Welcome to Charnwood Primary School
Come into school and see our 'selfies'!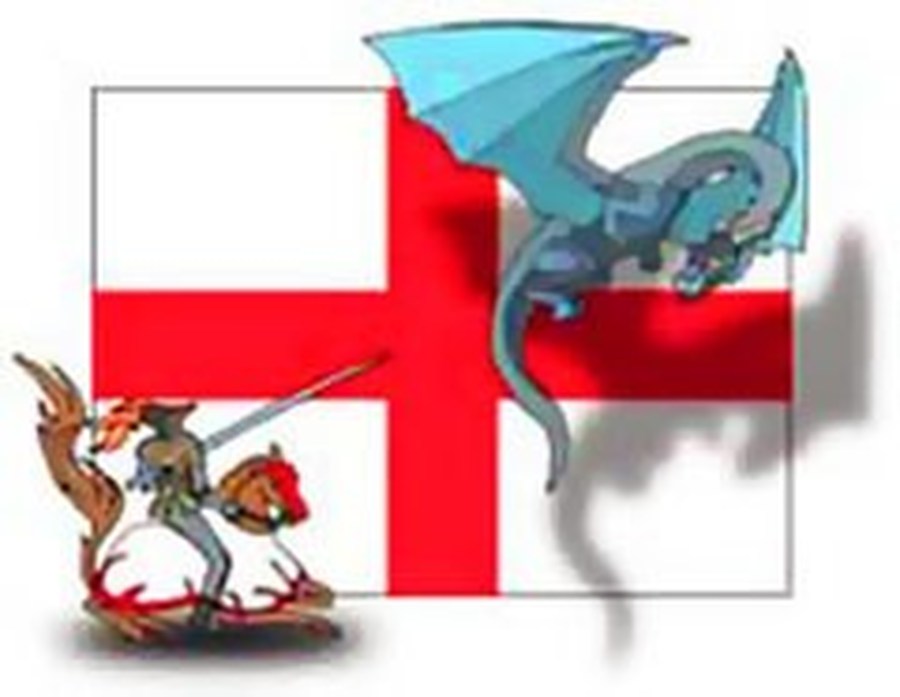 NON UNIFORM DAY
Wednesday 22nd April
Come dressed in Red and White for a voluntary contribution of £1.00 to help us celebrate St George's Day. Eat a special dinner provided by the kitchen, learn about St George and the Dragon and have some red and white fun!
Easter Celebrations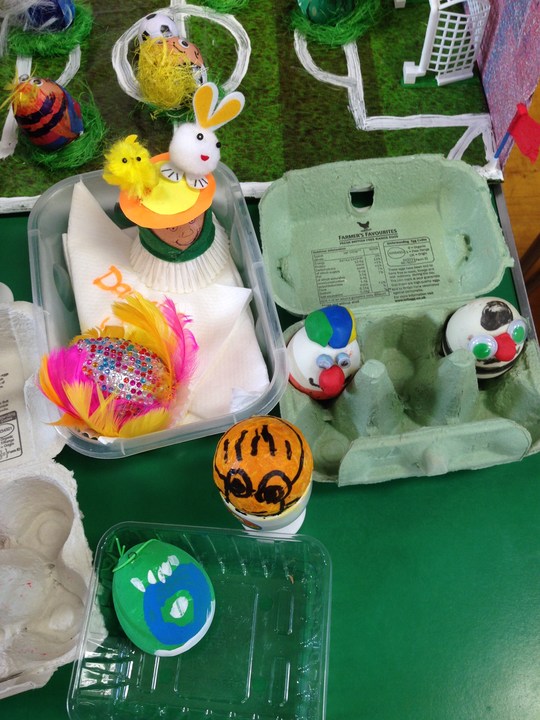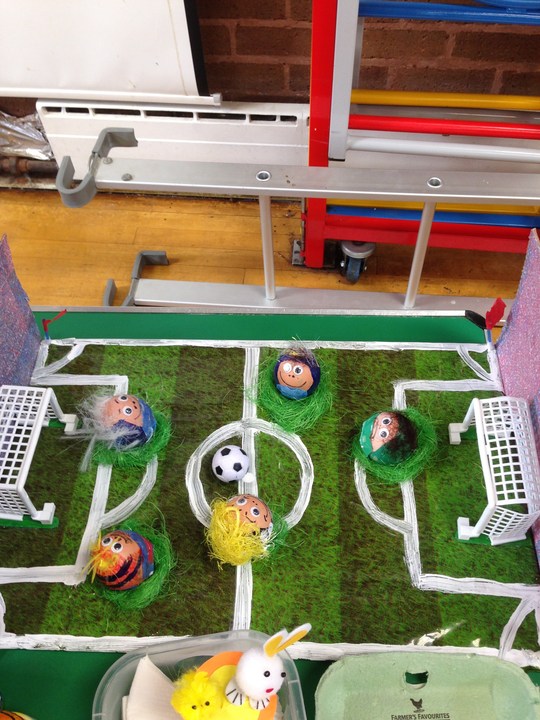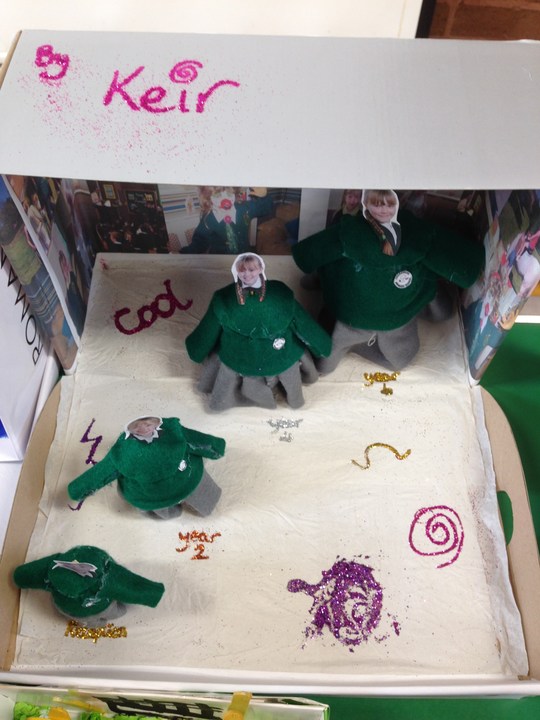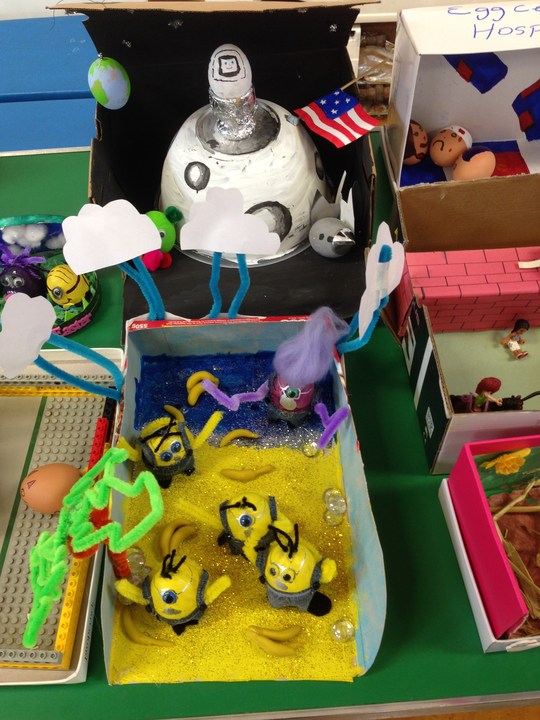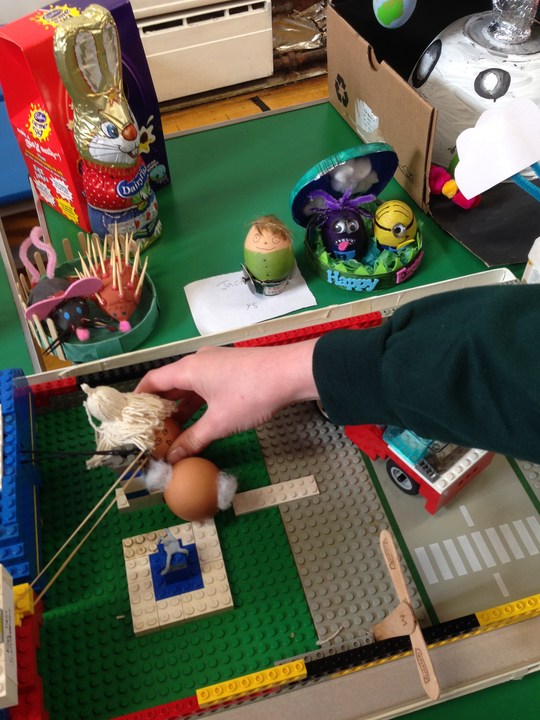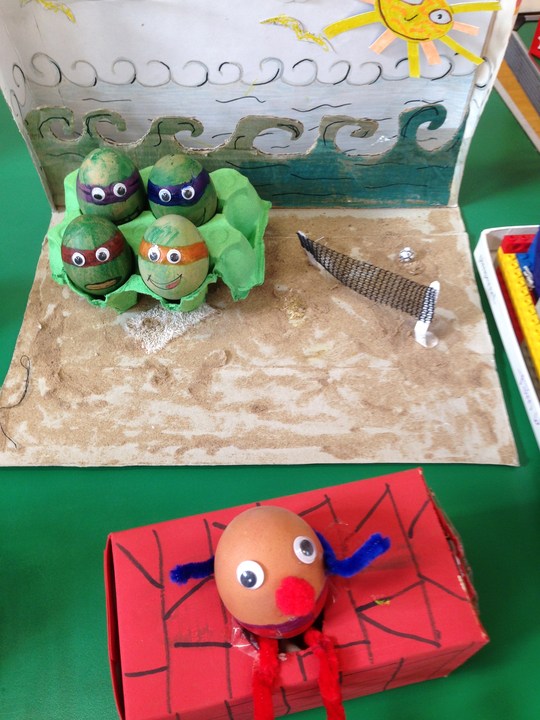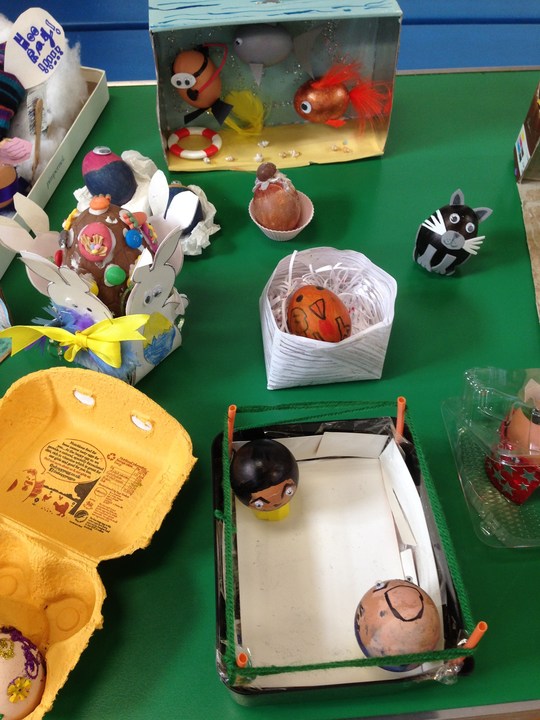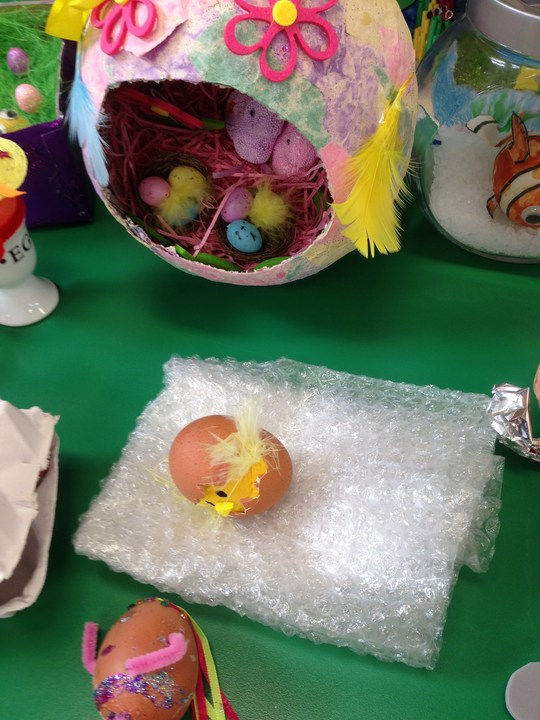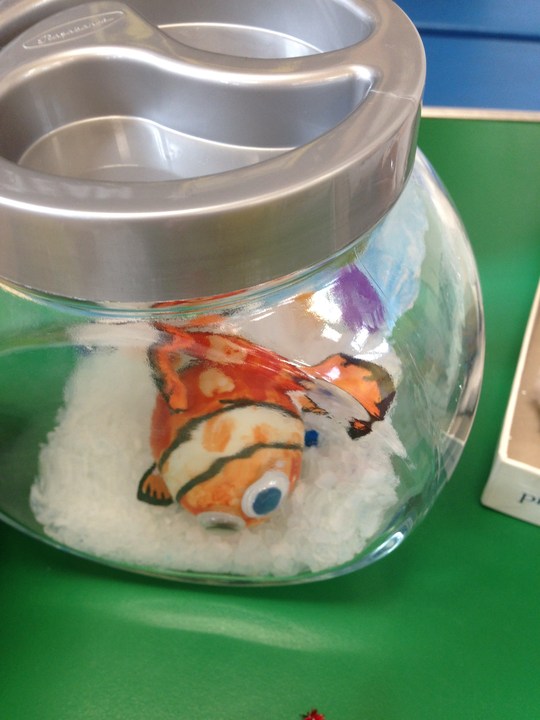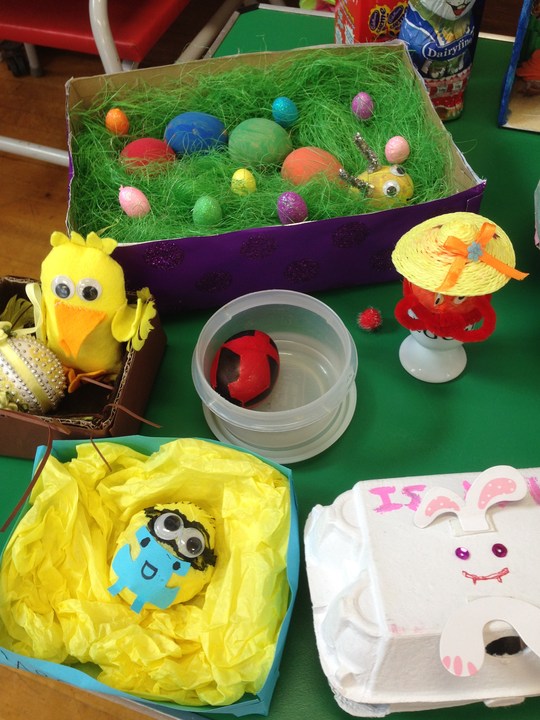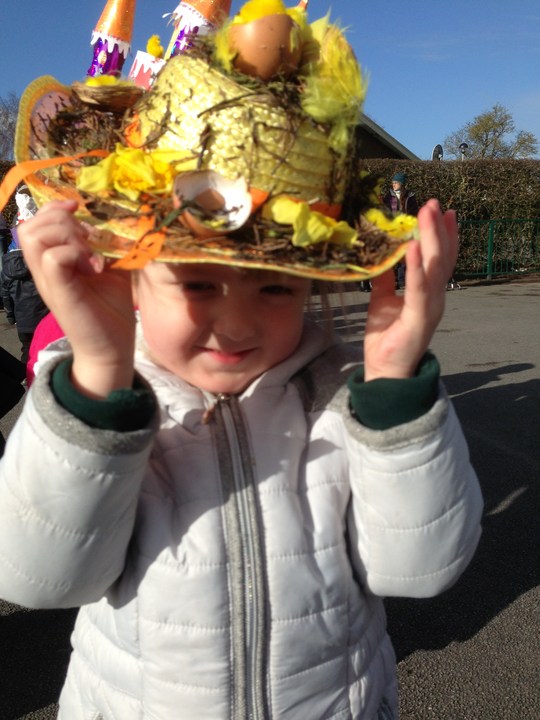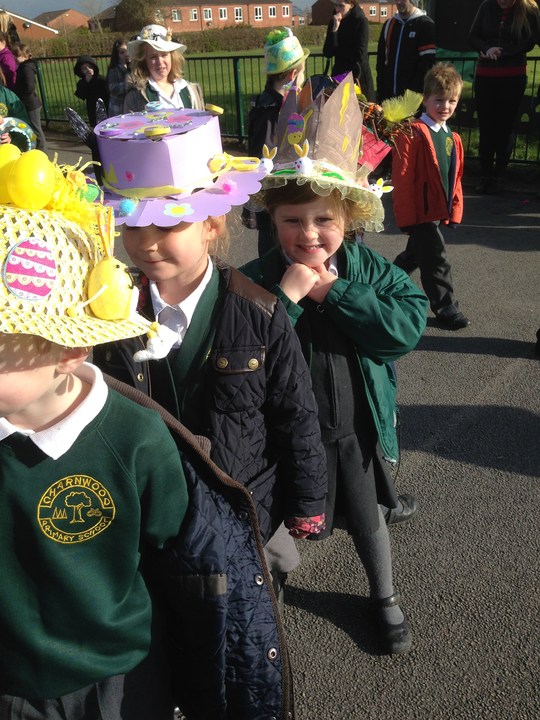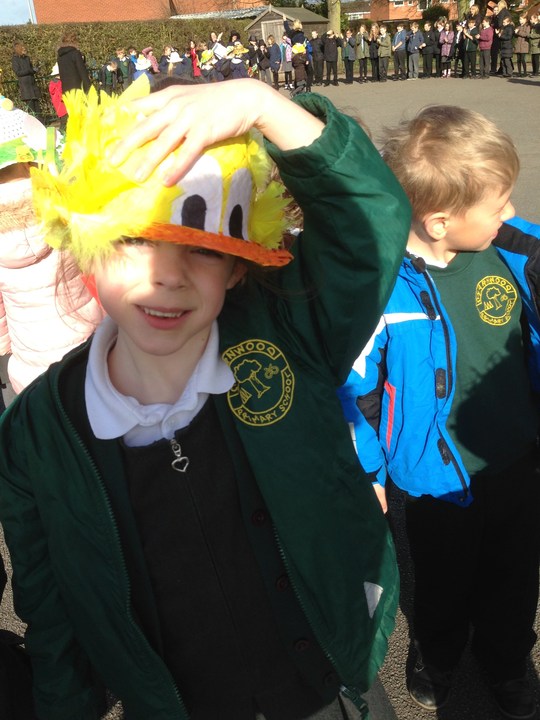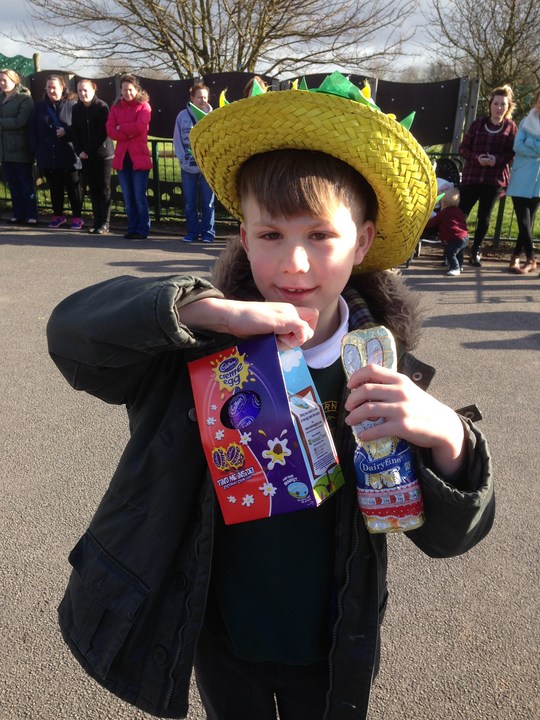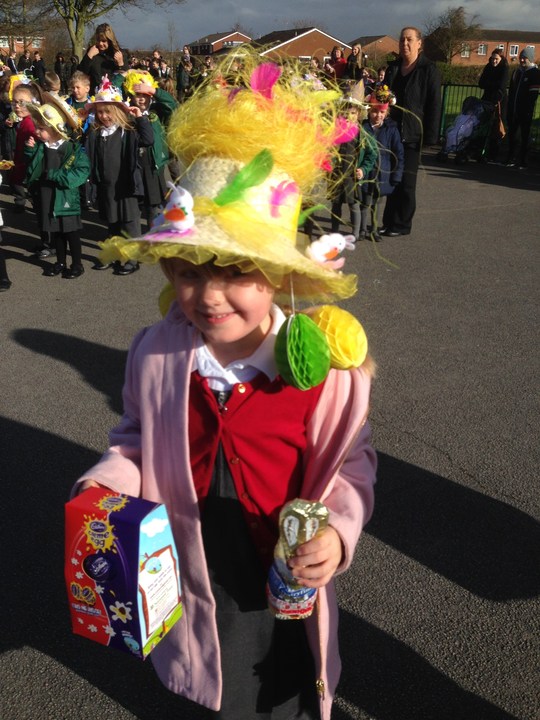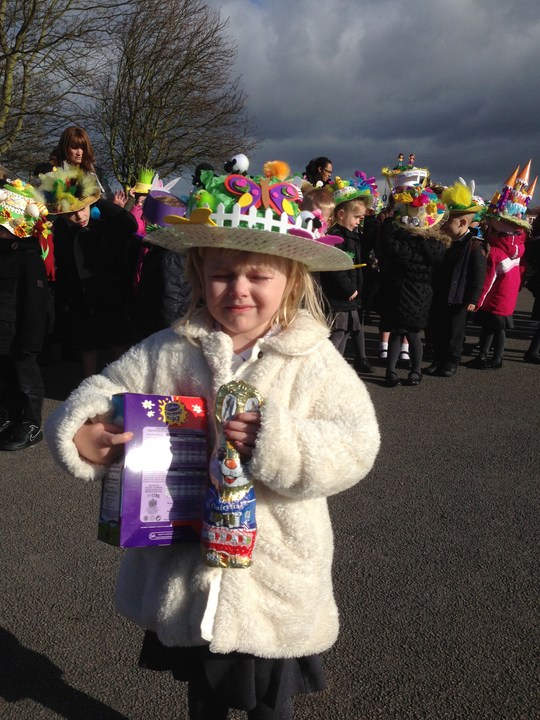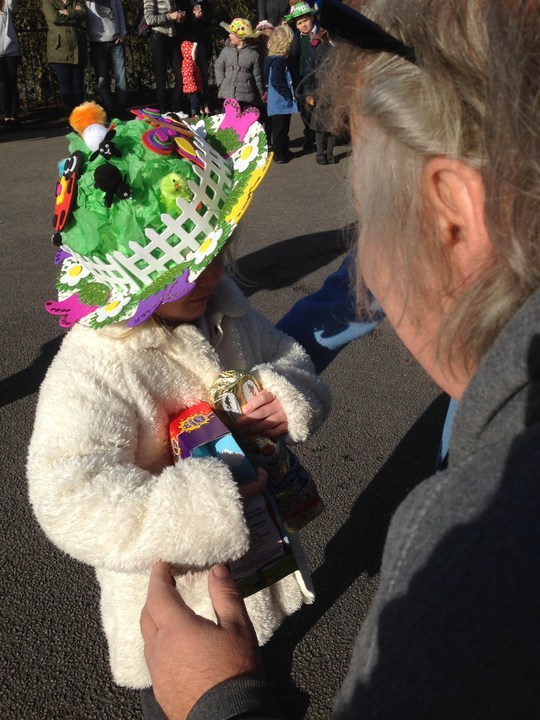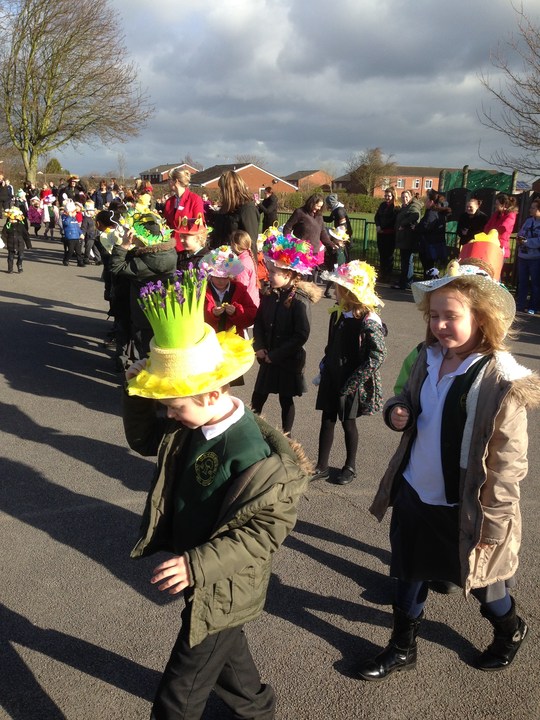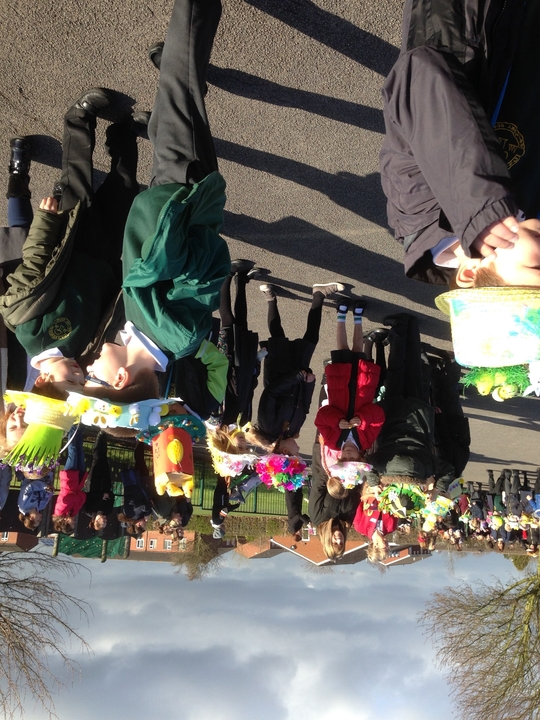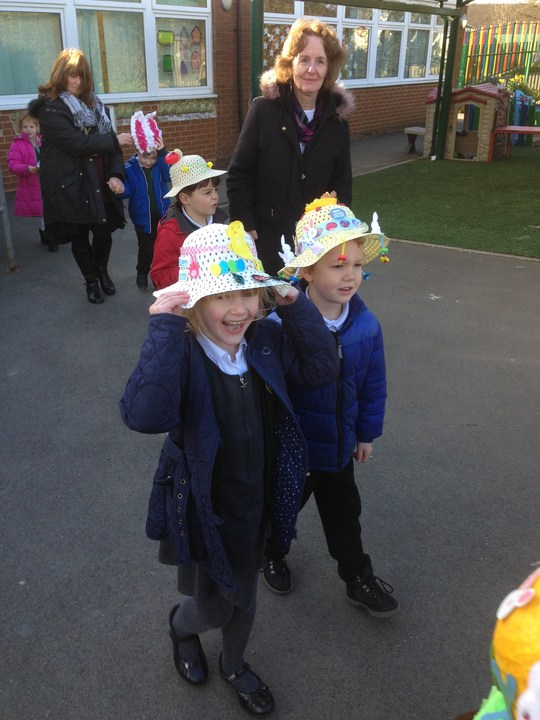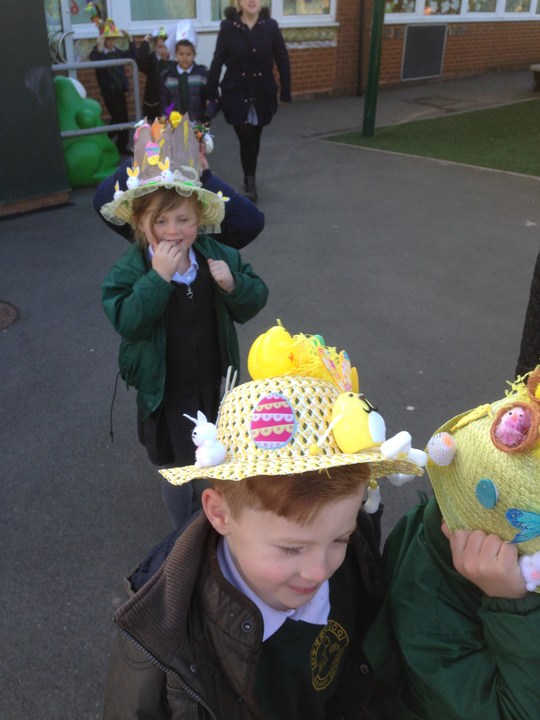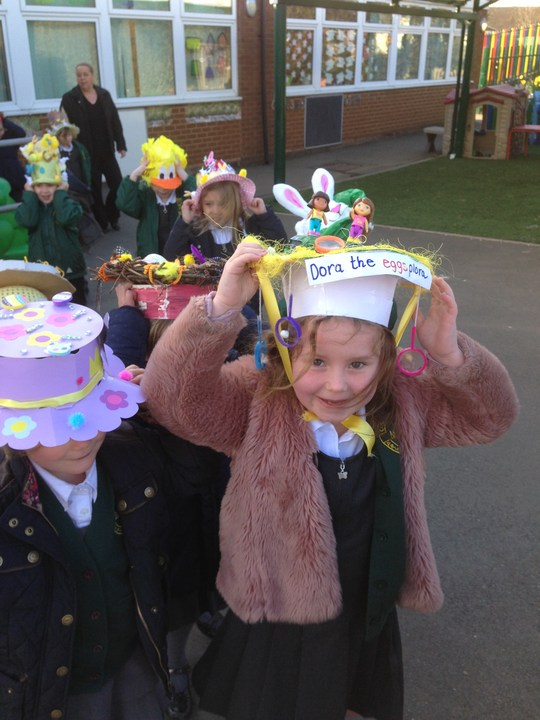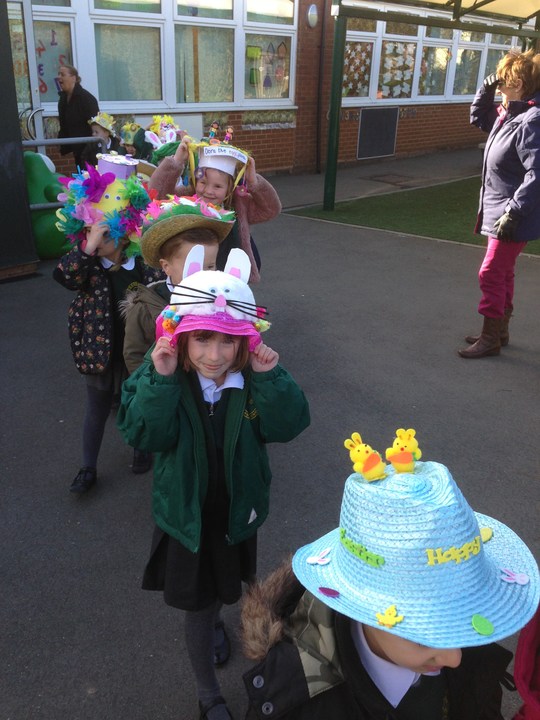 Aston Villa
On Thursday the 26th March years 5 and 6 were invited to Aston Villa Academy to participate in a day of football skills training. The children took part in a variety of warm up games before a mini tournament. After lunch the children were then treated to a very special tour of the stadium. The children had a fab day and were very well behaved. See below the pictures of our fantastic day out.
Mrs Herzberg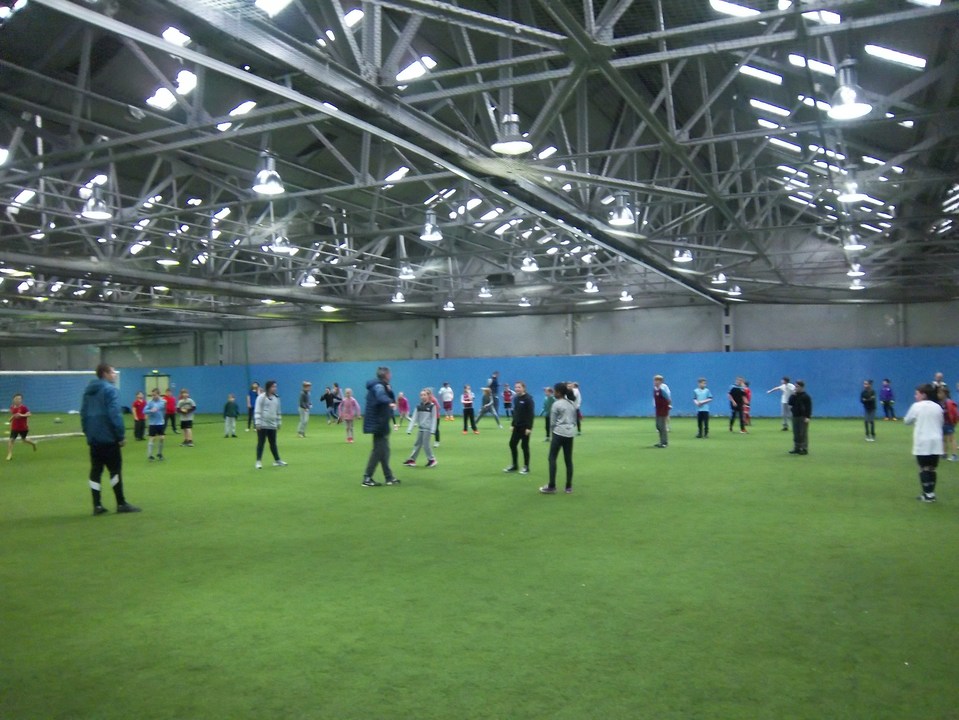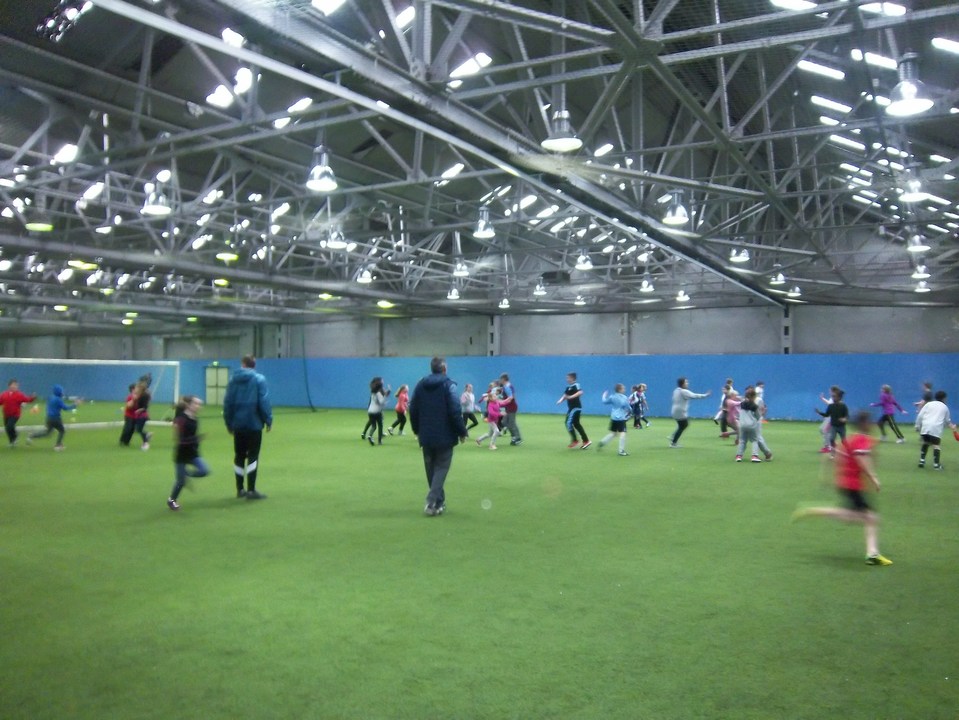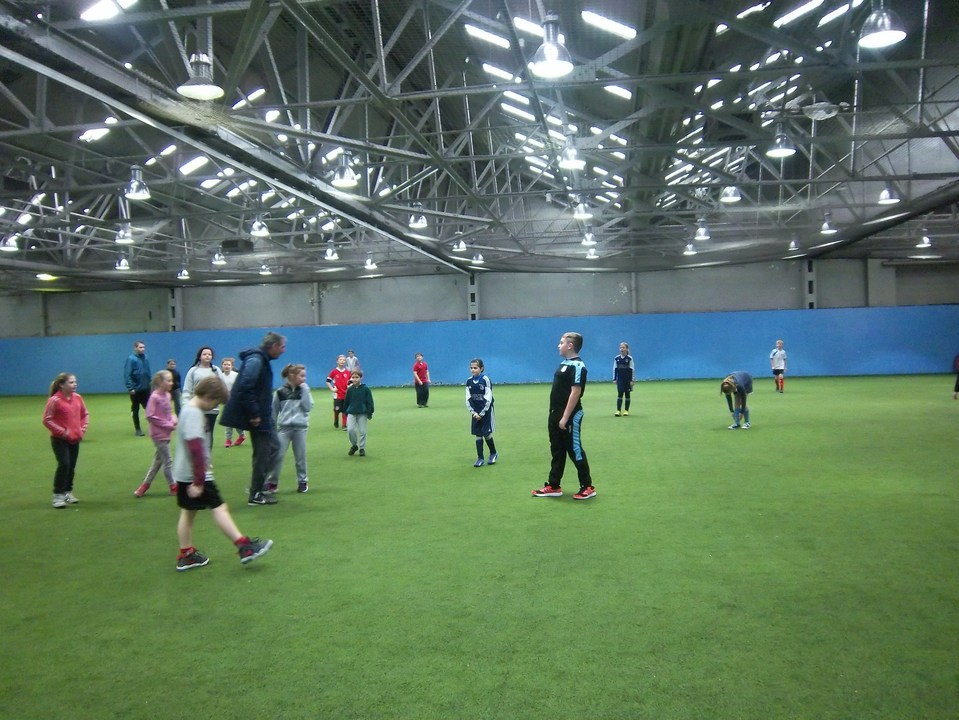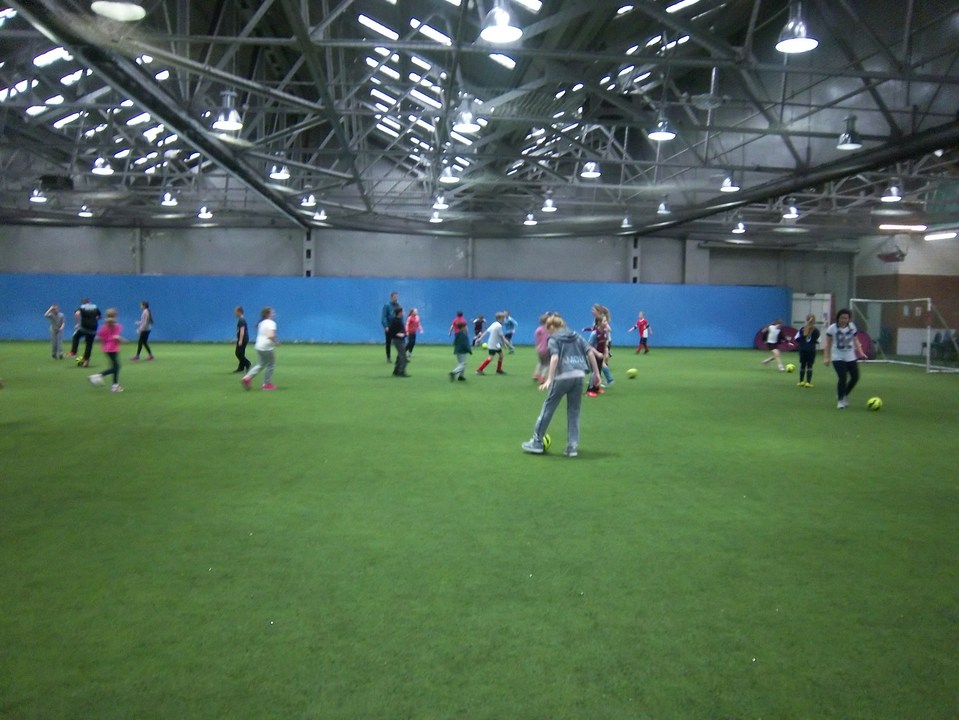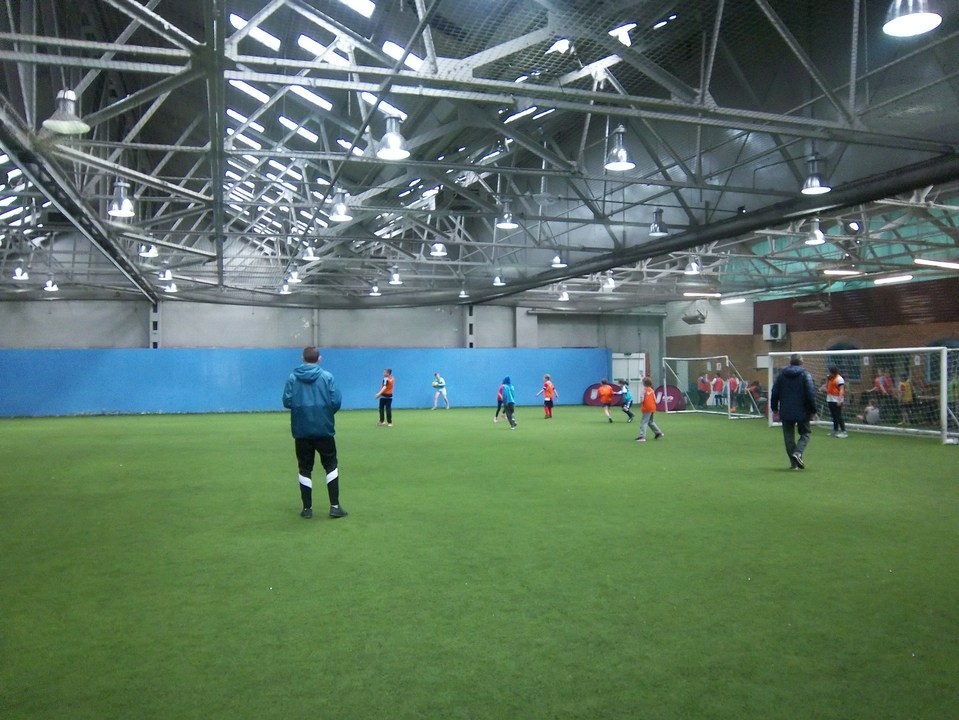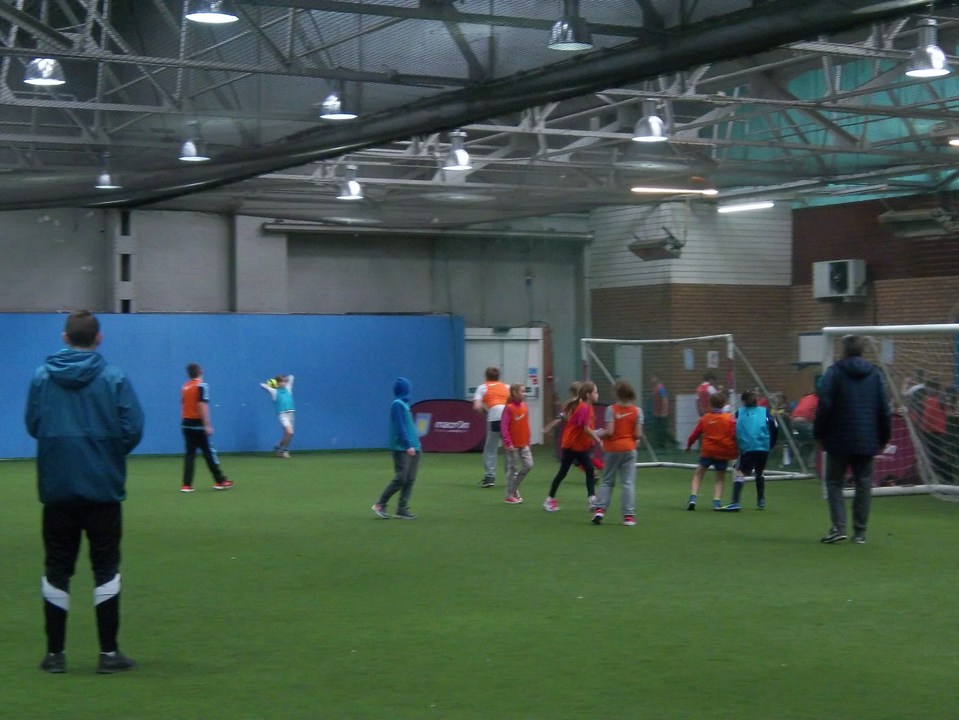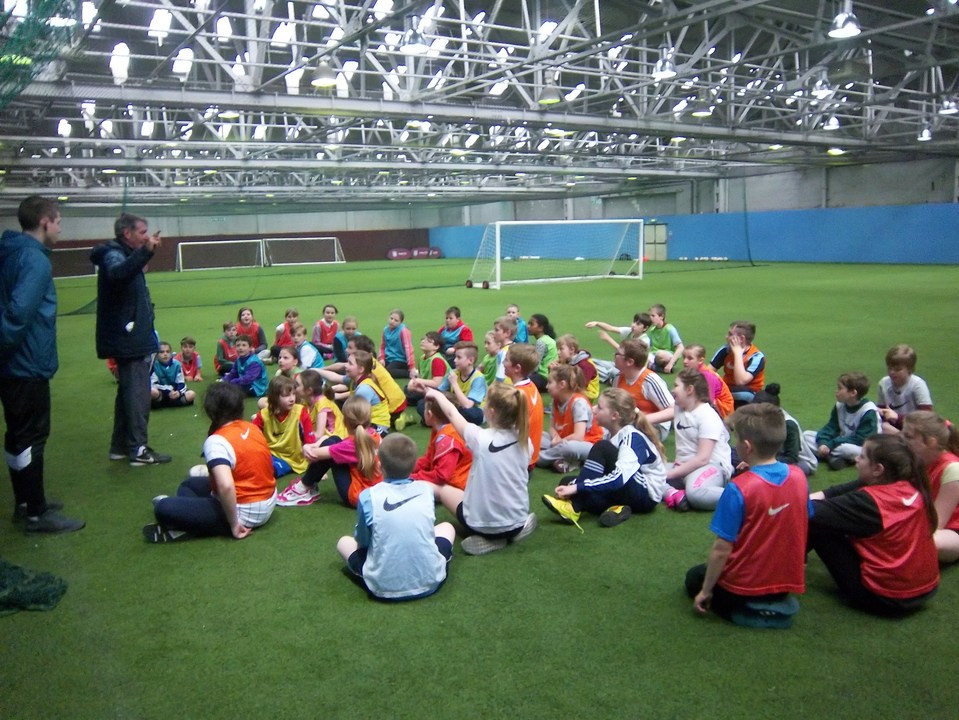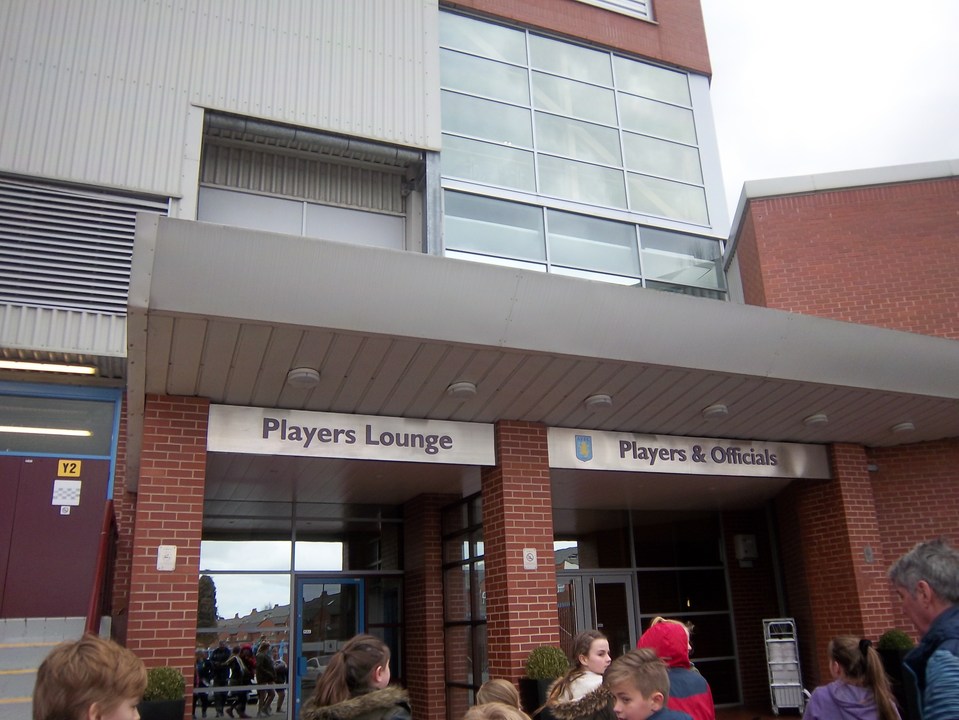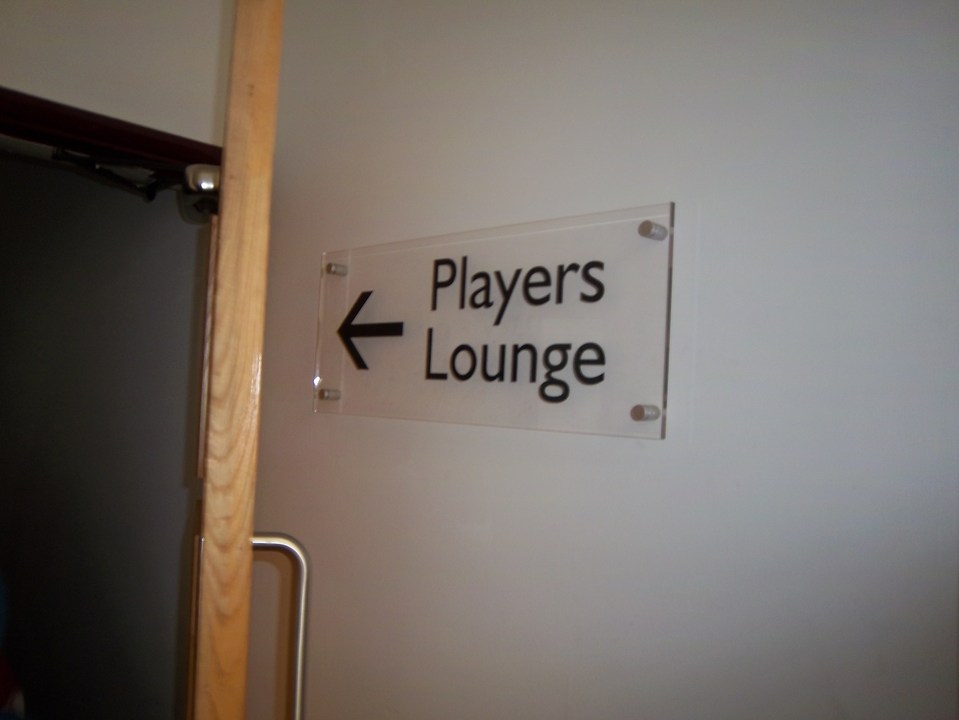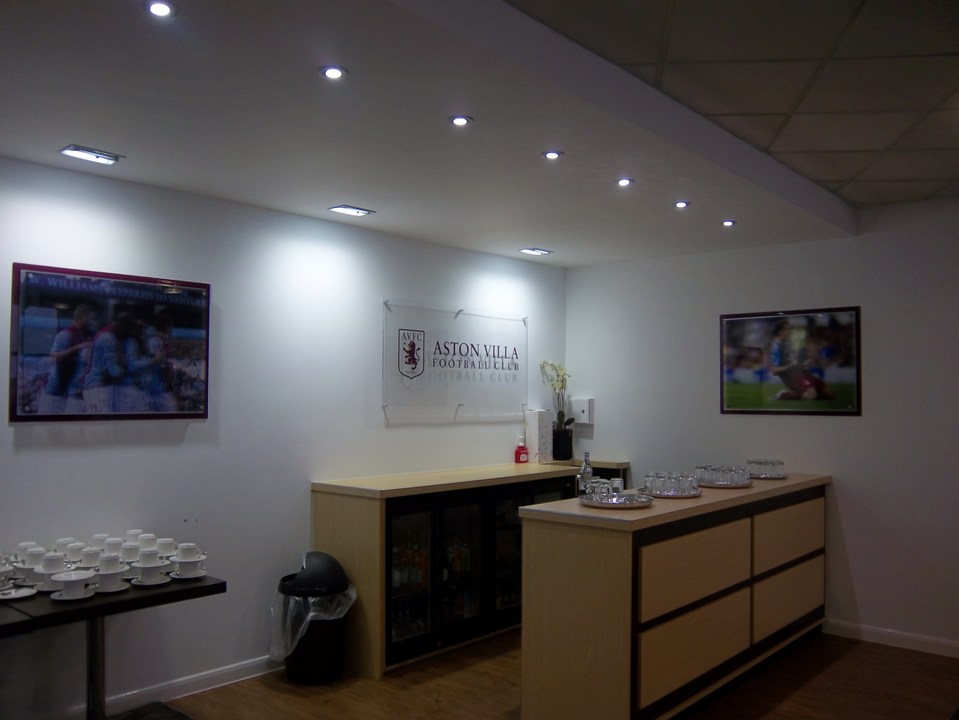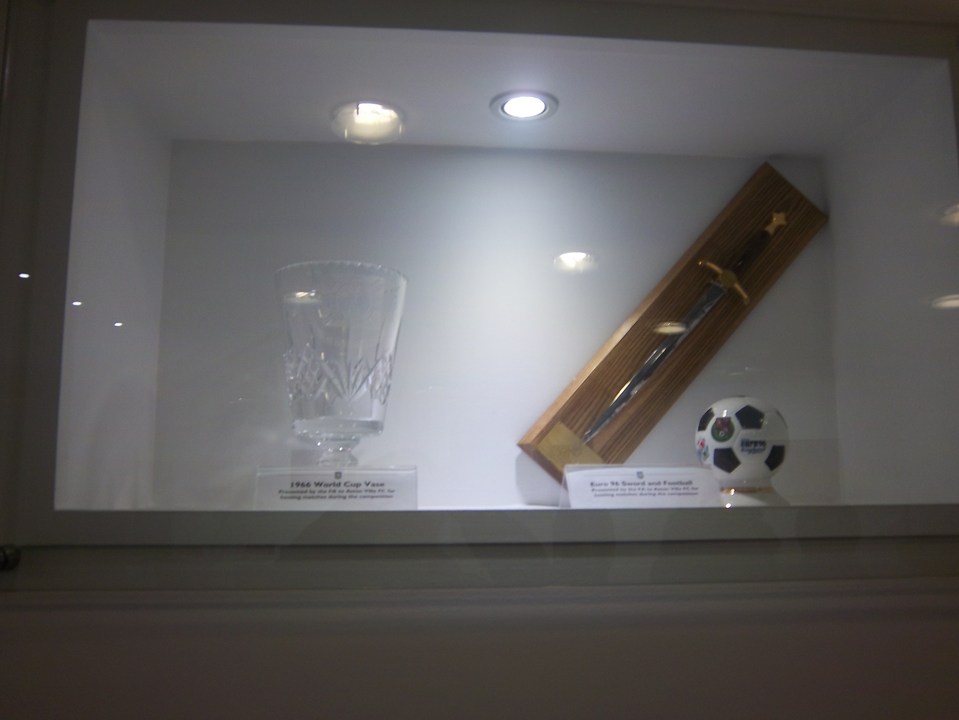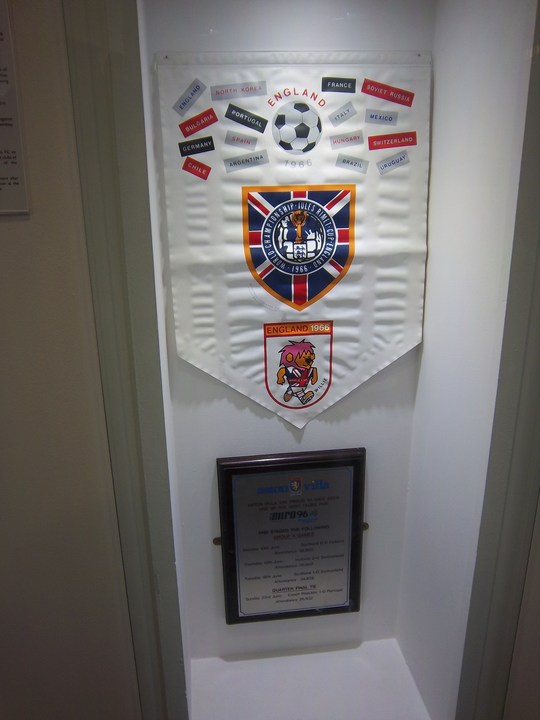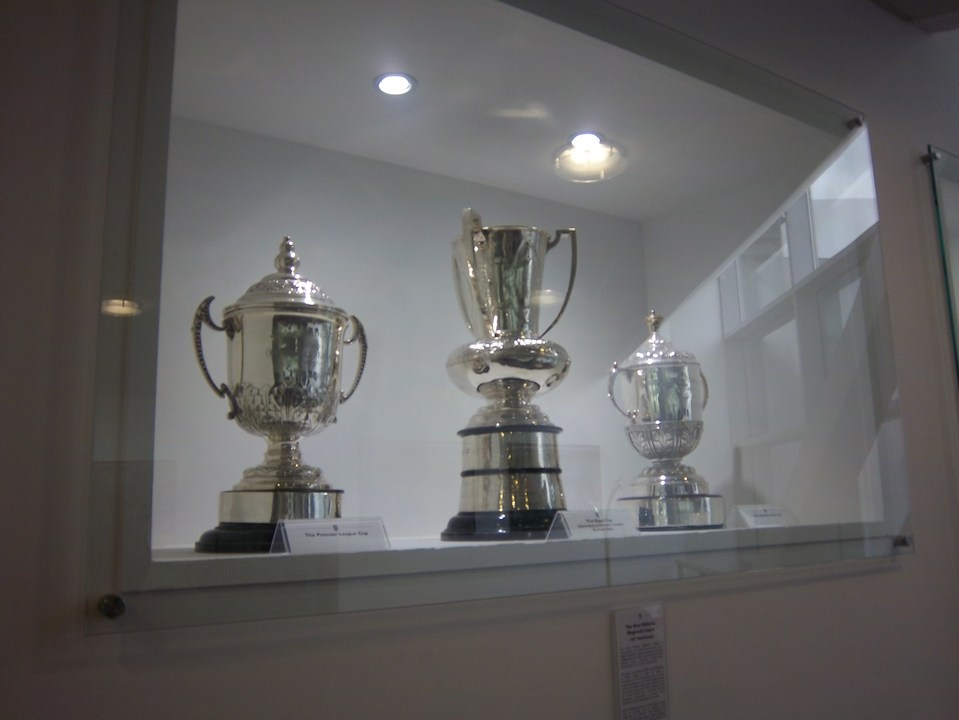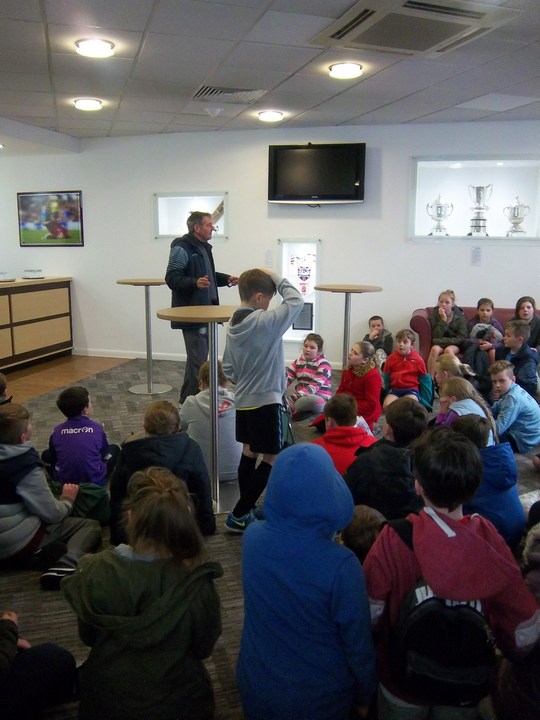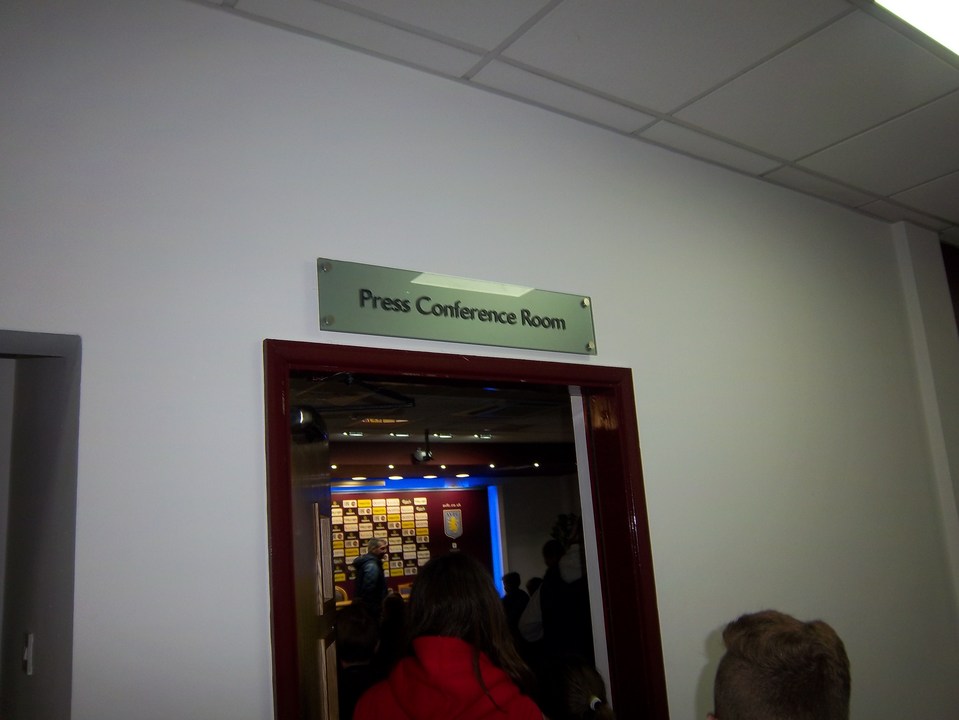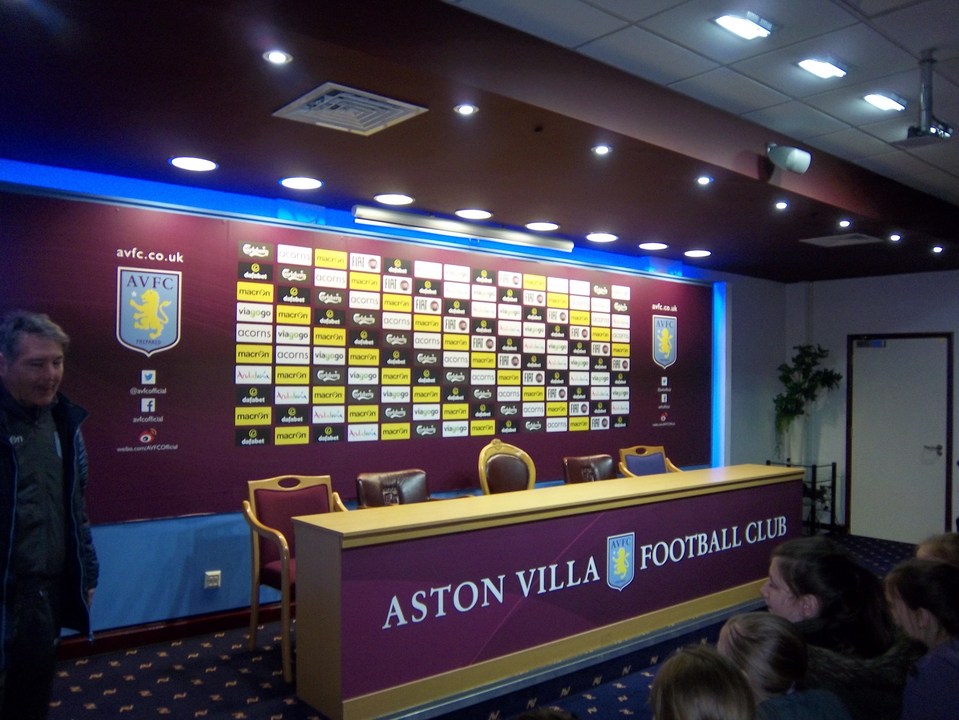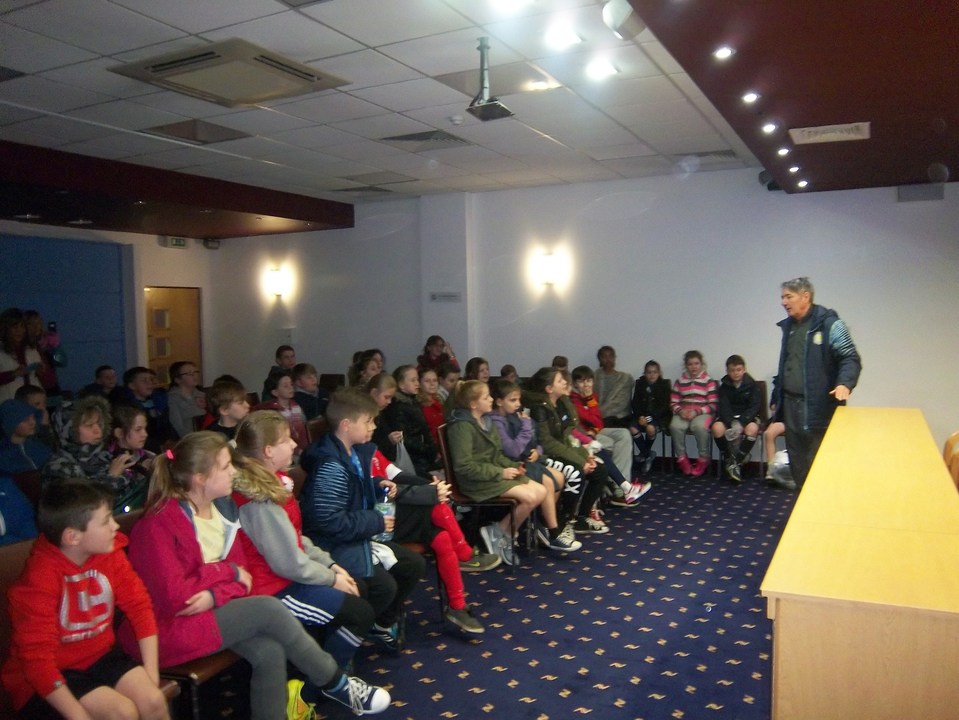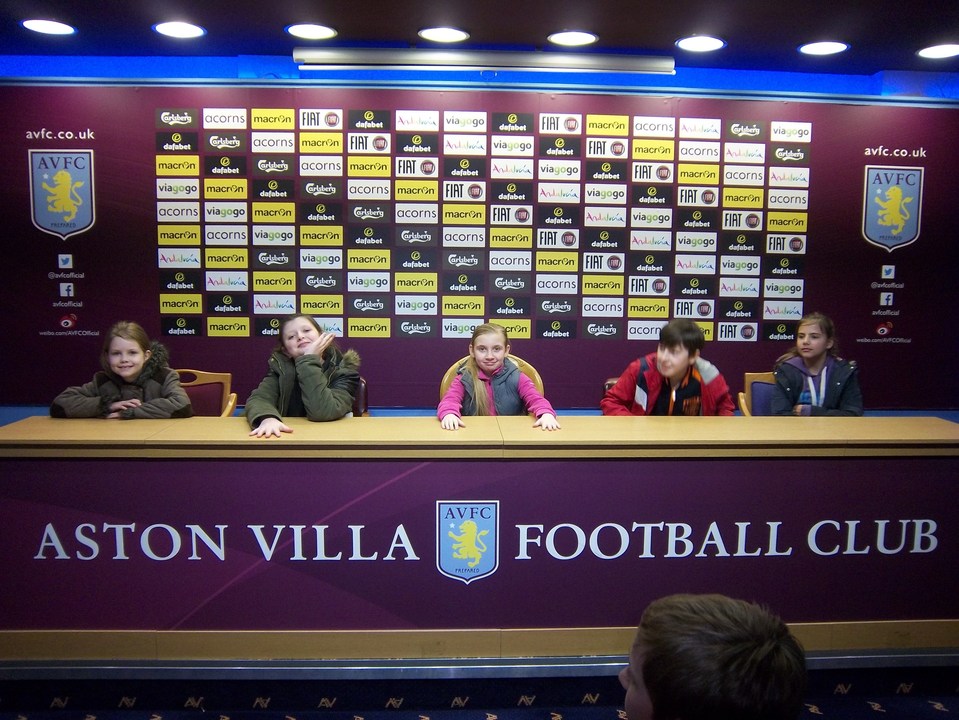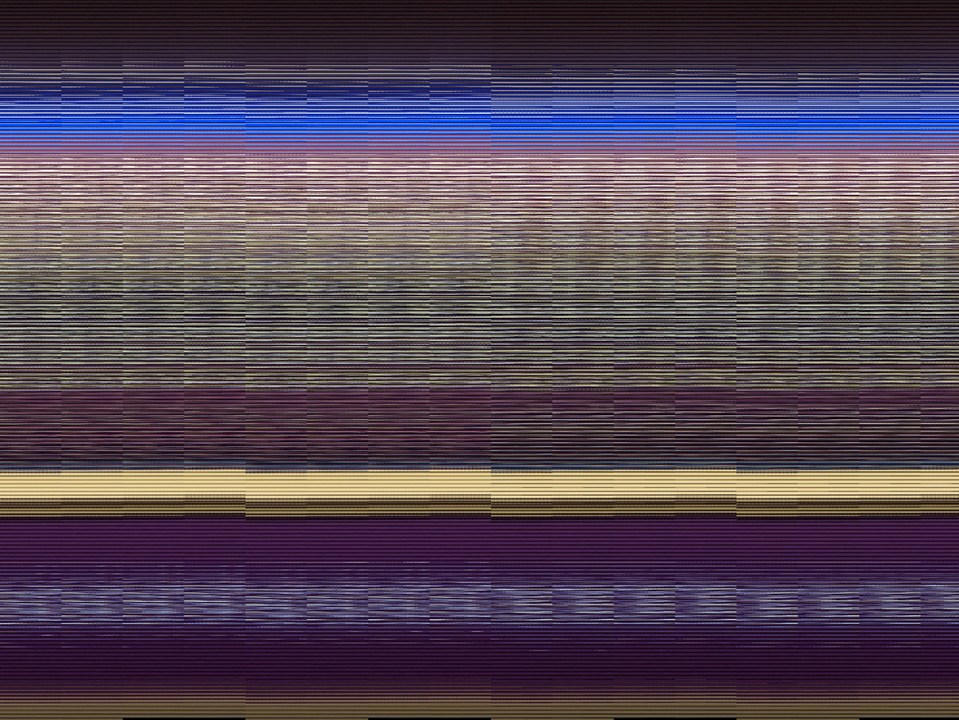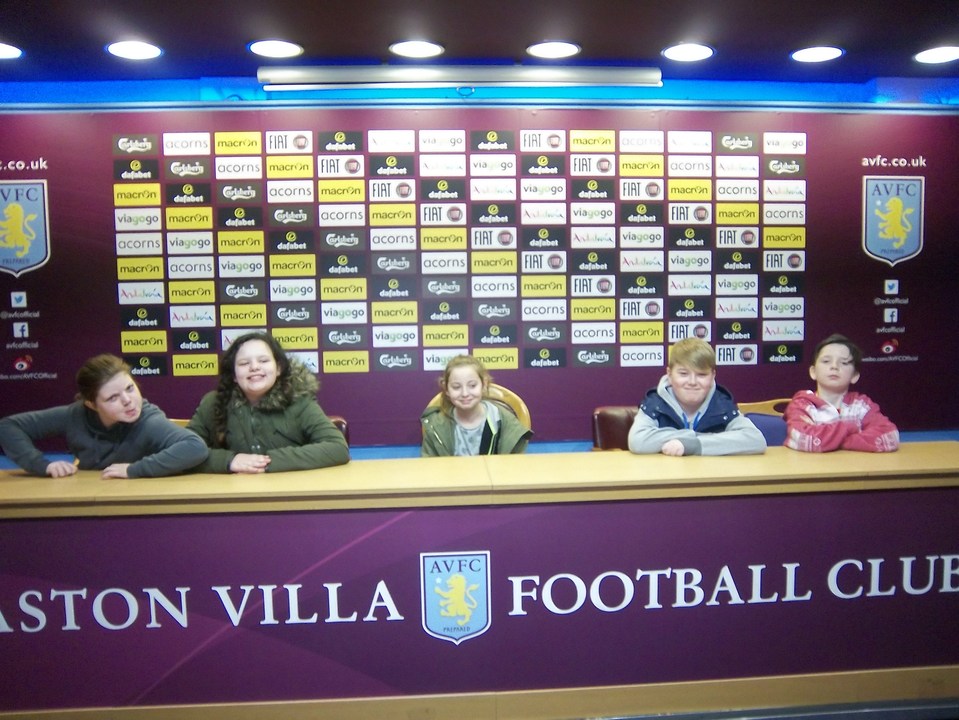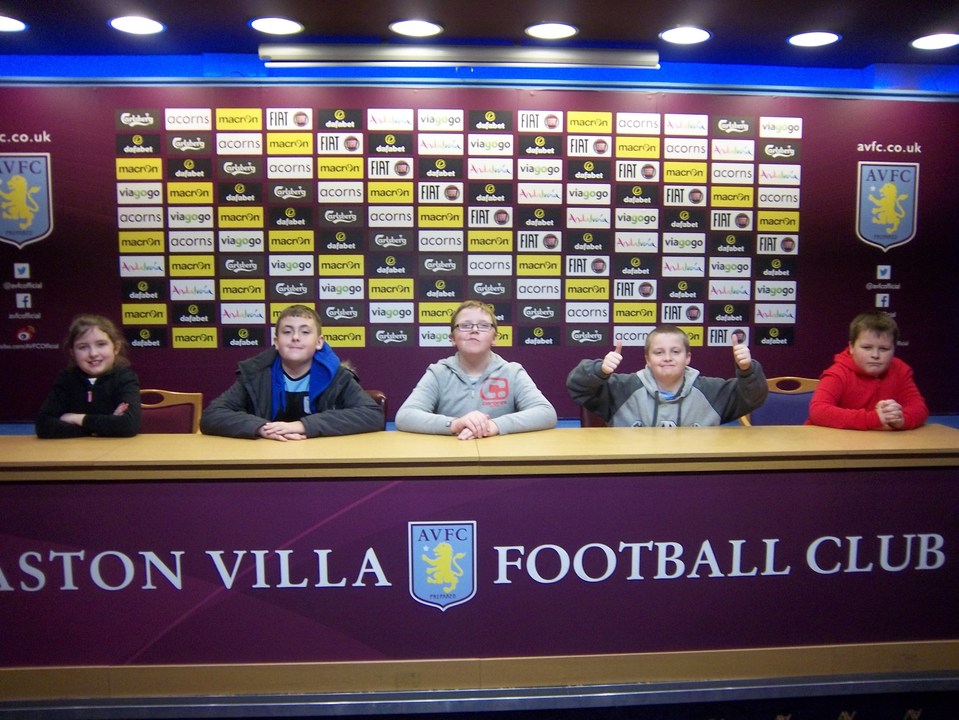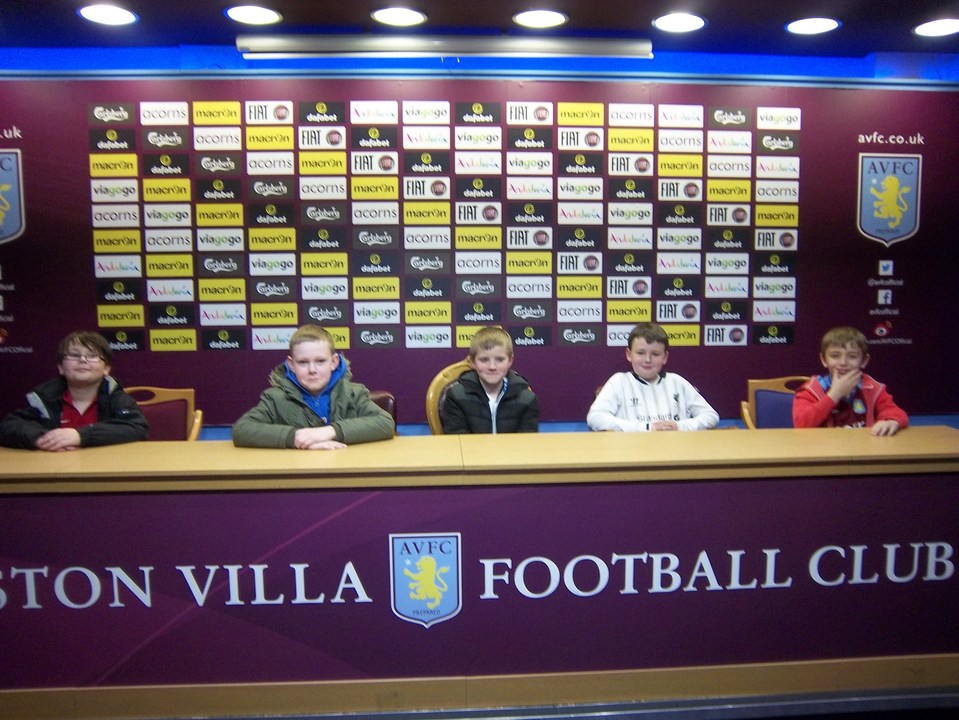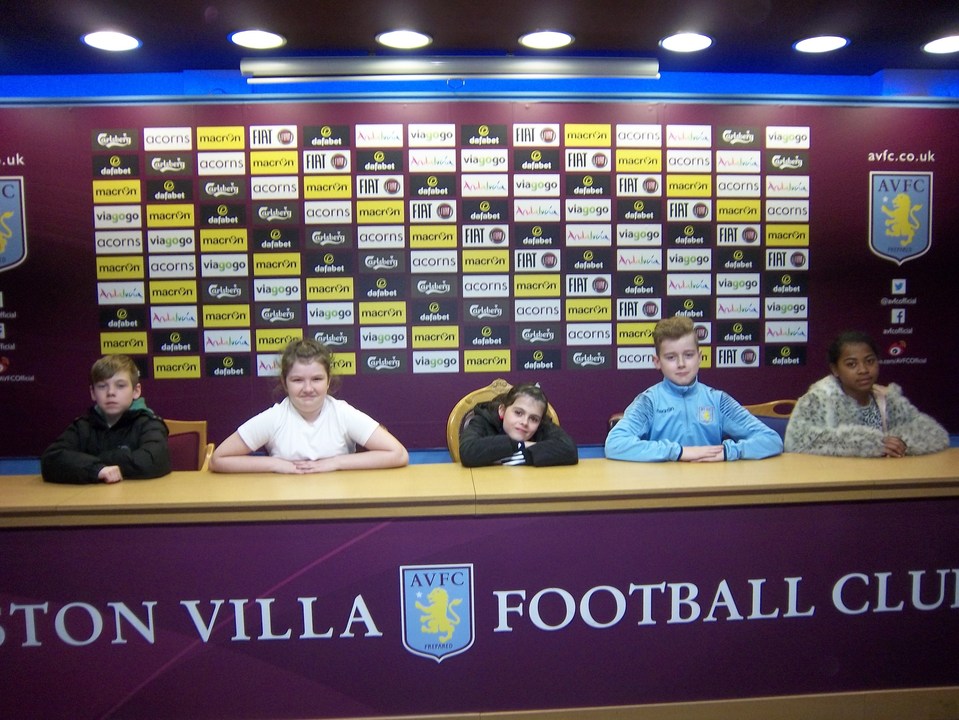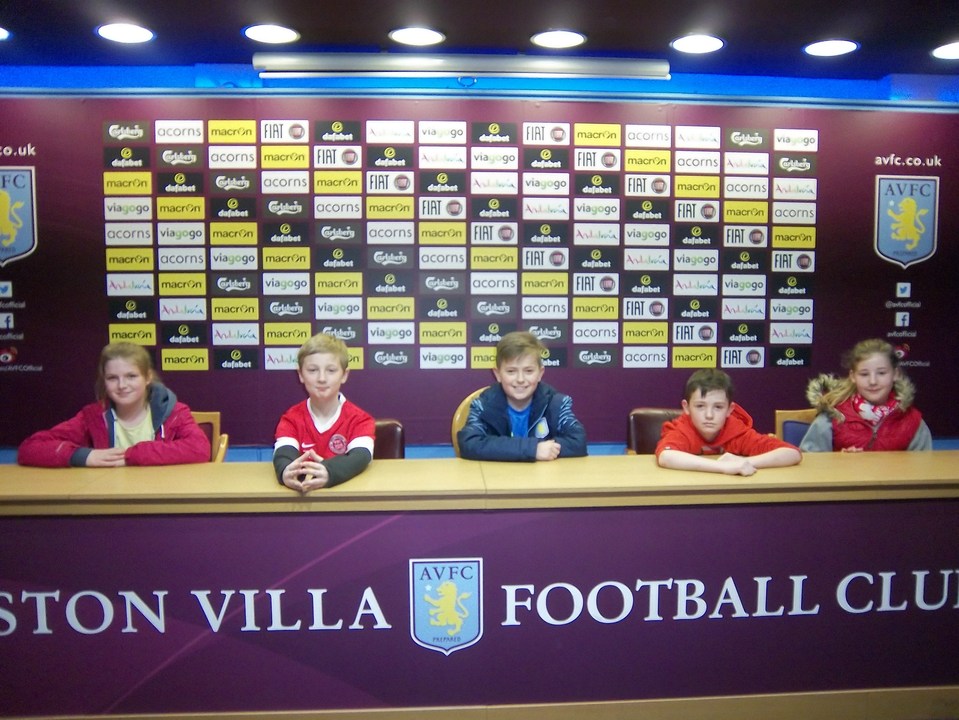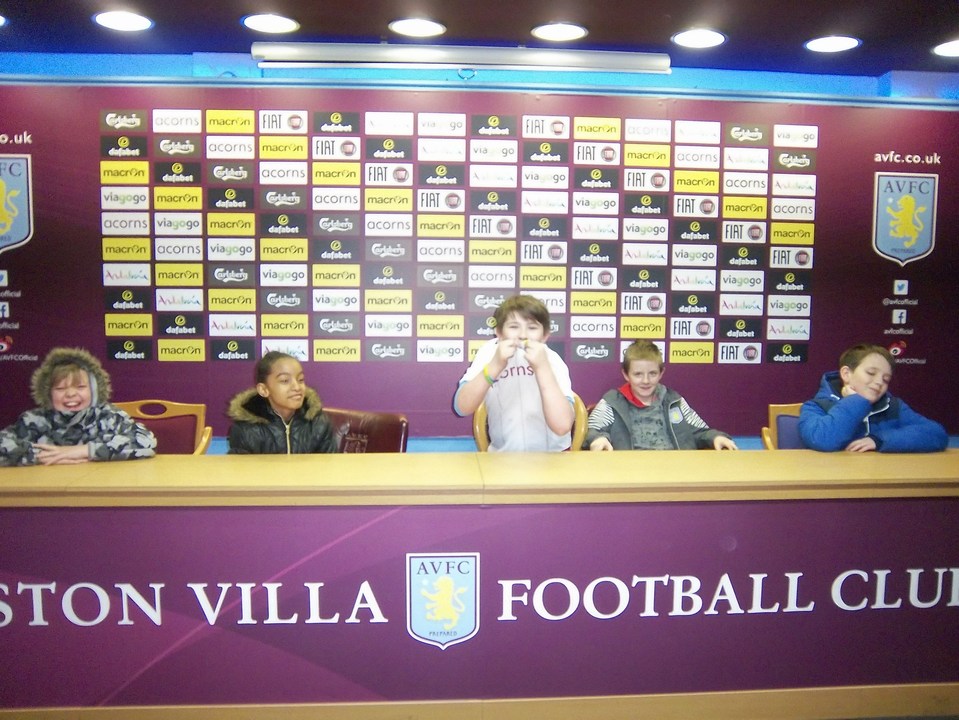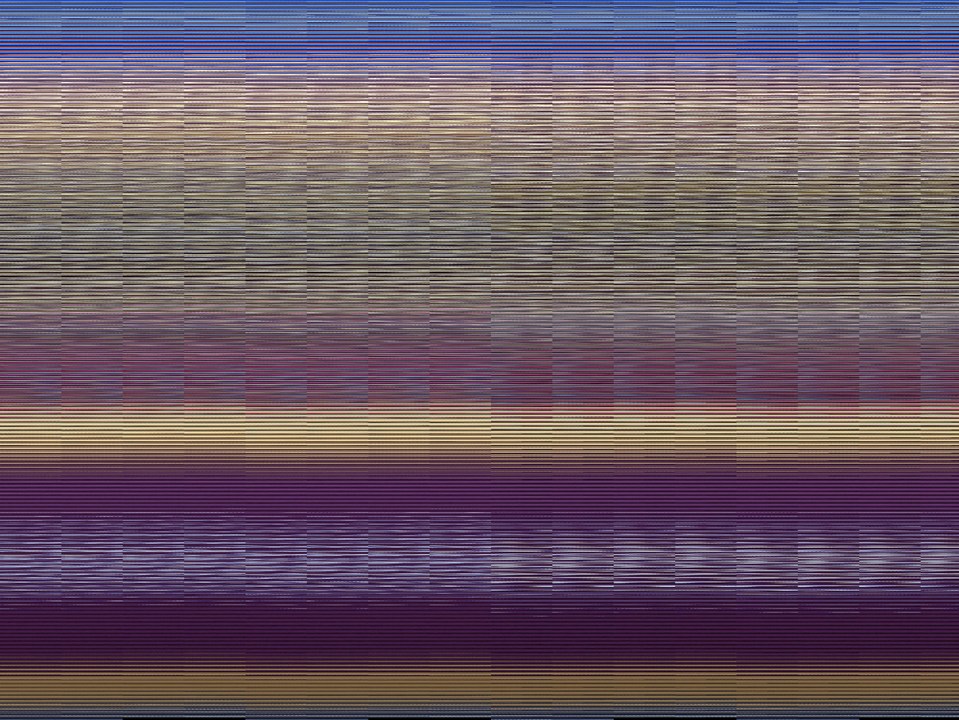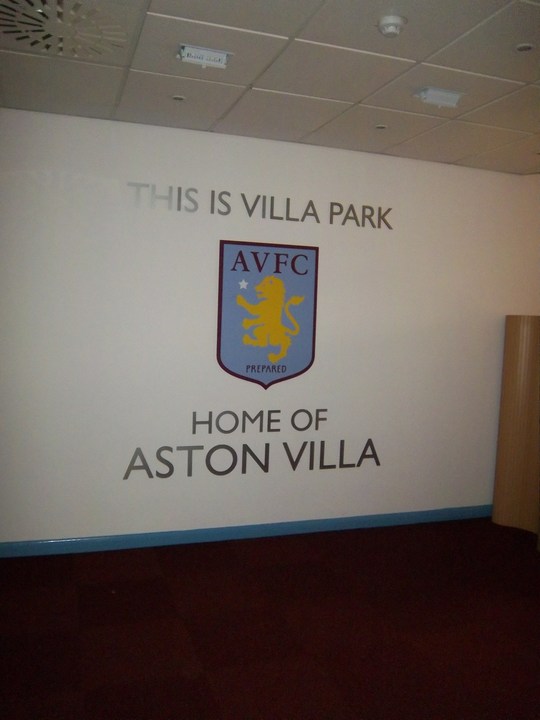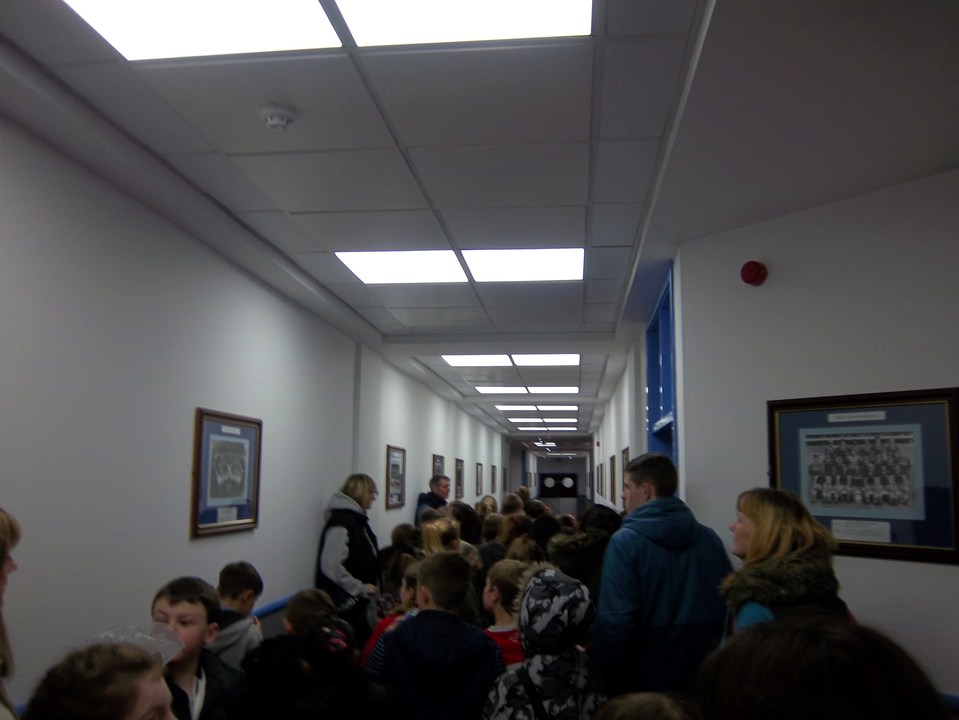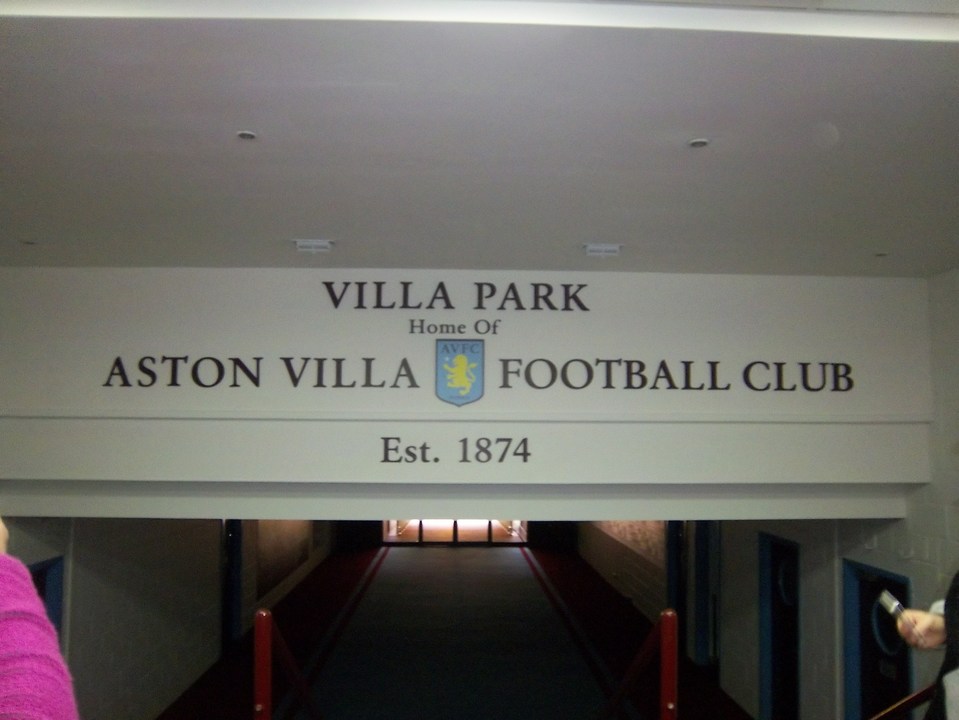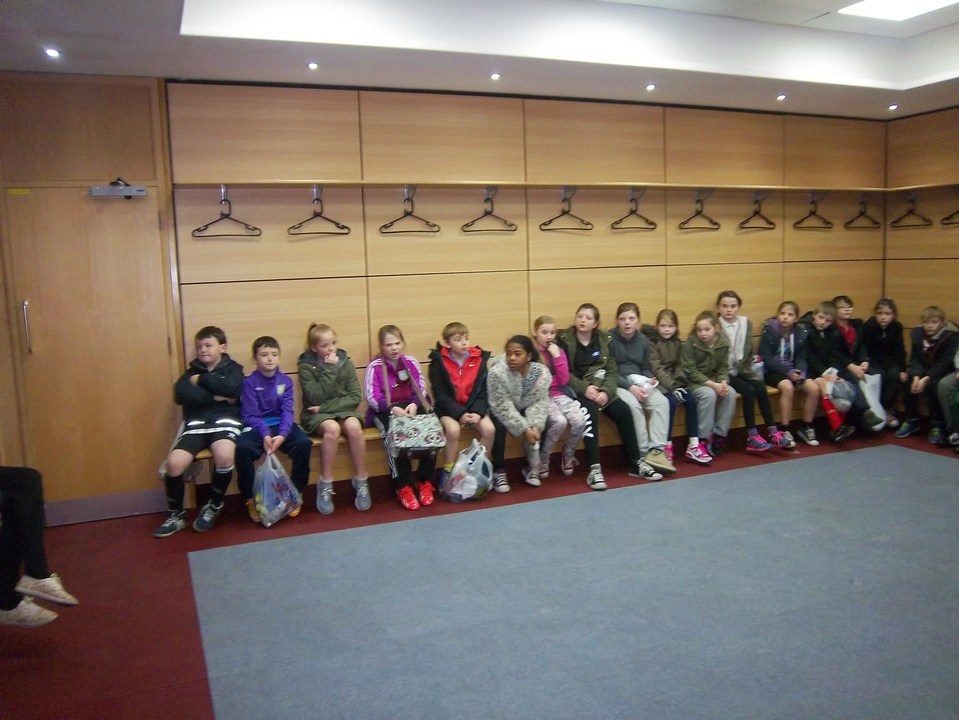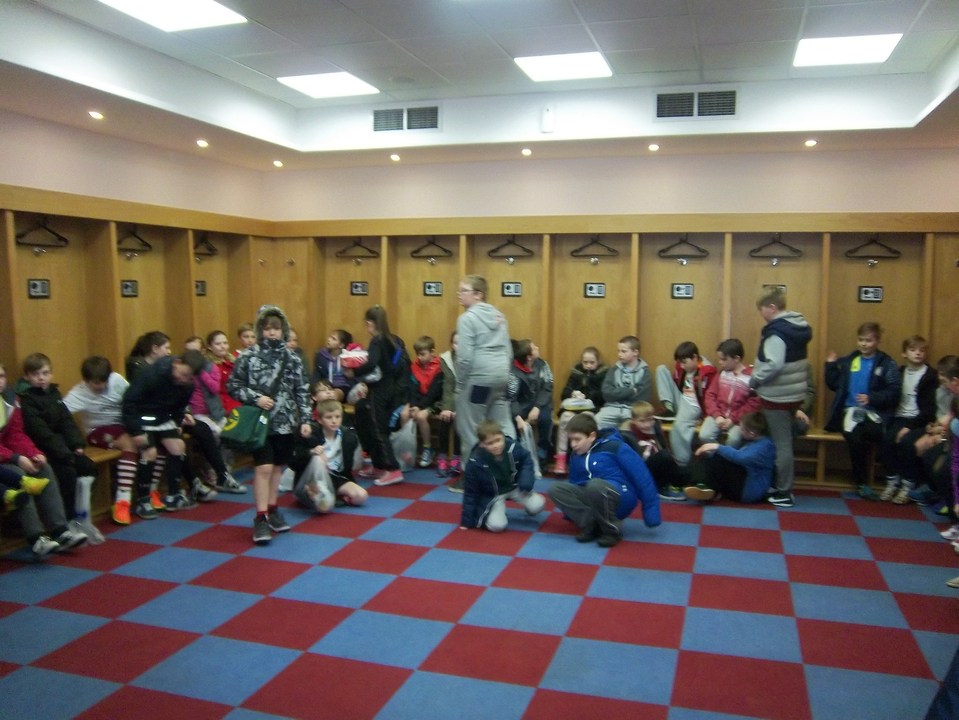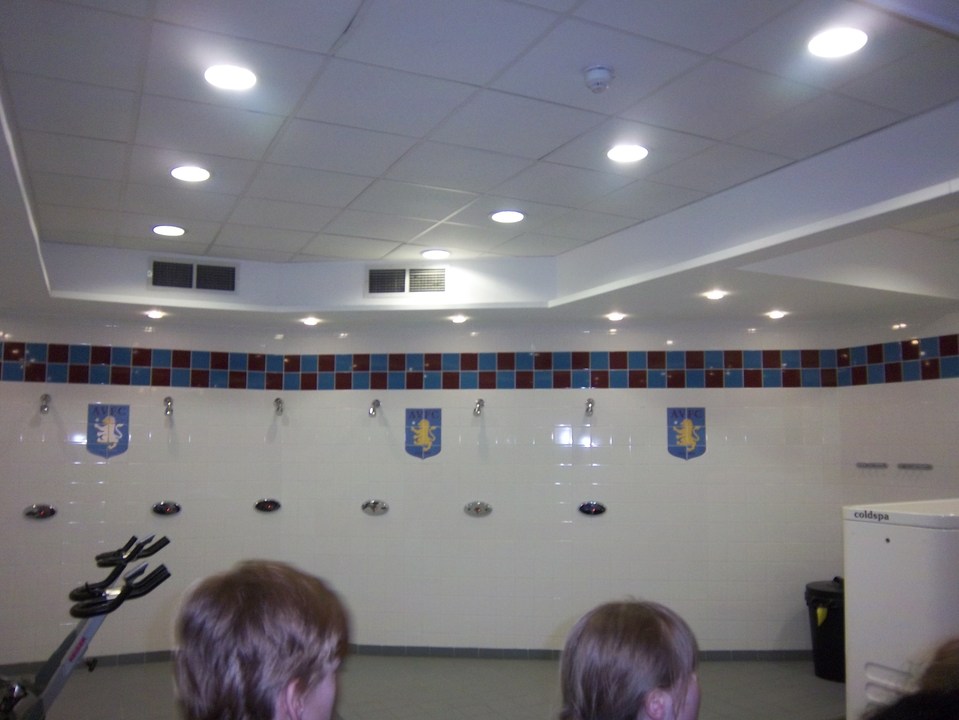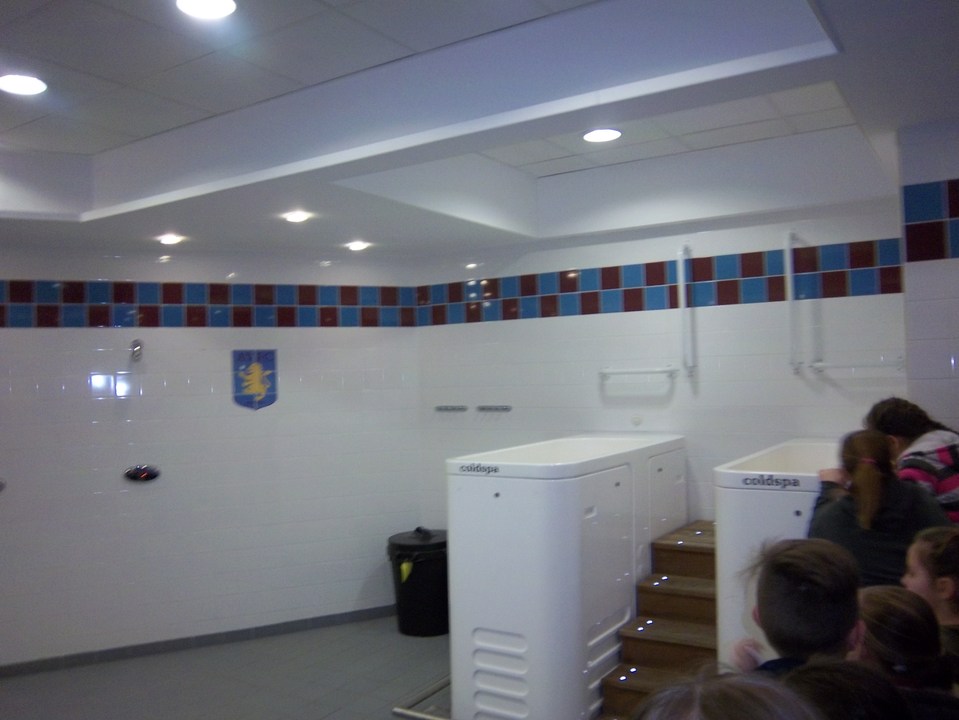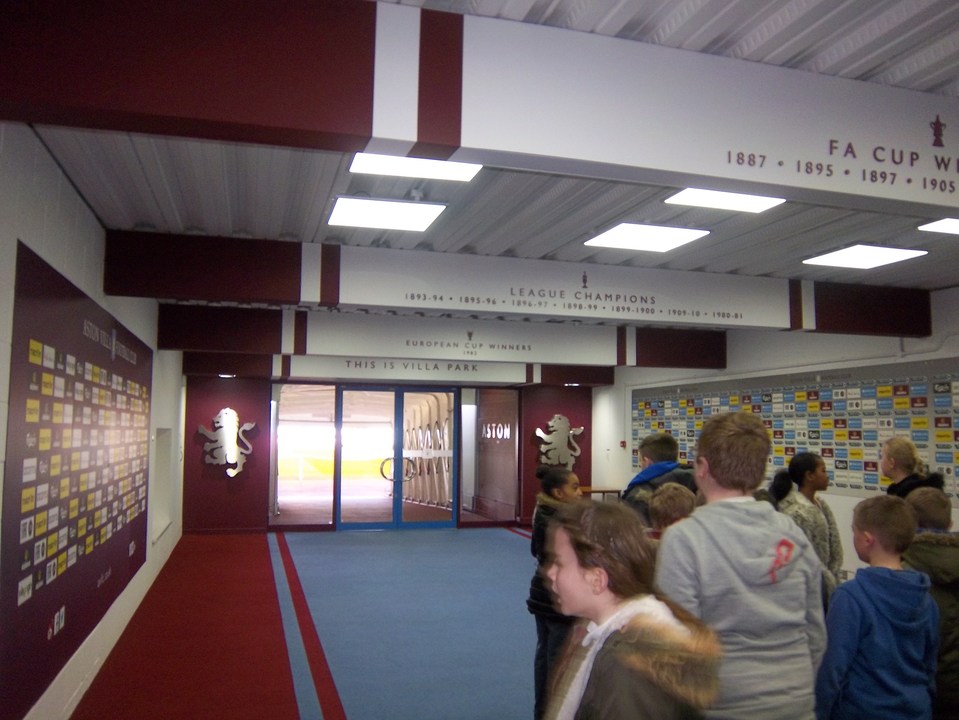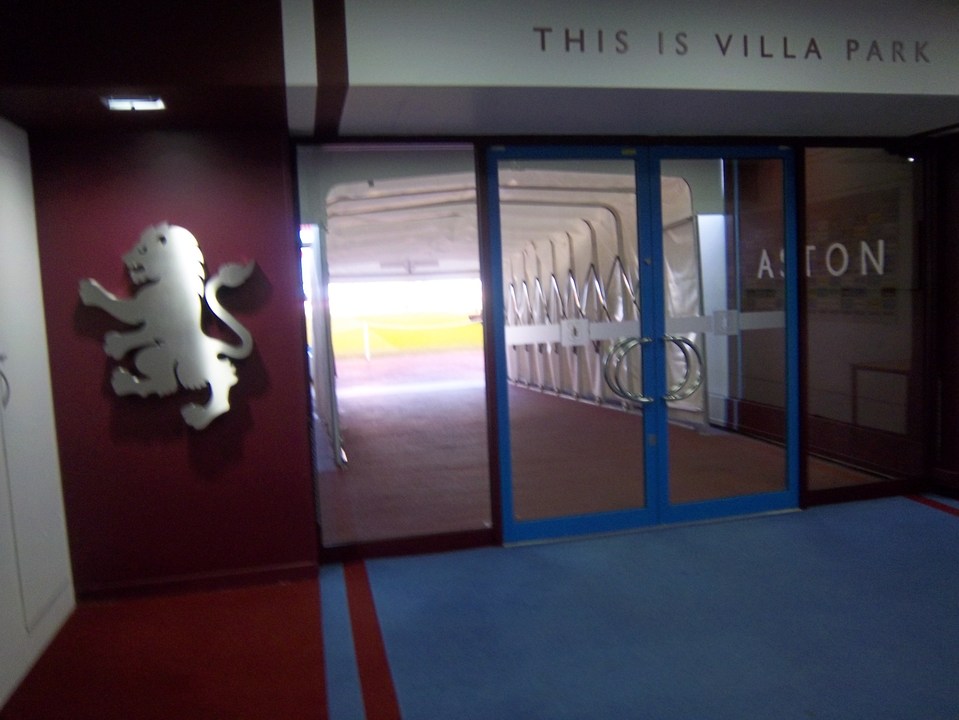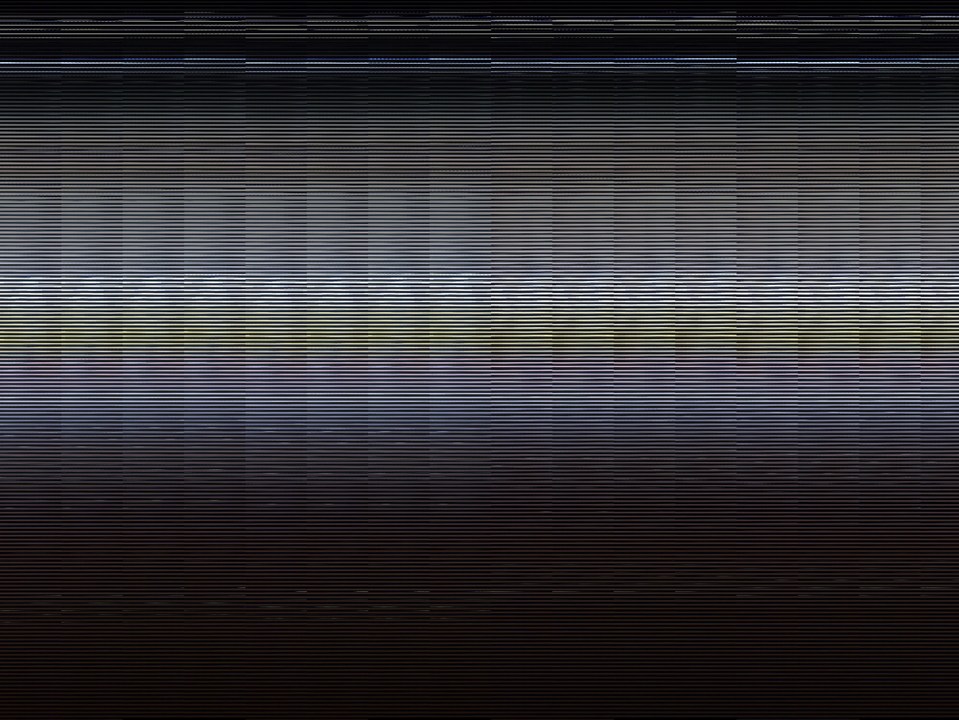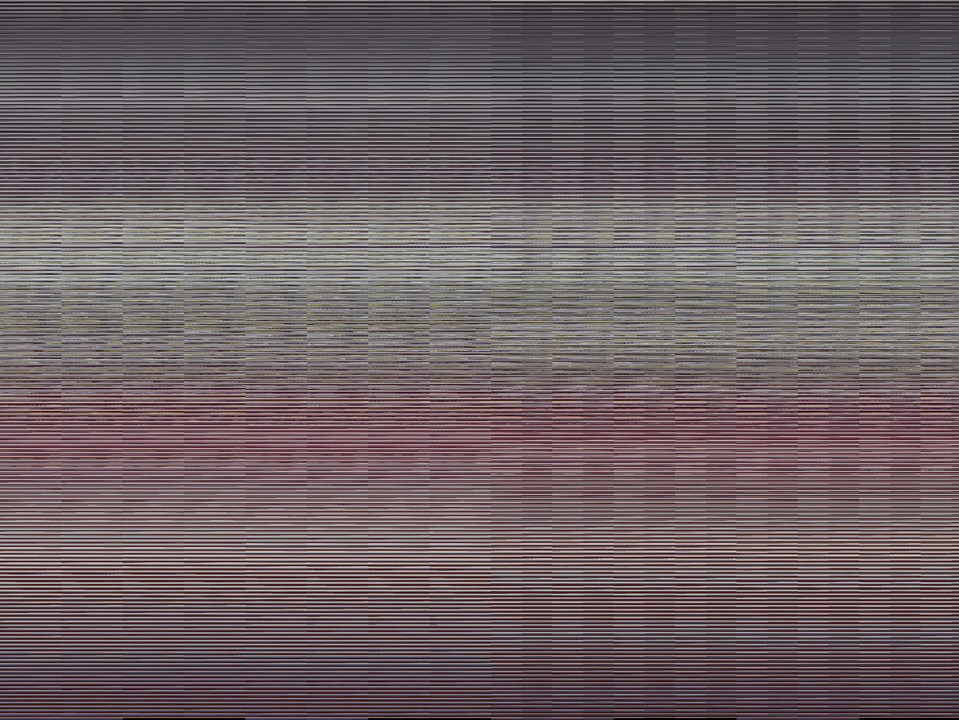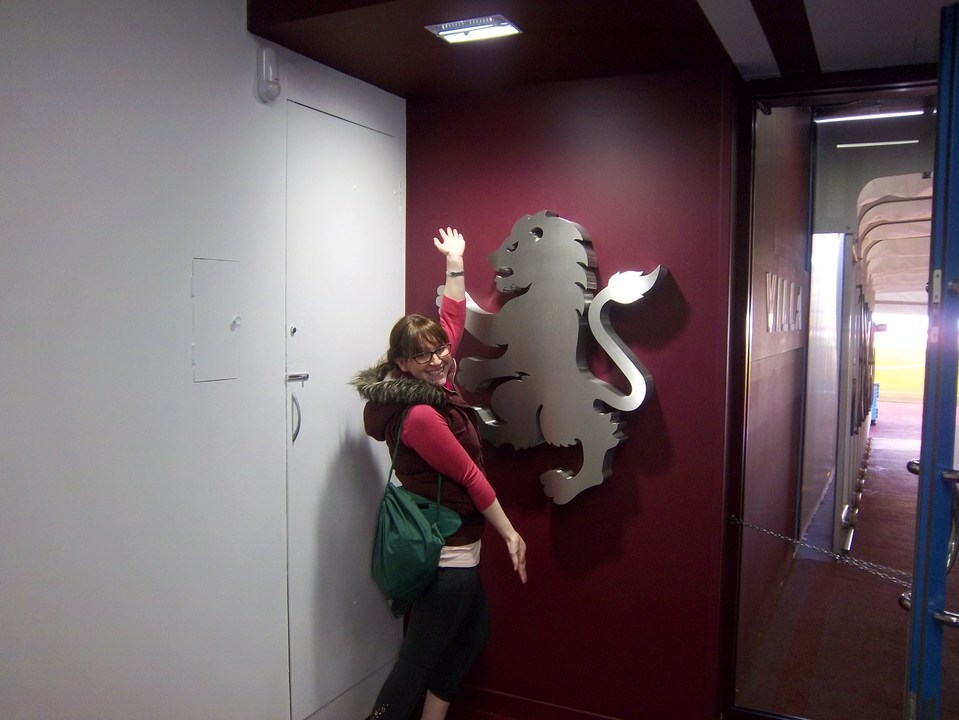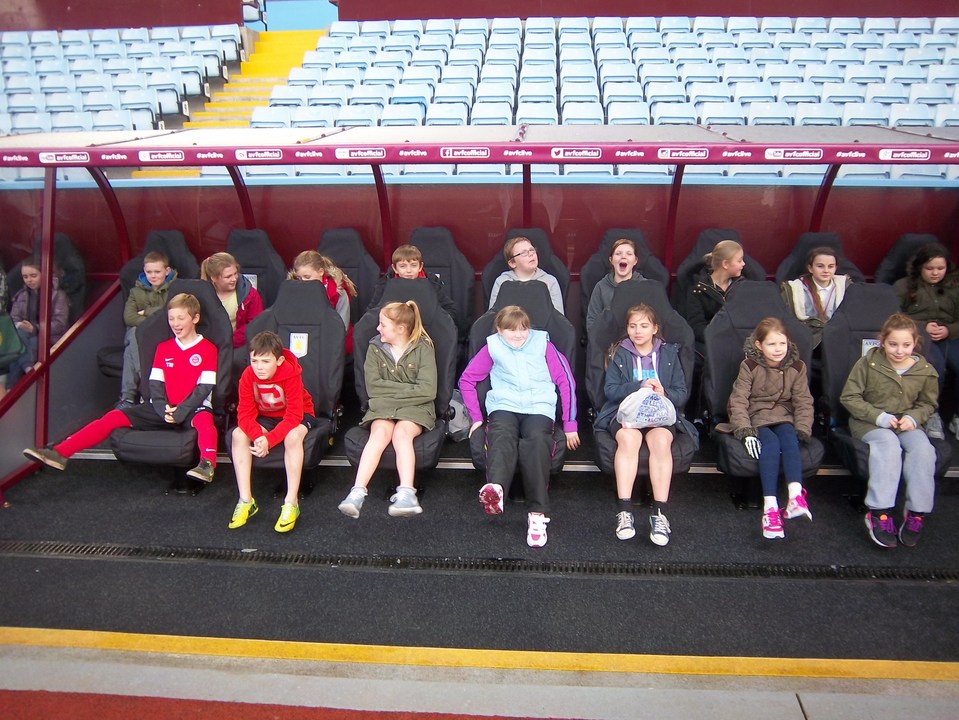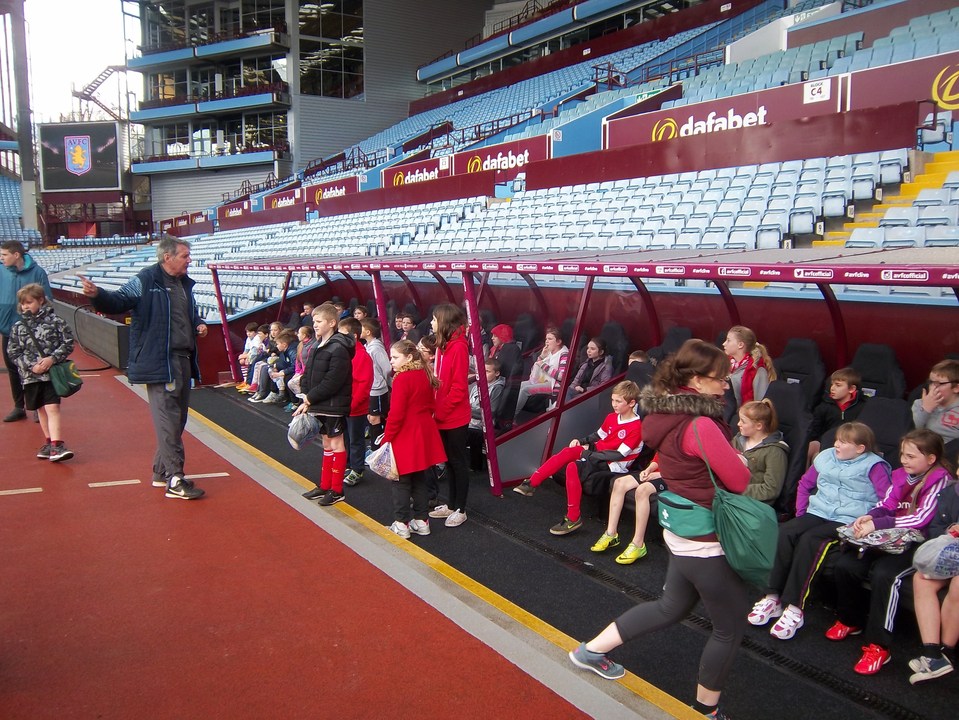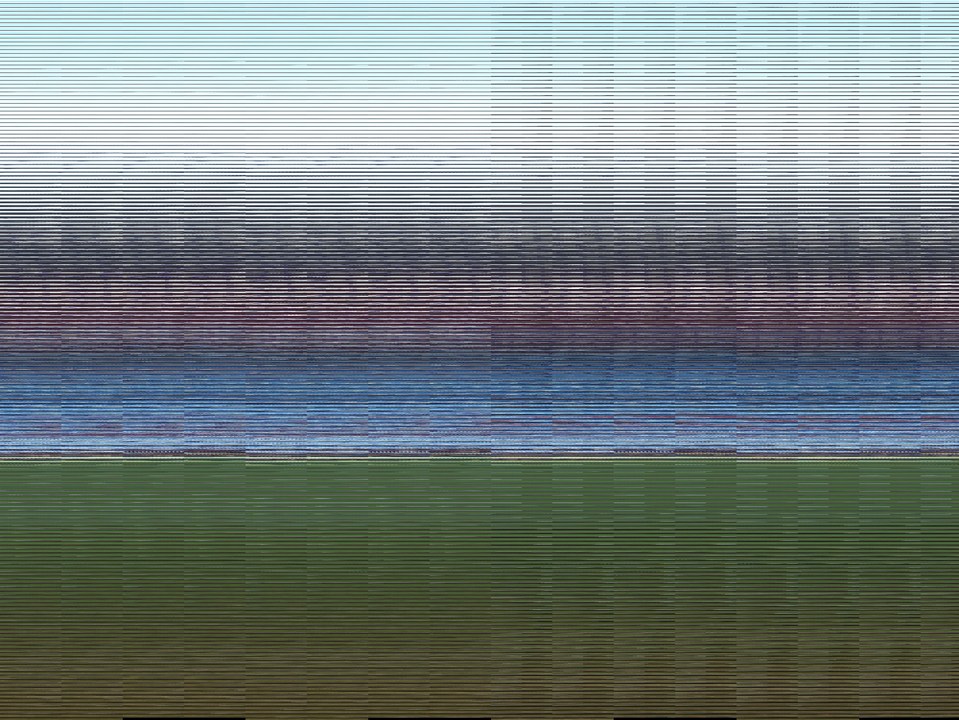 Fashion Fan Club
Over the past few weeks Mrs Sharon Murphy has run her fashion fan club at Charnwood. It has been brilliant and the children have loved coming and learning more about fashion design. Thank you Sharon.
Check out some designs below!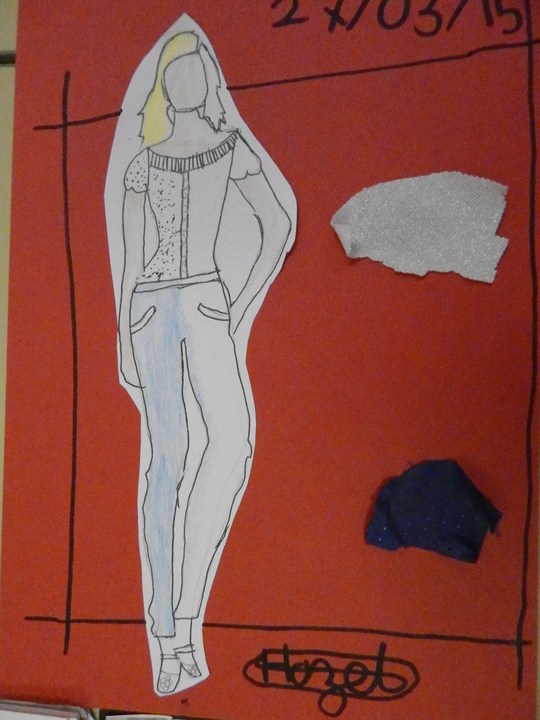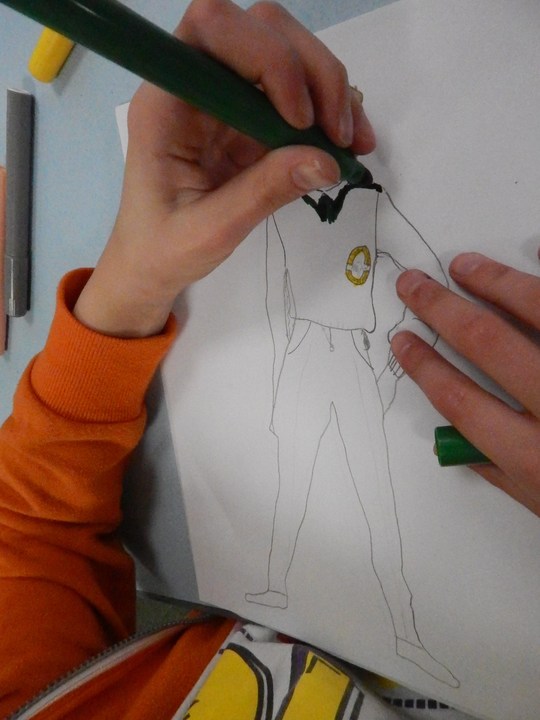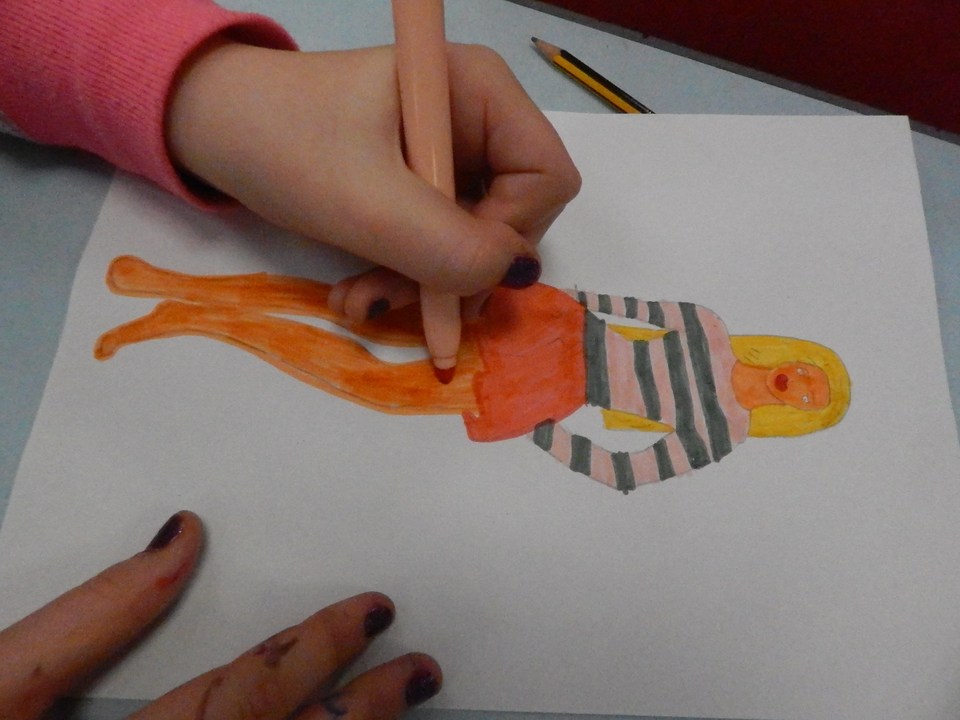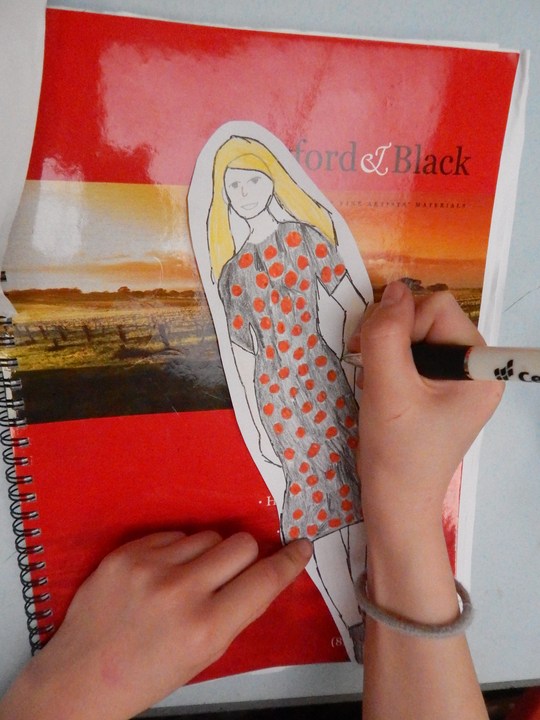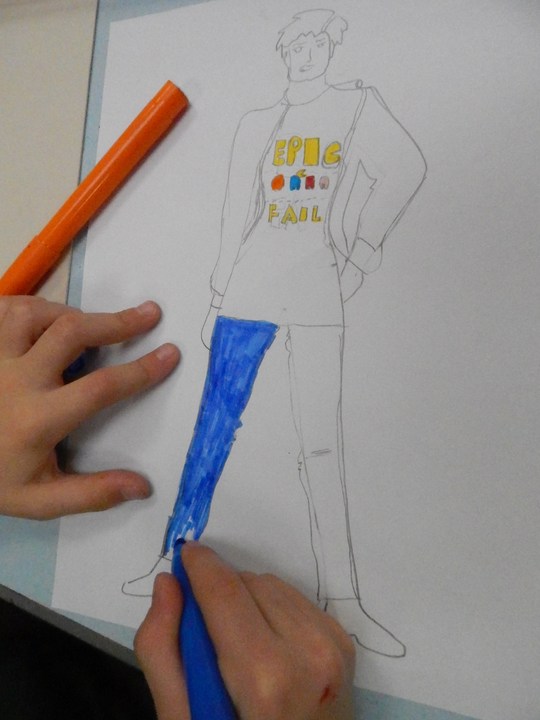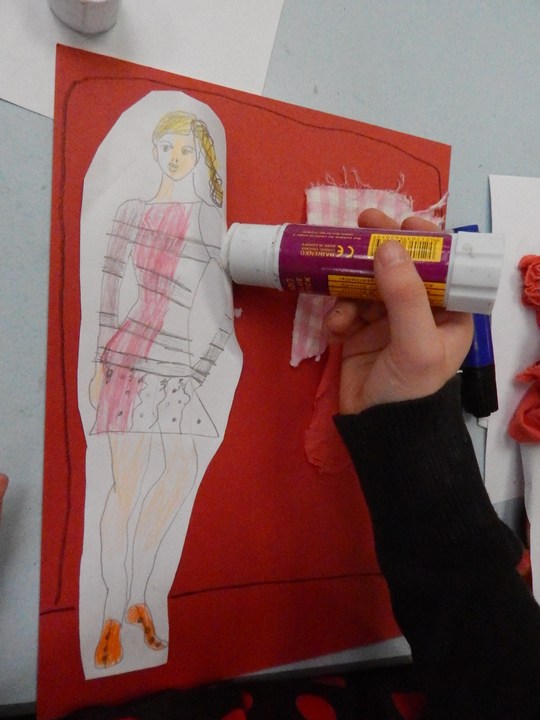 Wade Street Church
On Thursday 19th March Year 5 went to Wade Street Church to learn about the Easter story.
The children took part in some drama to recreate the story with lots of the children having parts in the play.
The children were very well behaved and had a brilliant time.
Well done year 5!
Mrs Herzberg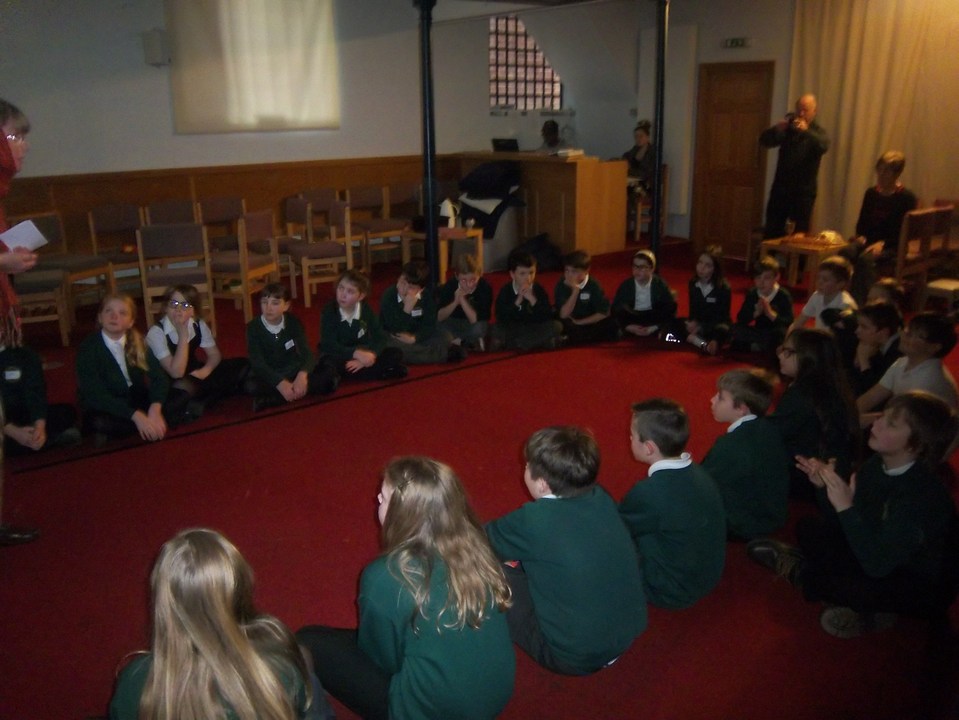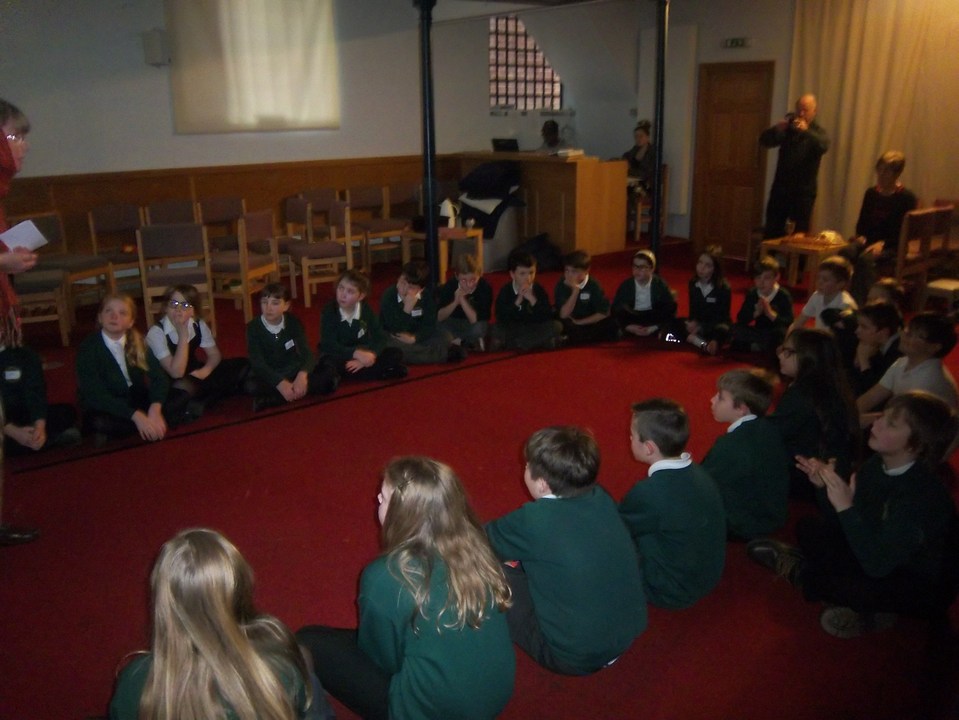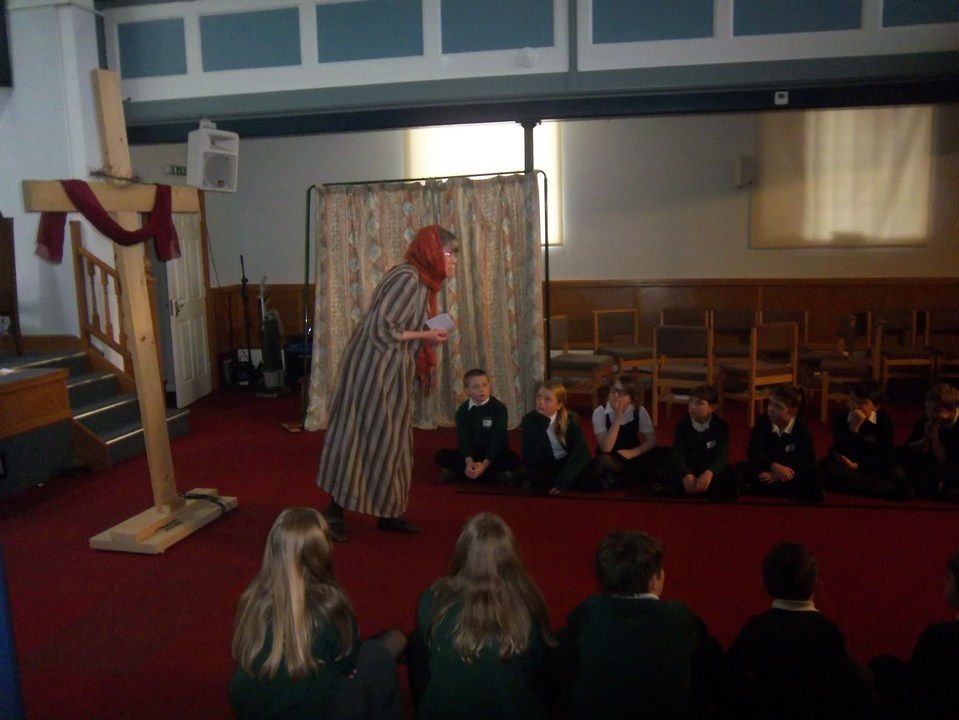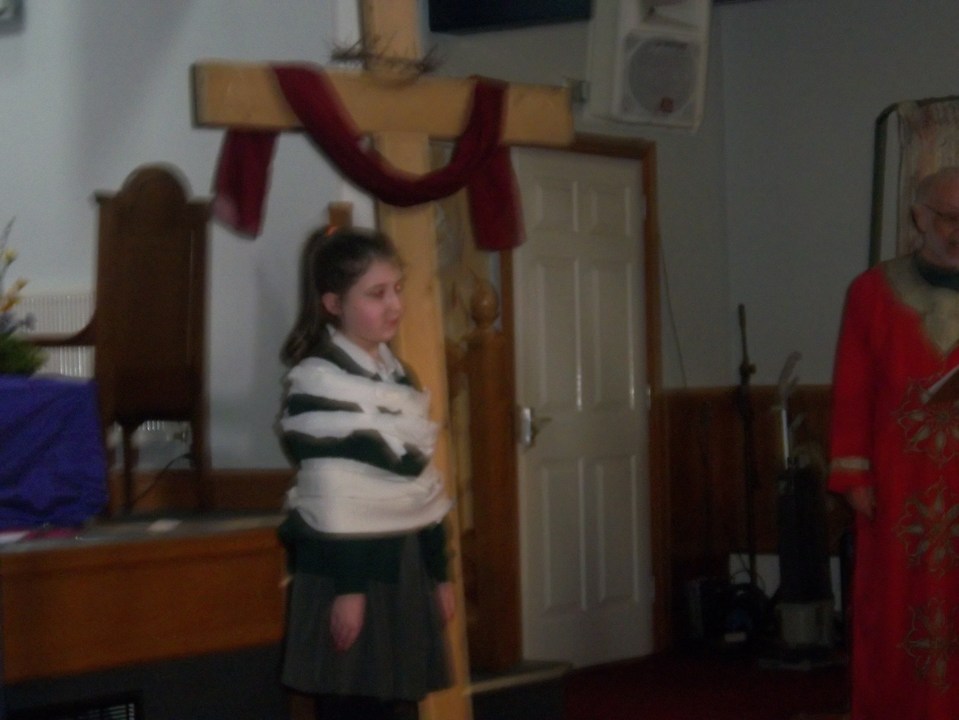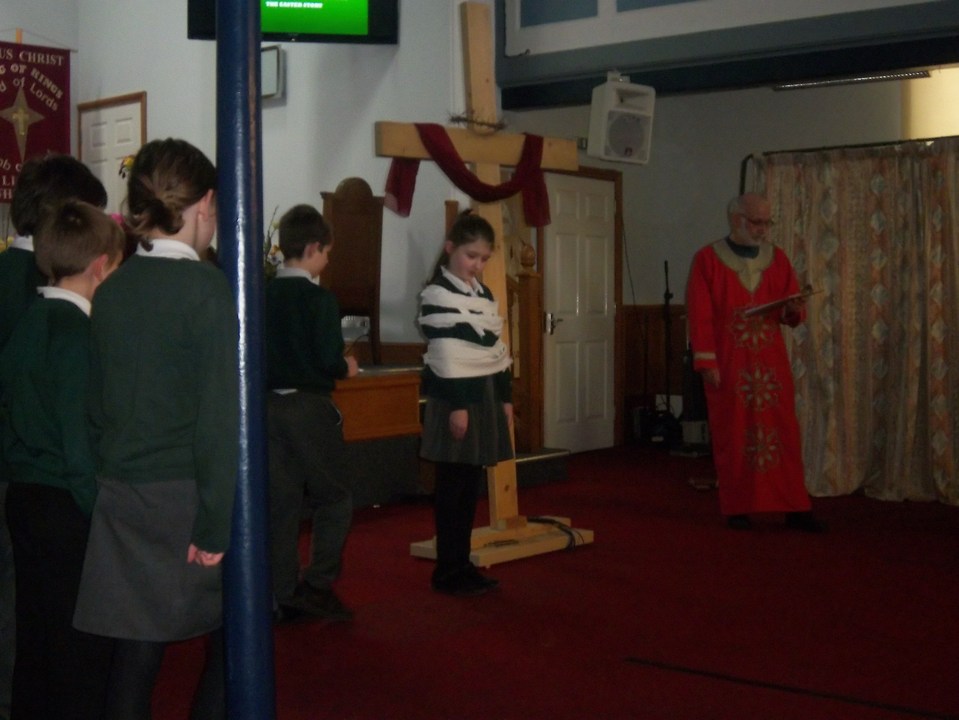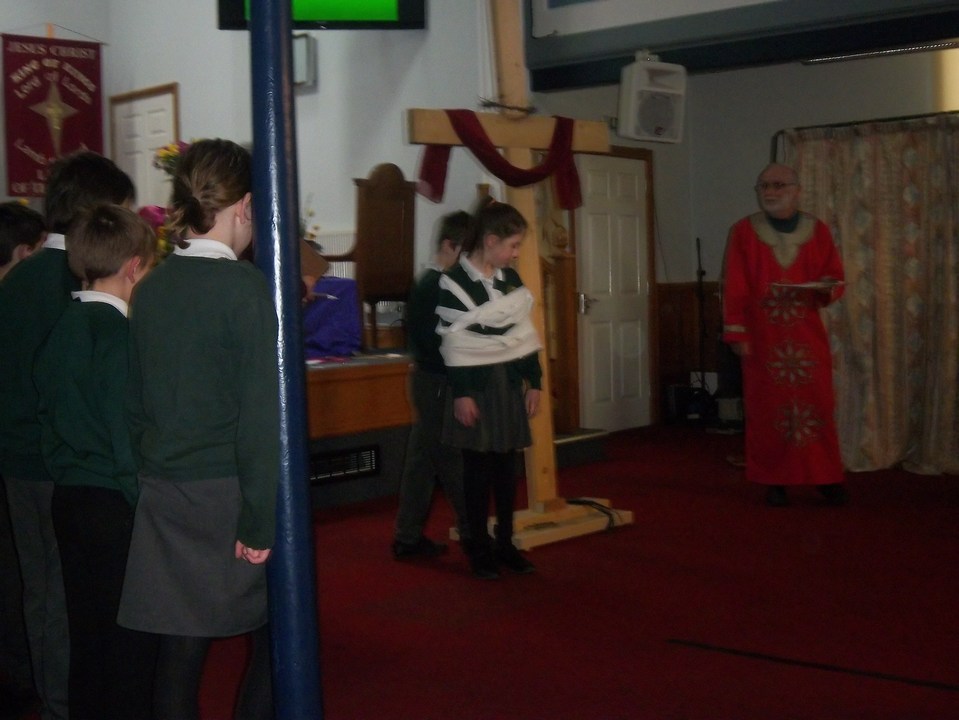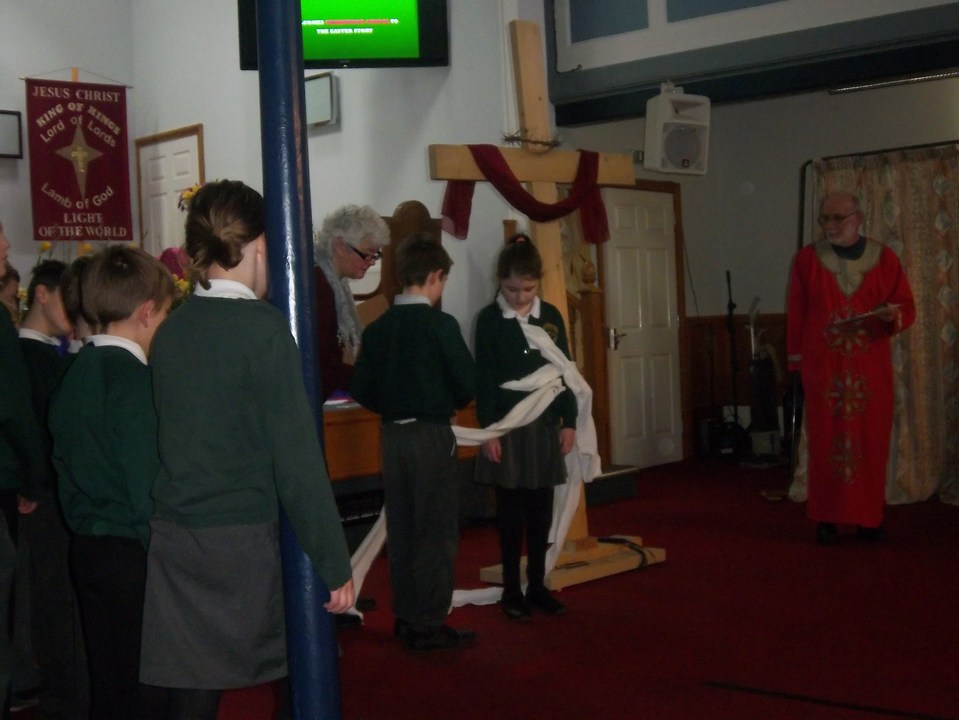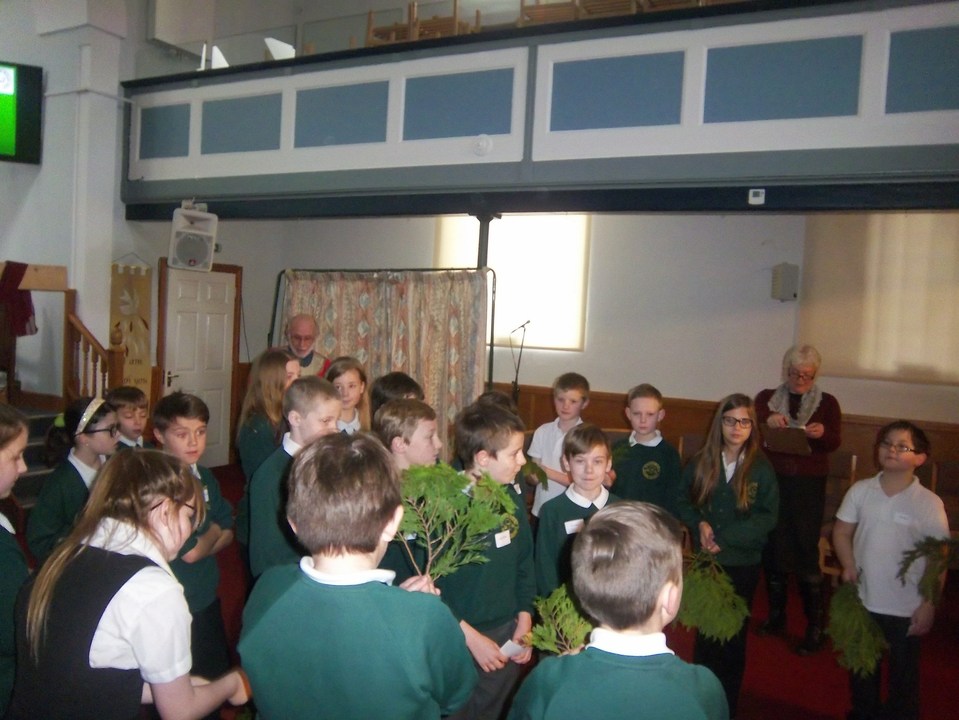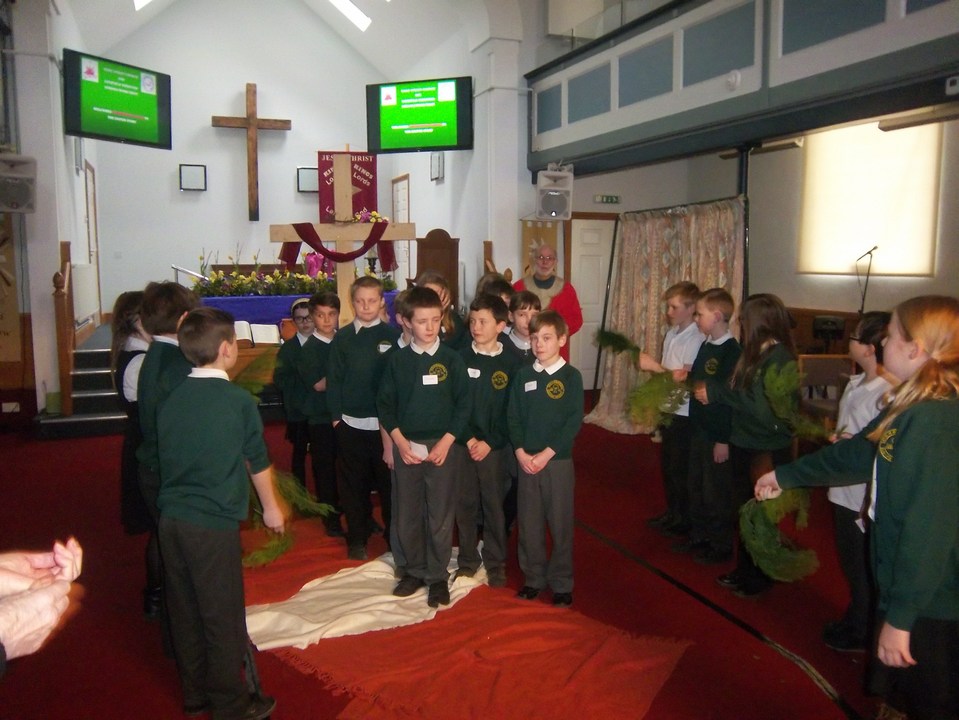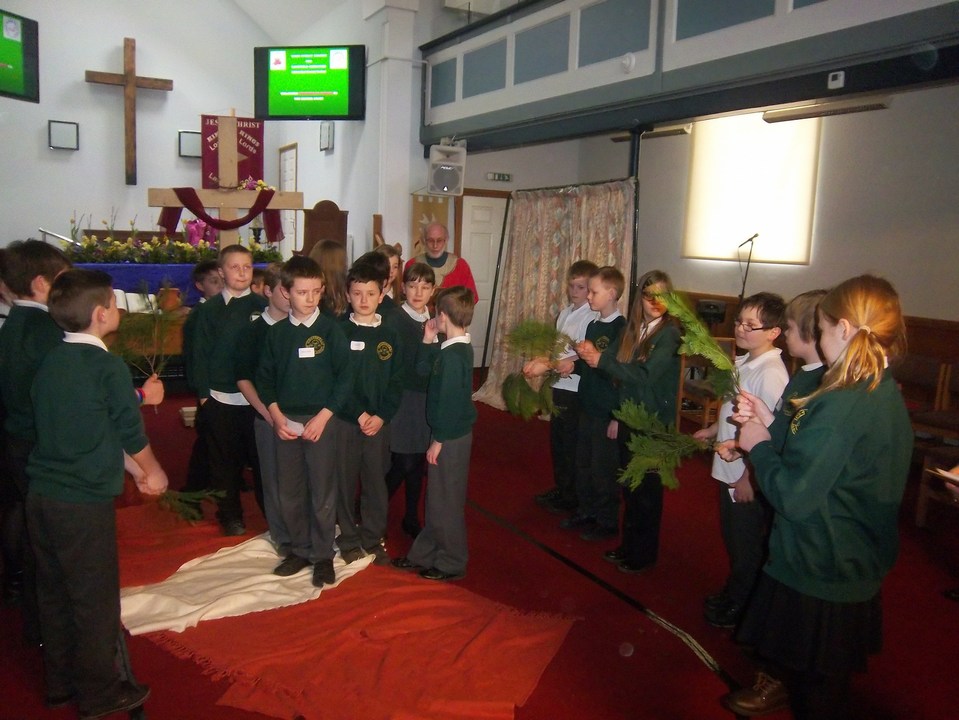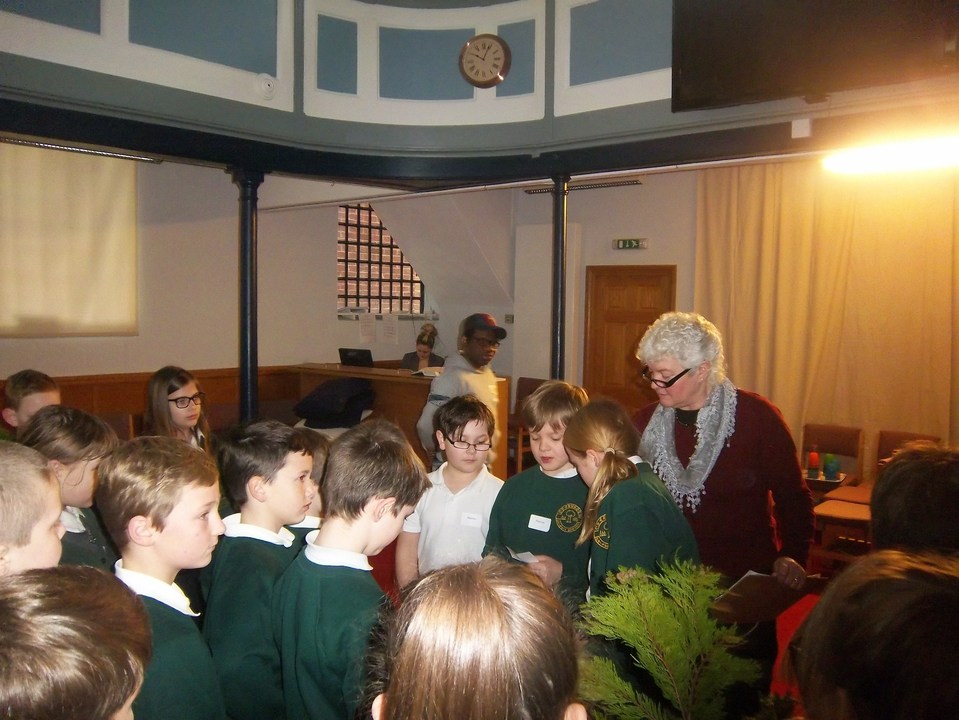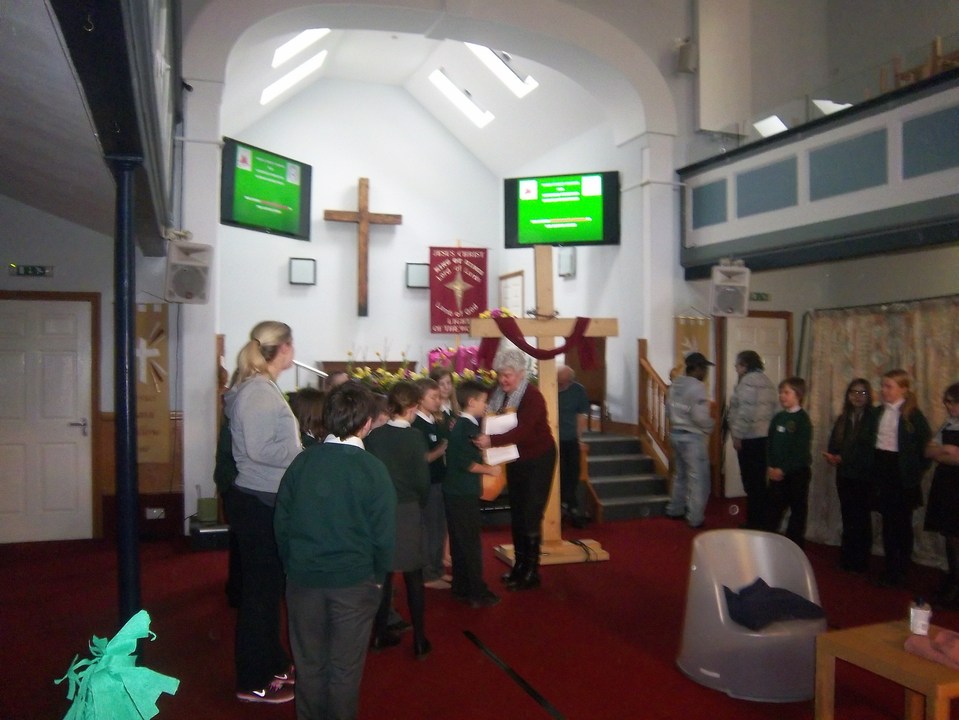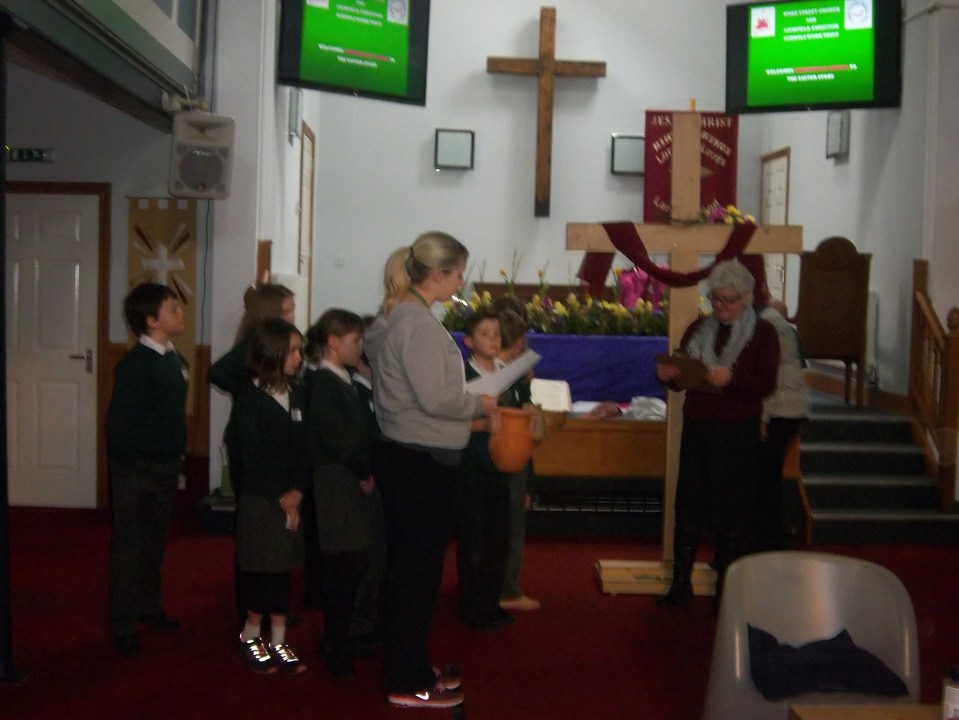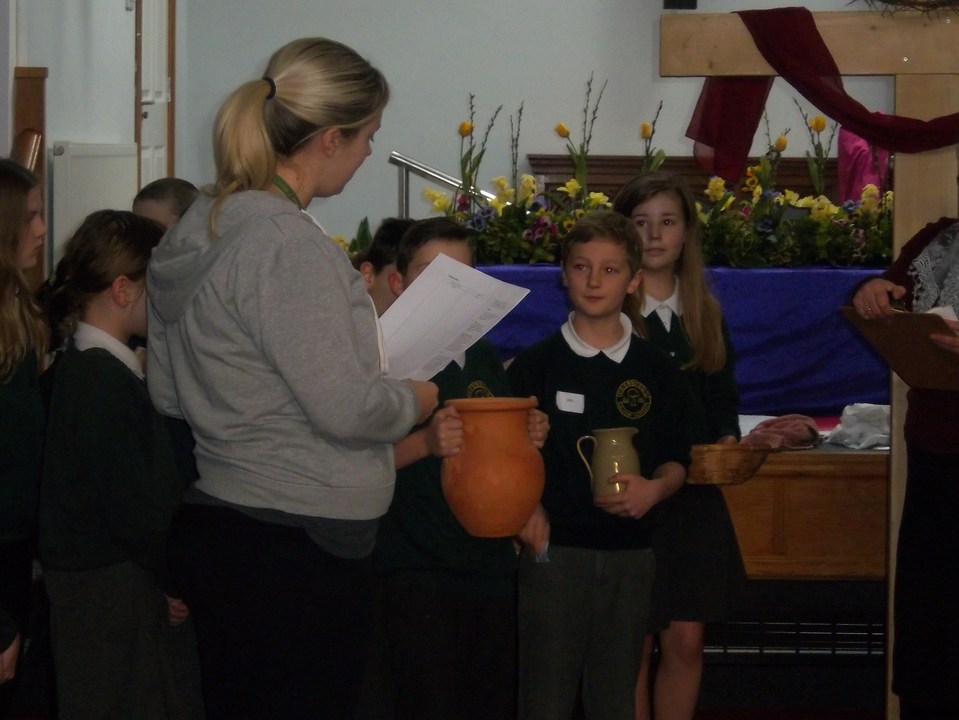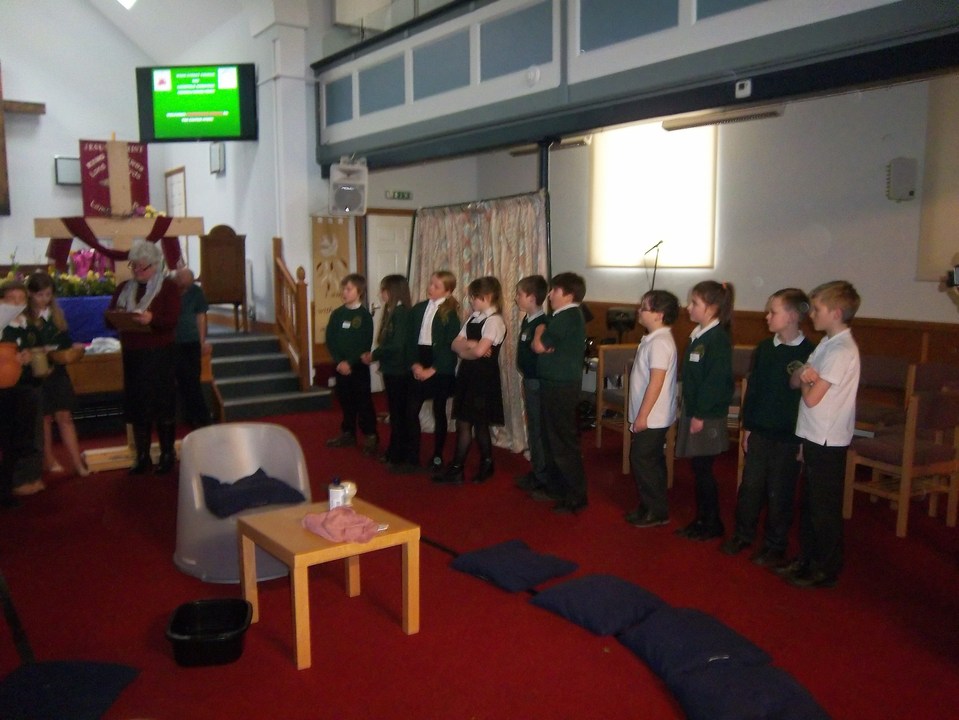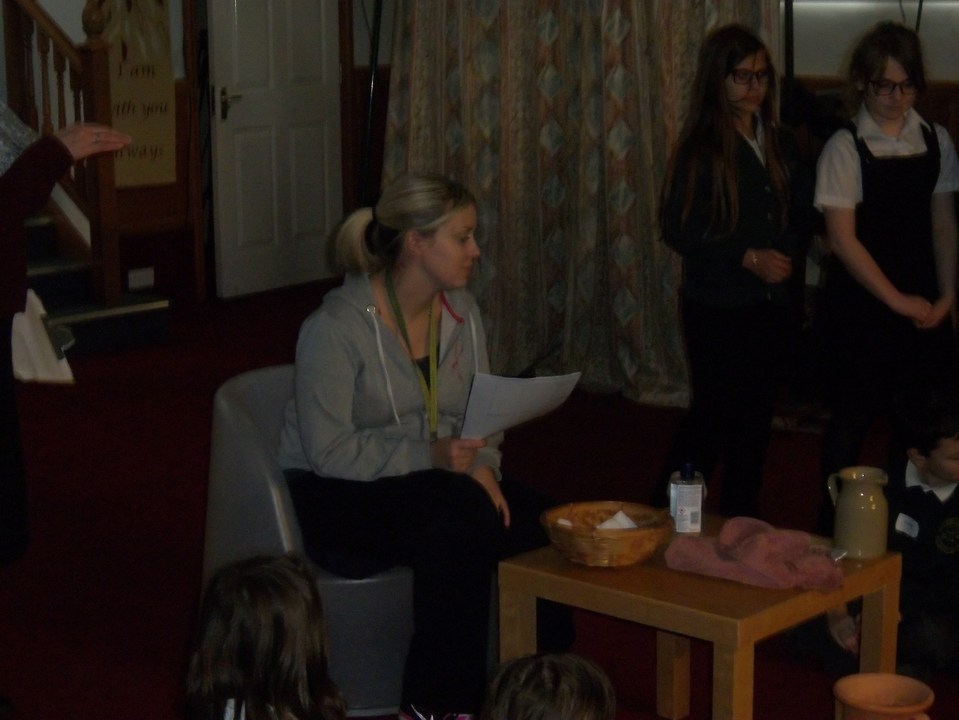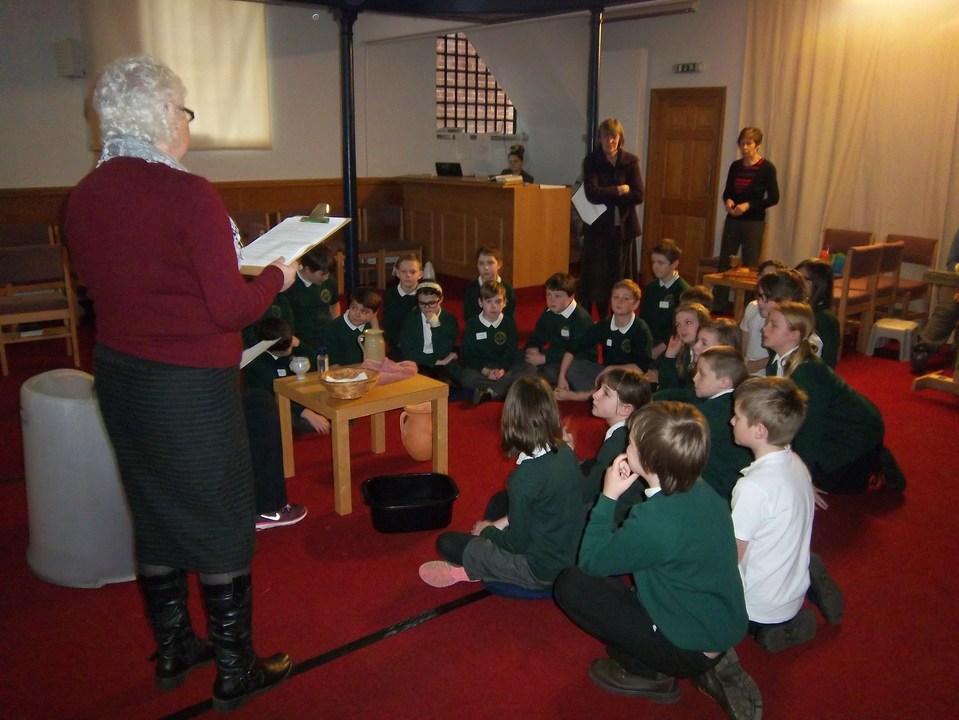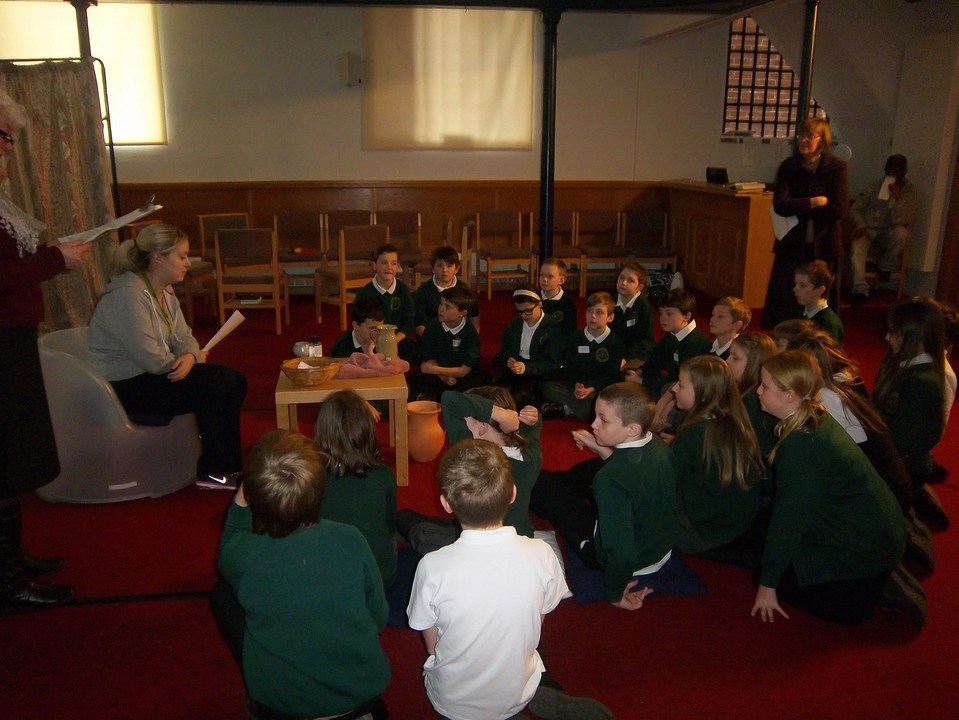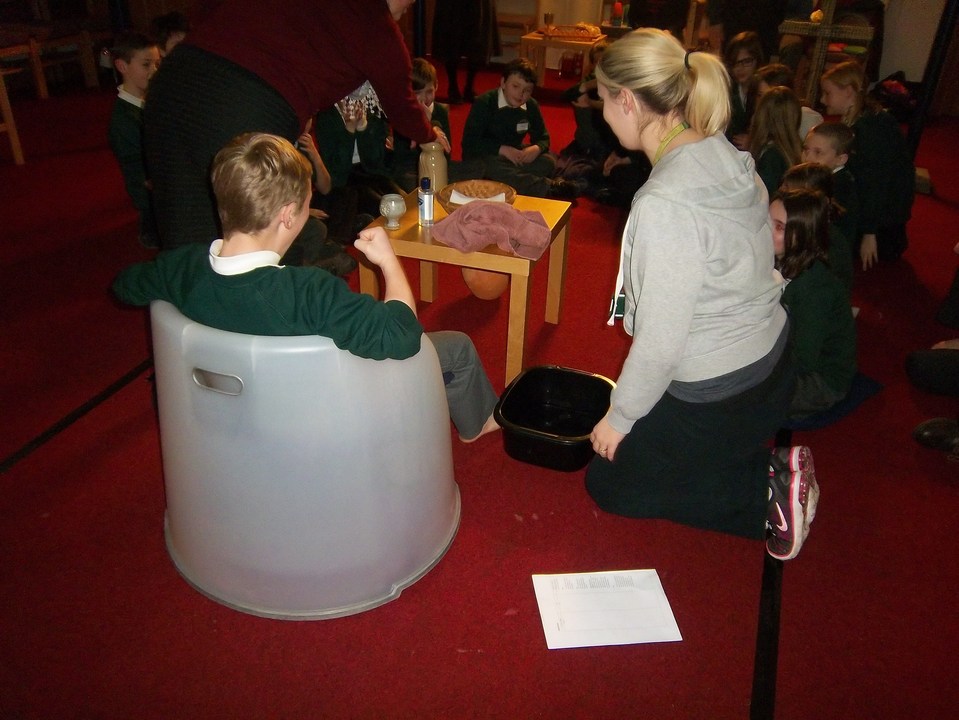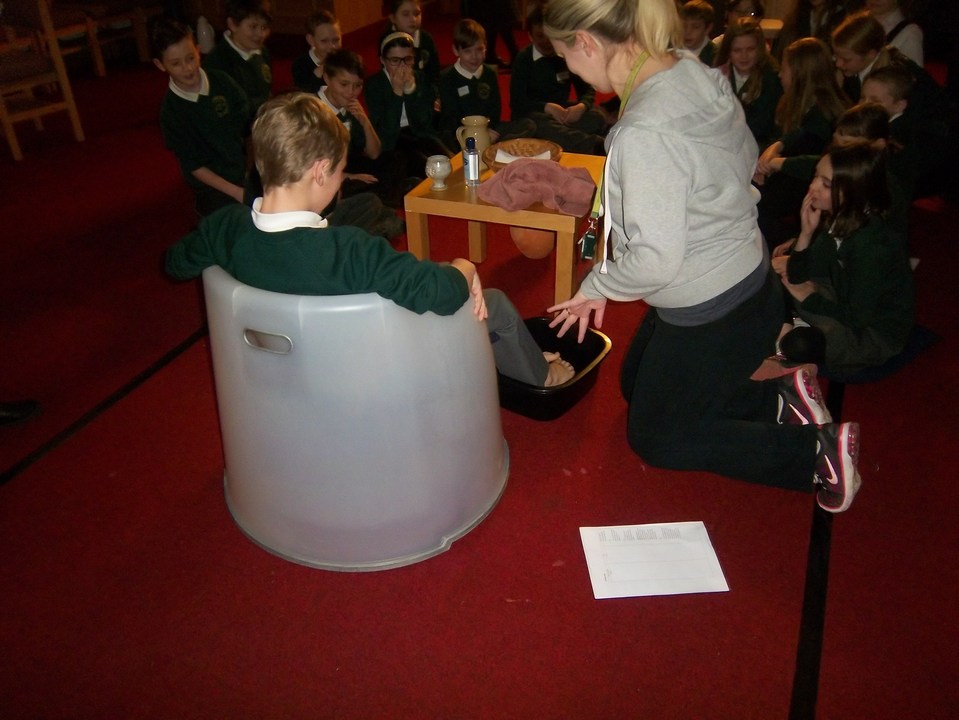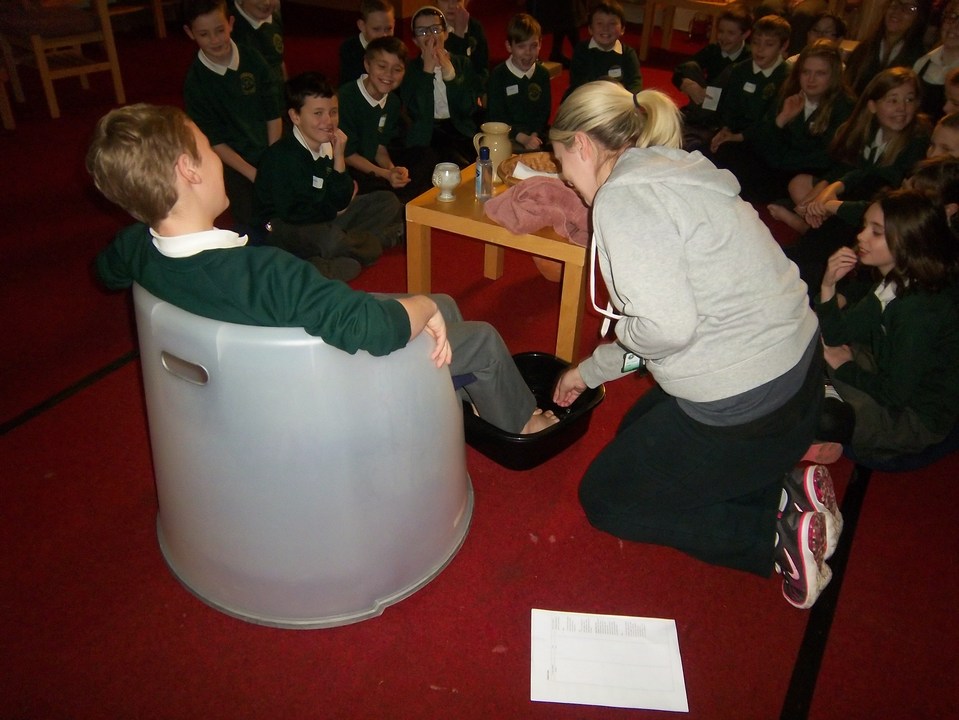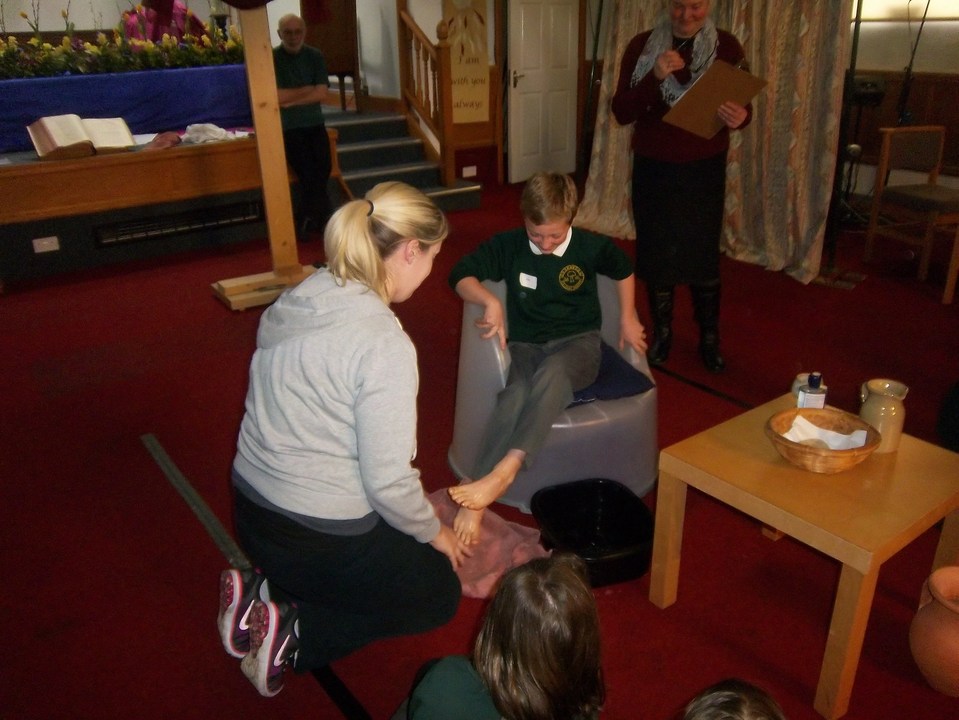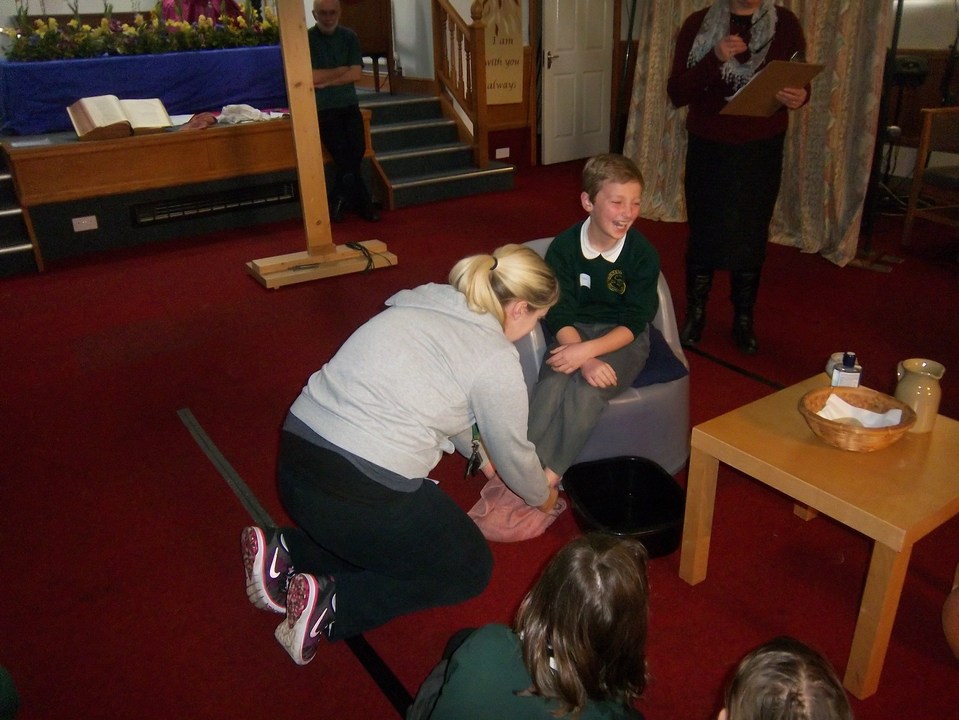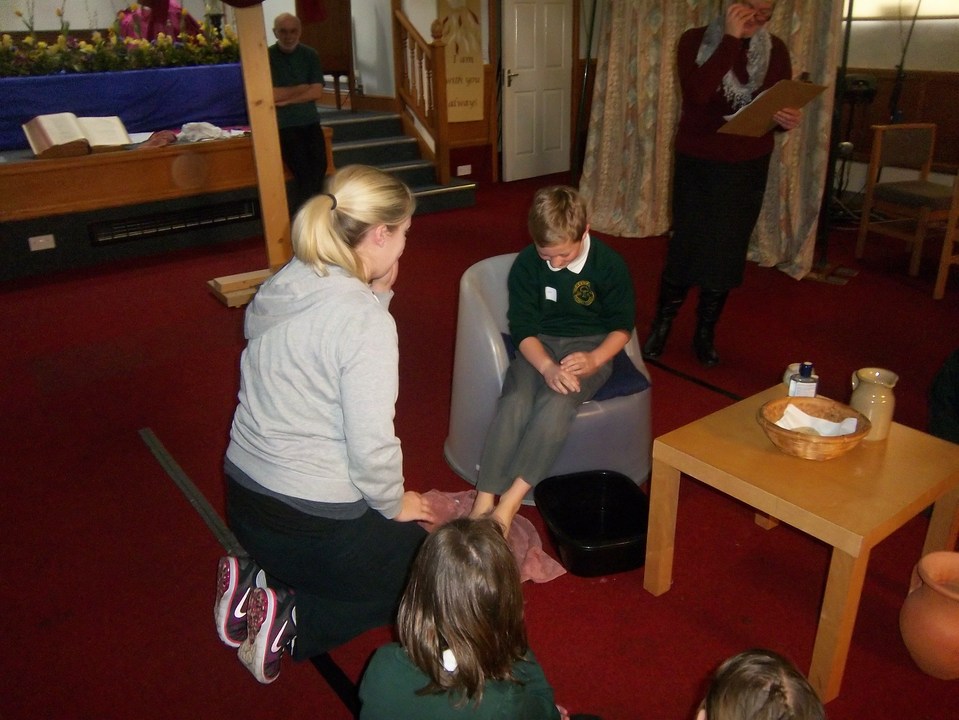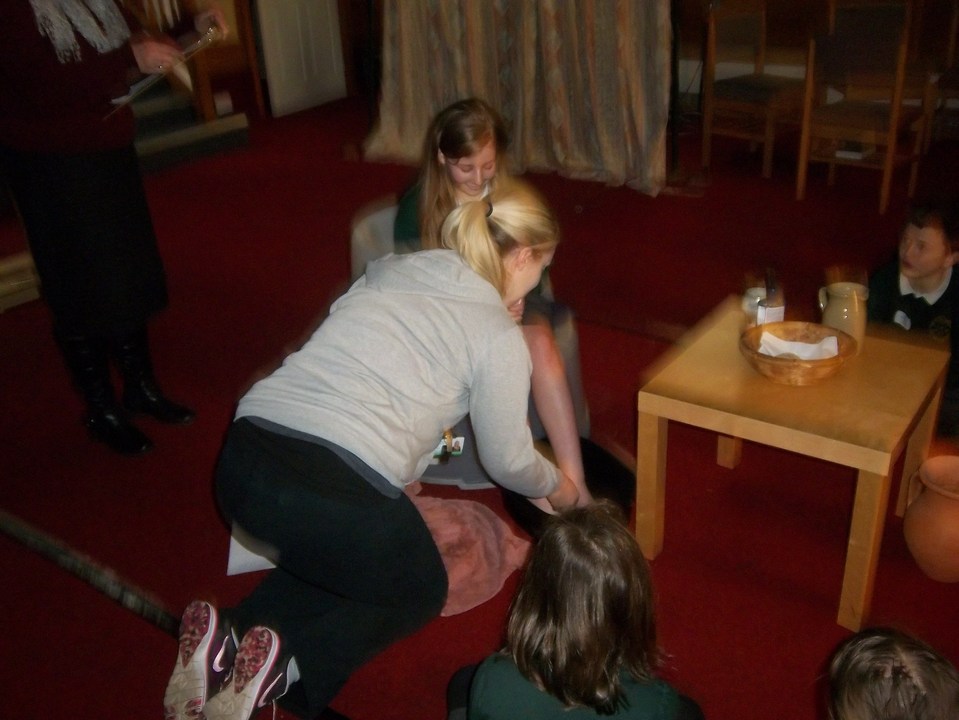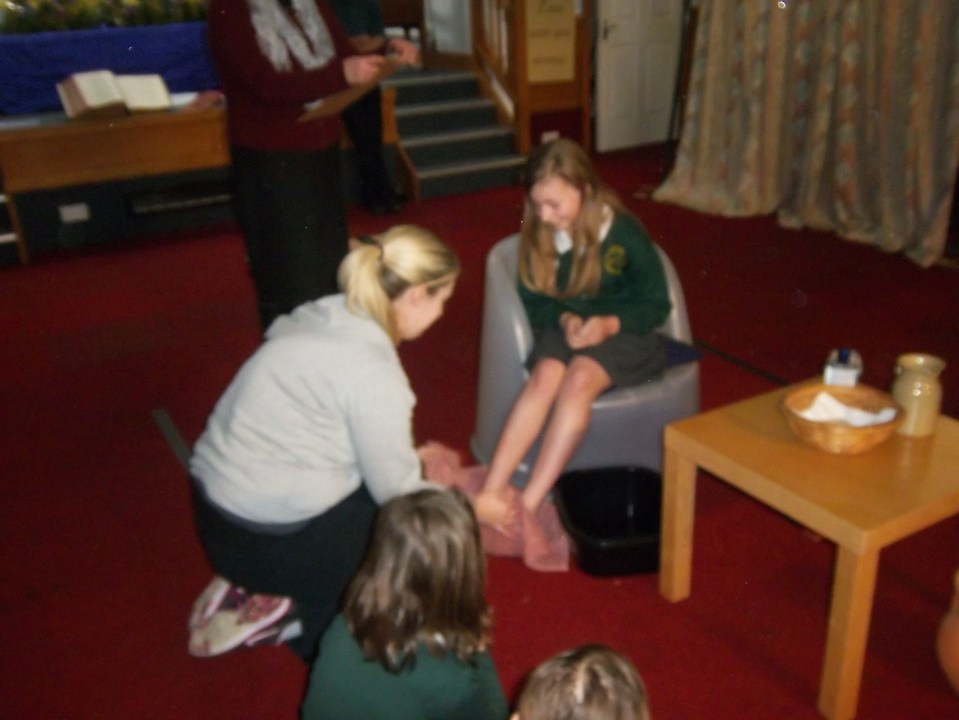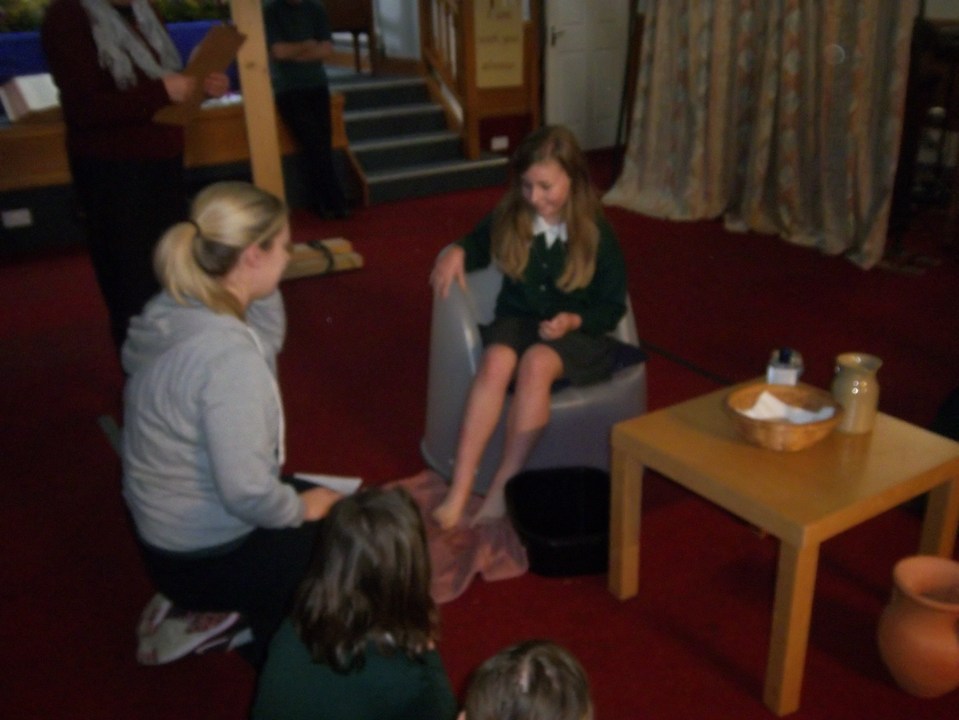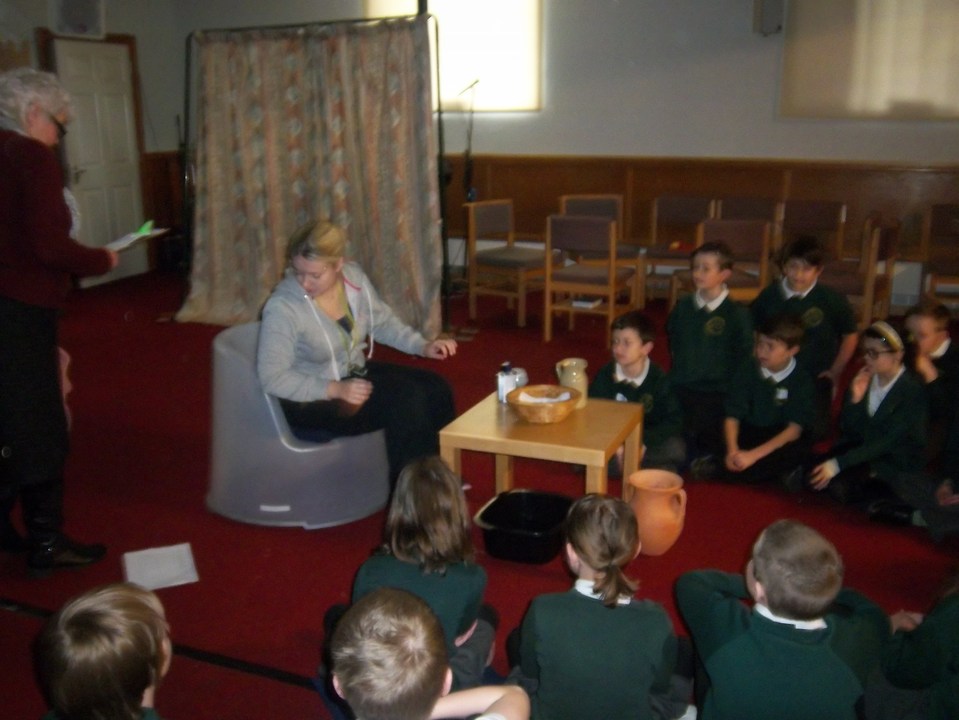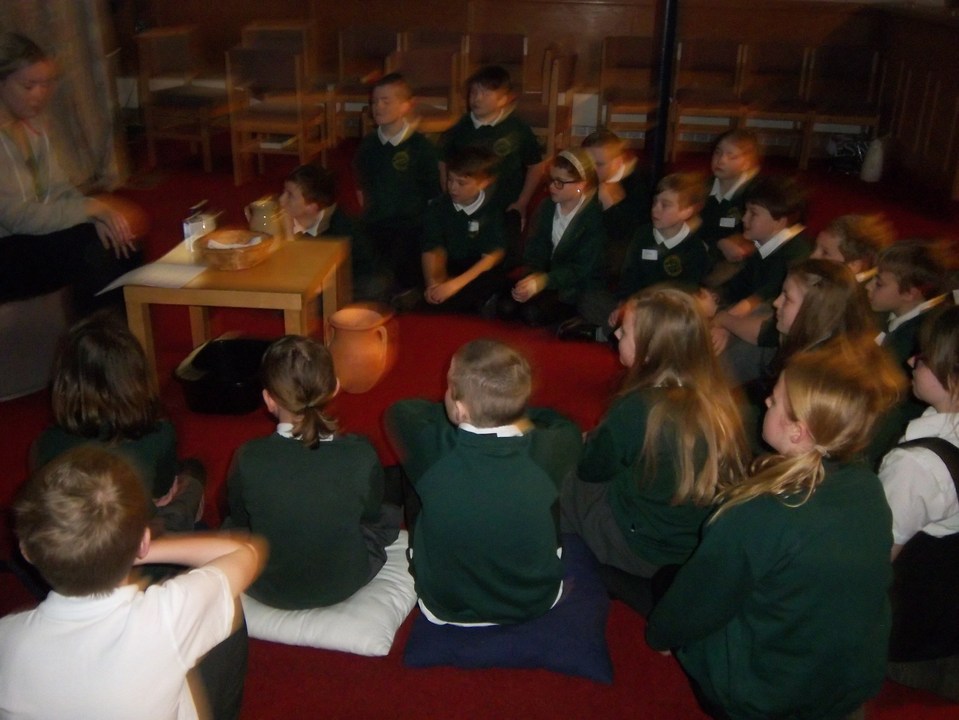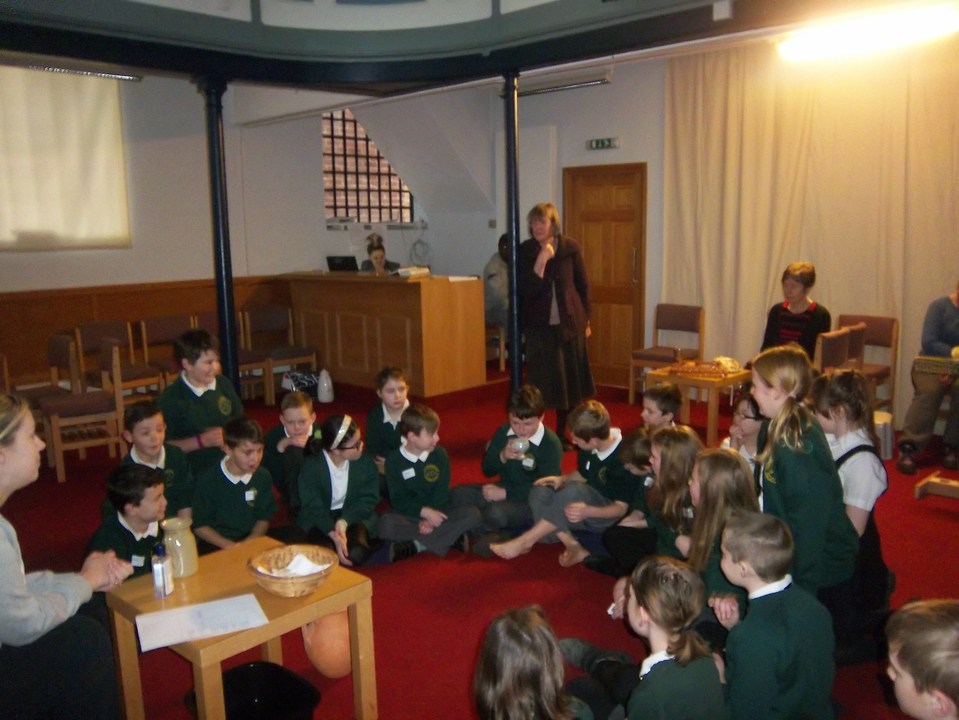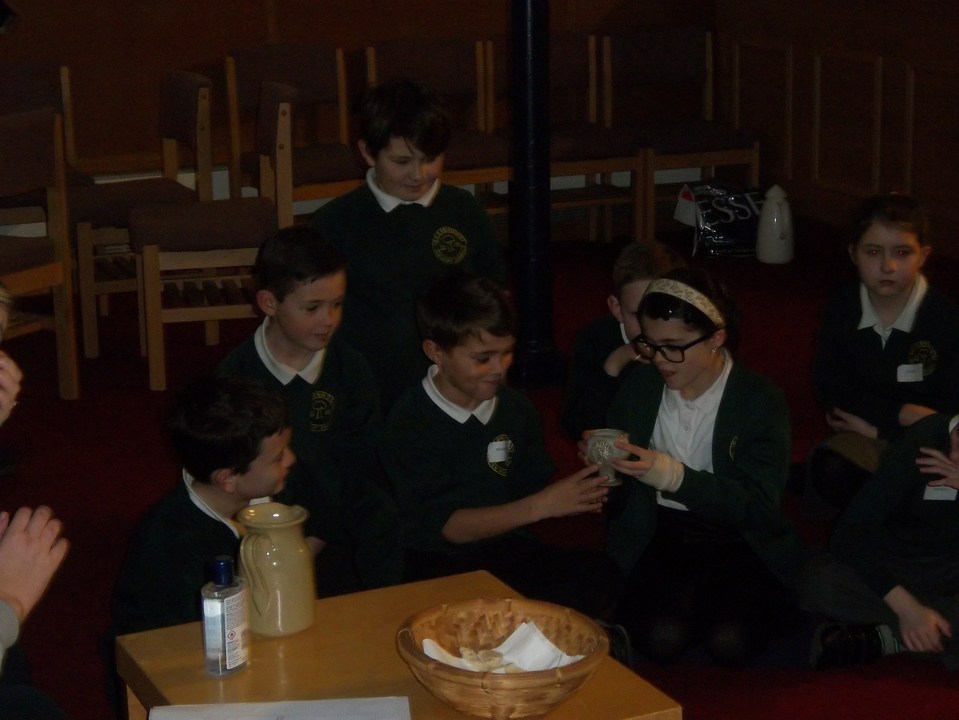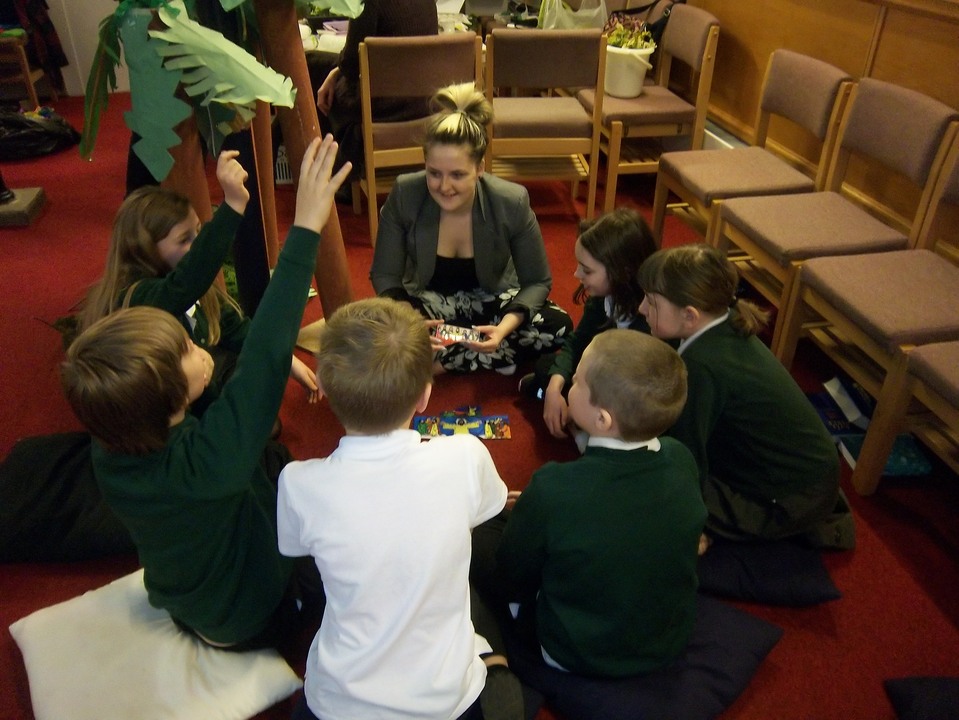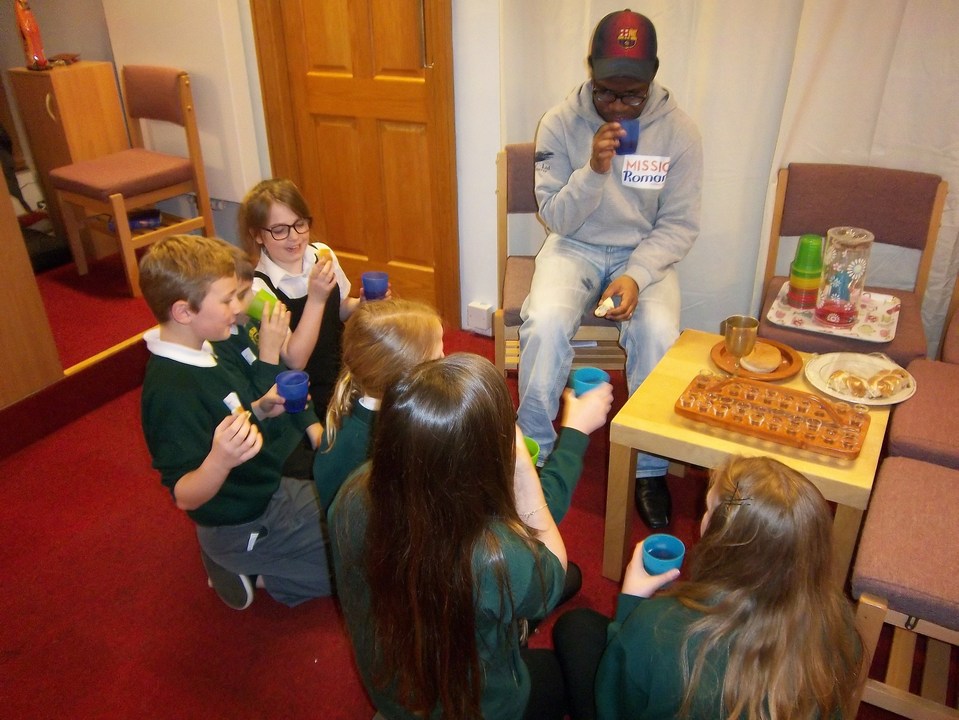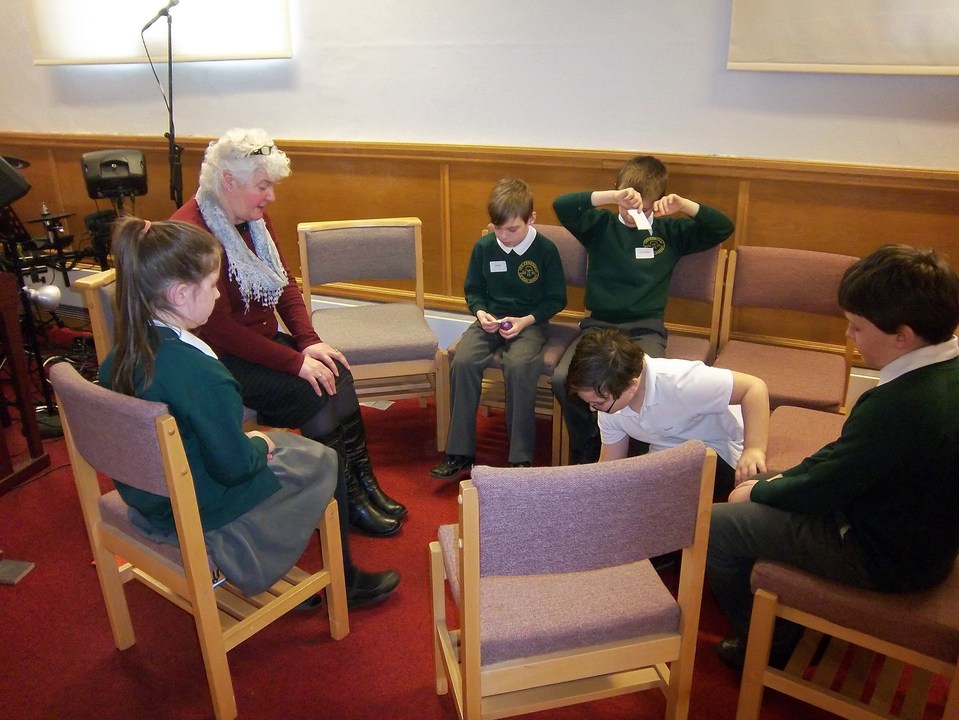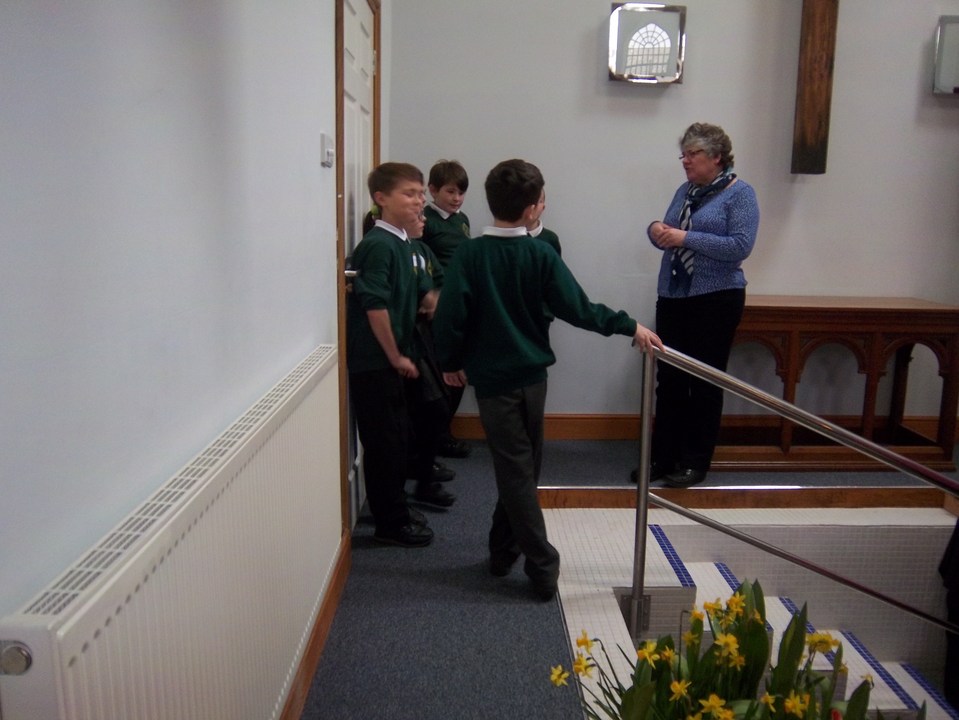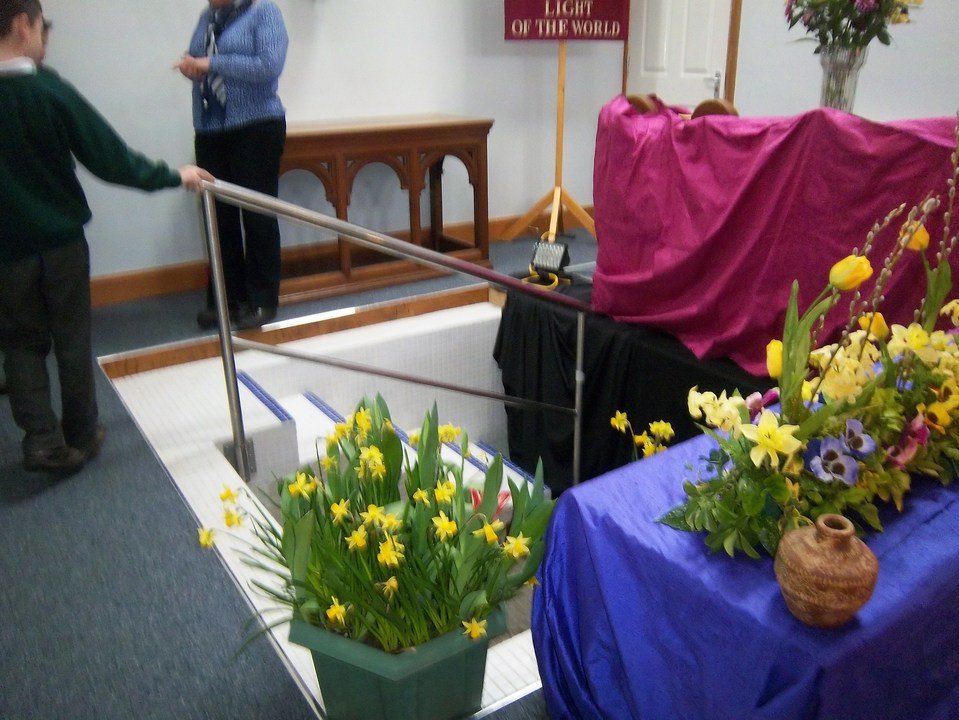 Mother's Day!
On Friday 13th March 75 EYFS/KS1 Mums came into school to take part in a craft activity with their child. Everyone had a fantastic time decorating a pot for their flower.
We then had 92 Mums come and enjoy luch with their children. A busy but fun time.
Thank you to everyone who came, we hope you had a great weekend.
Thank you to the staff who organised and supported on the day.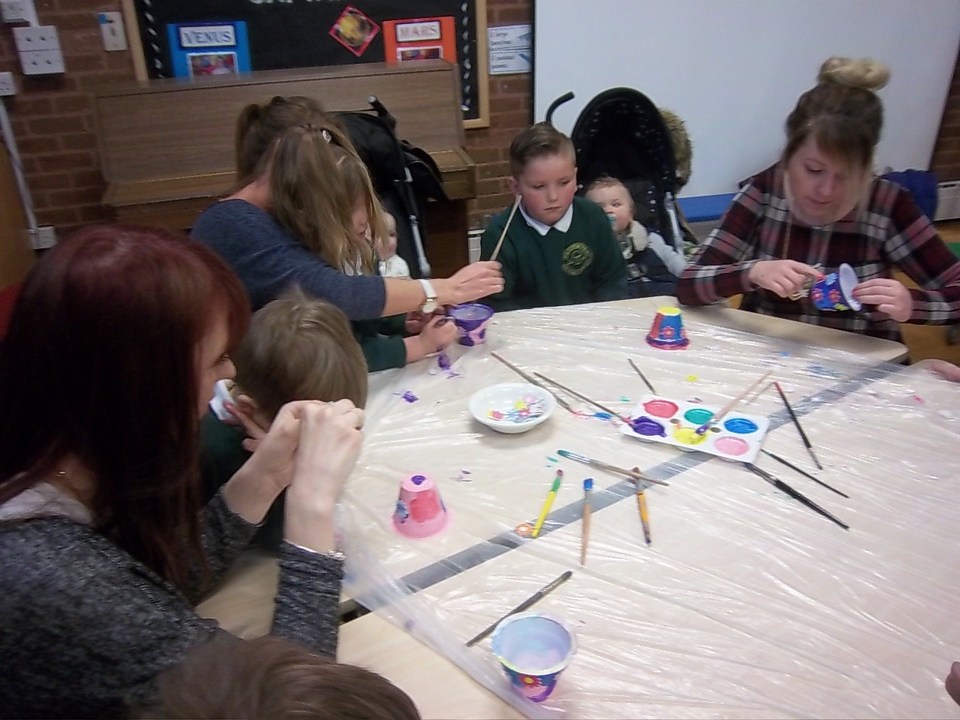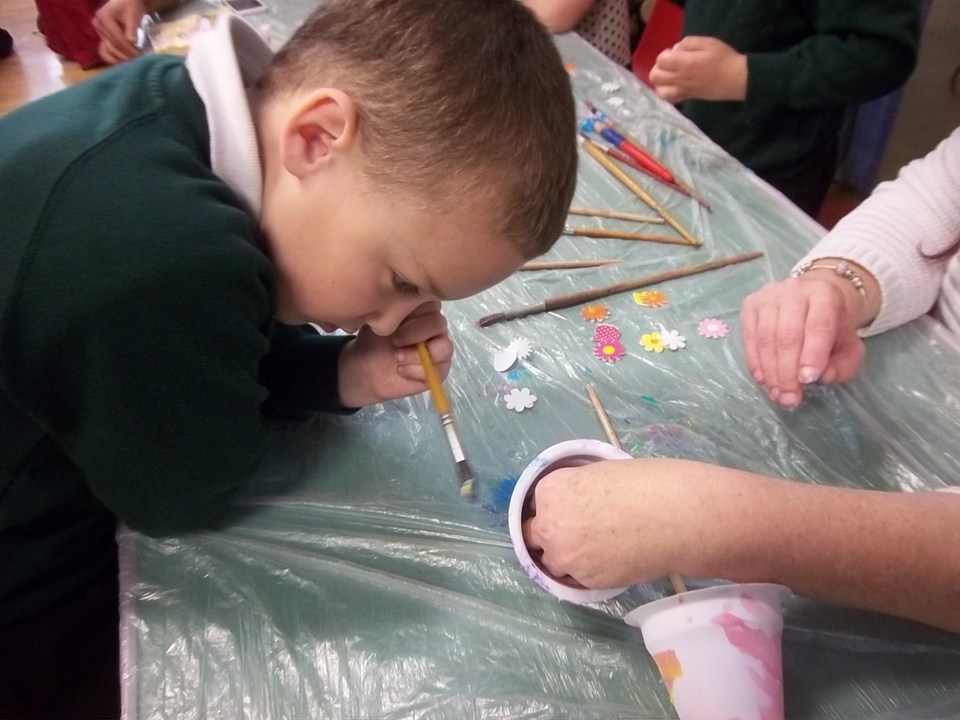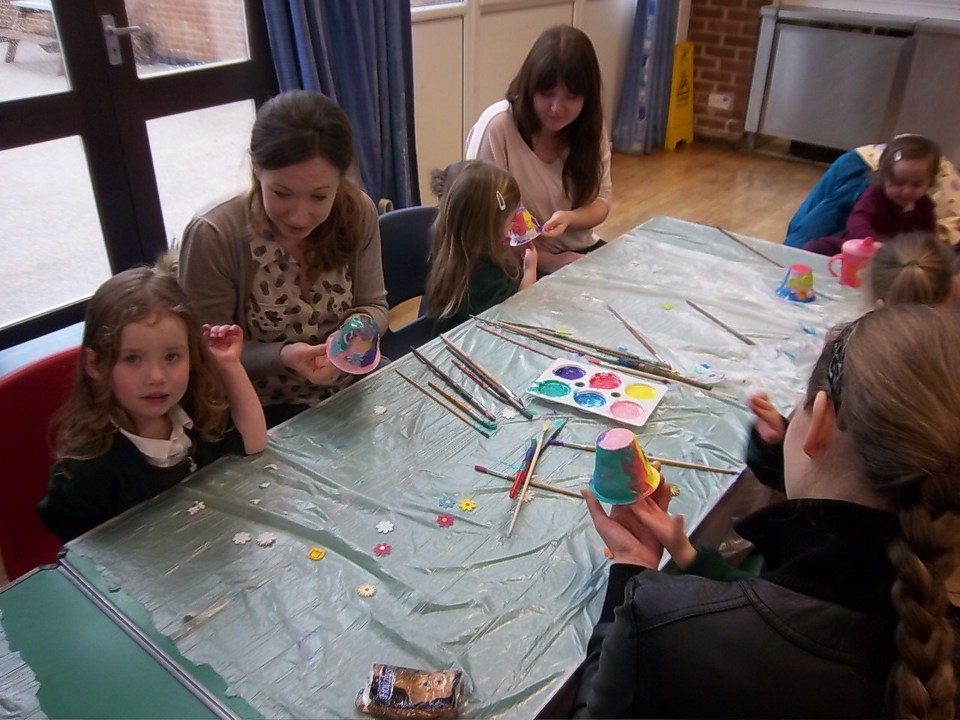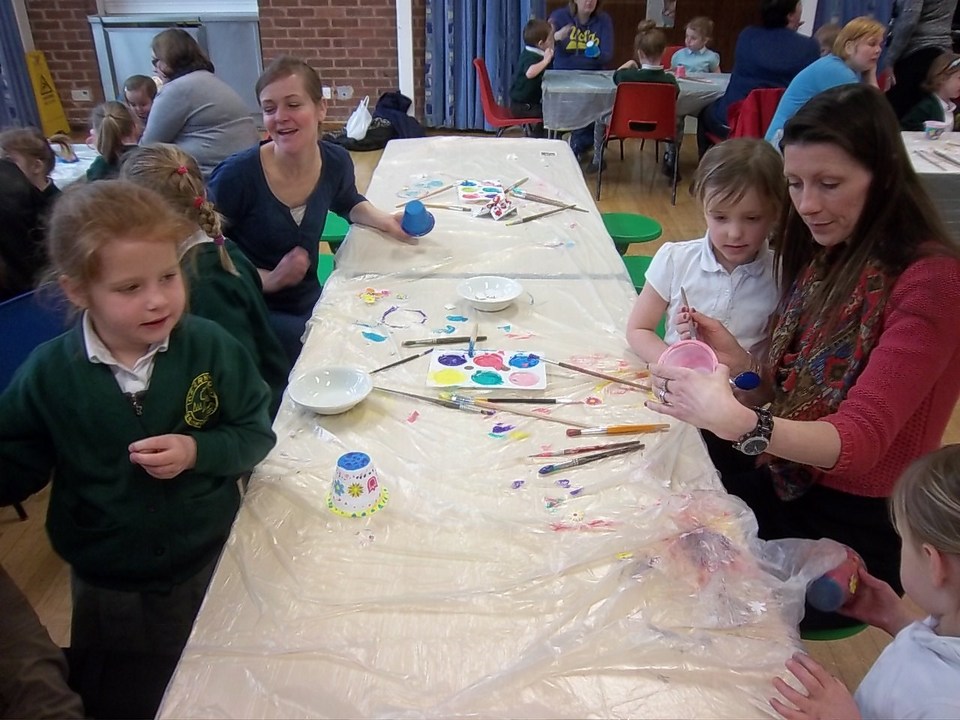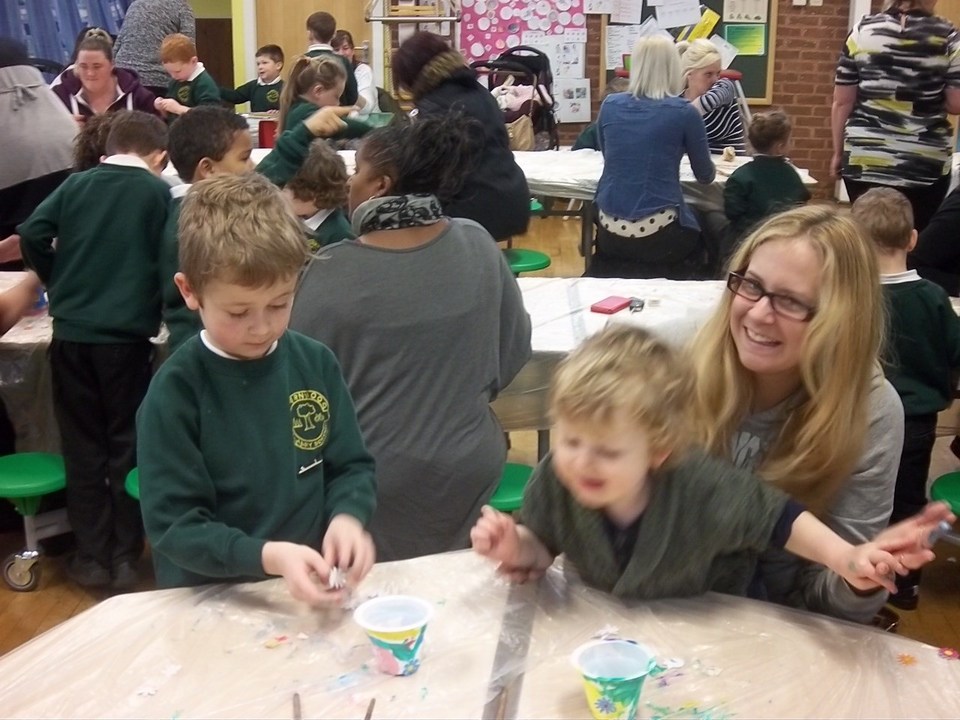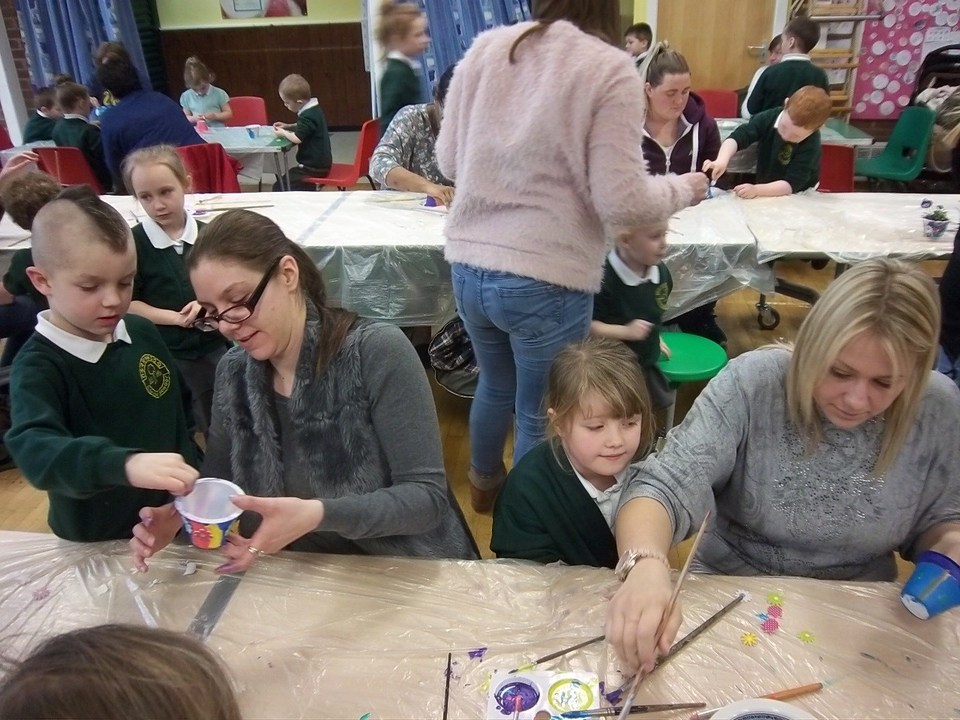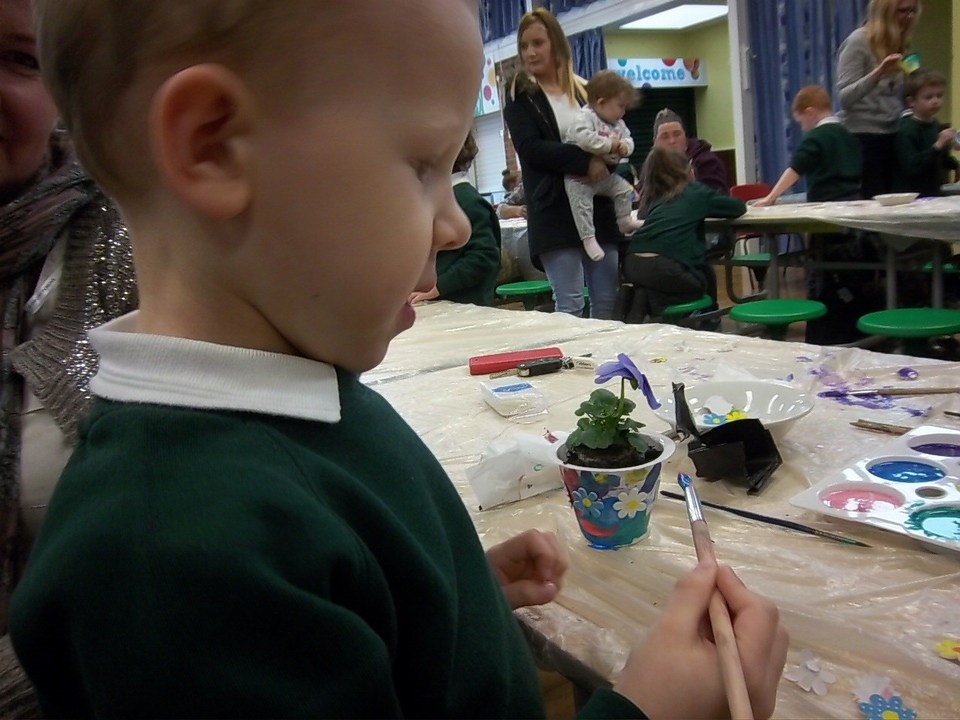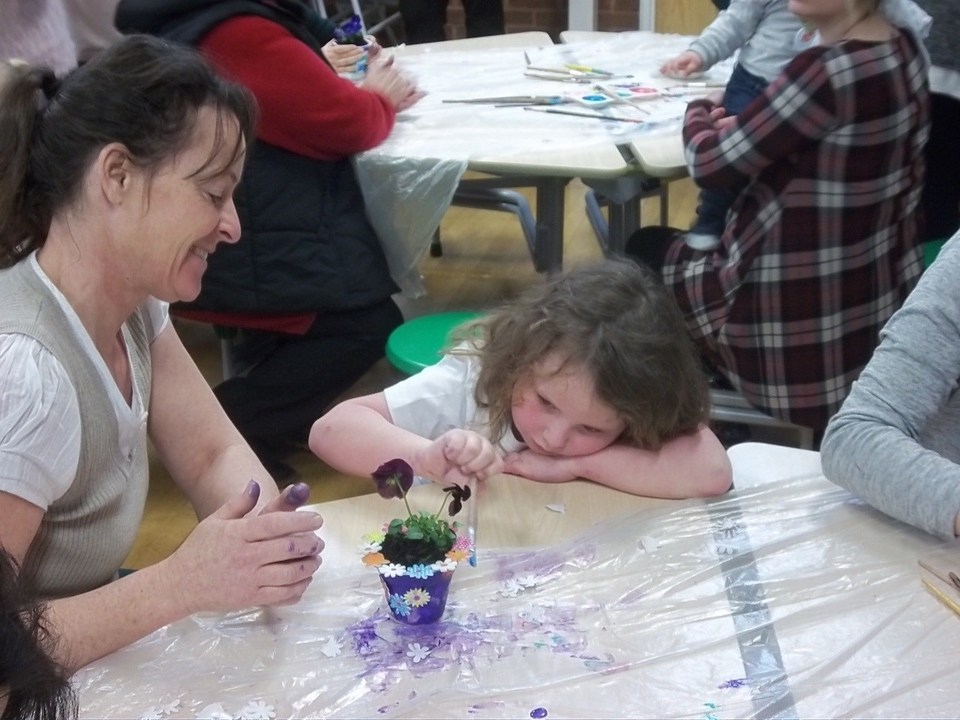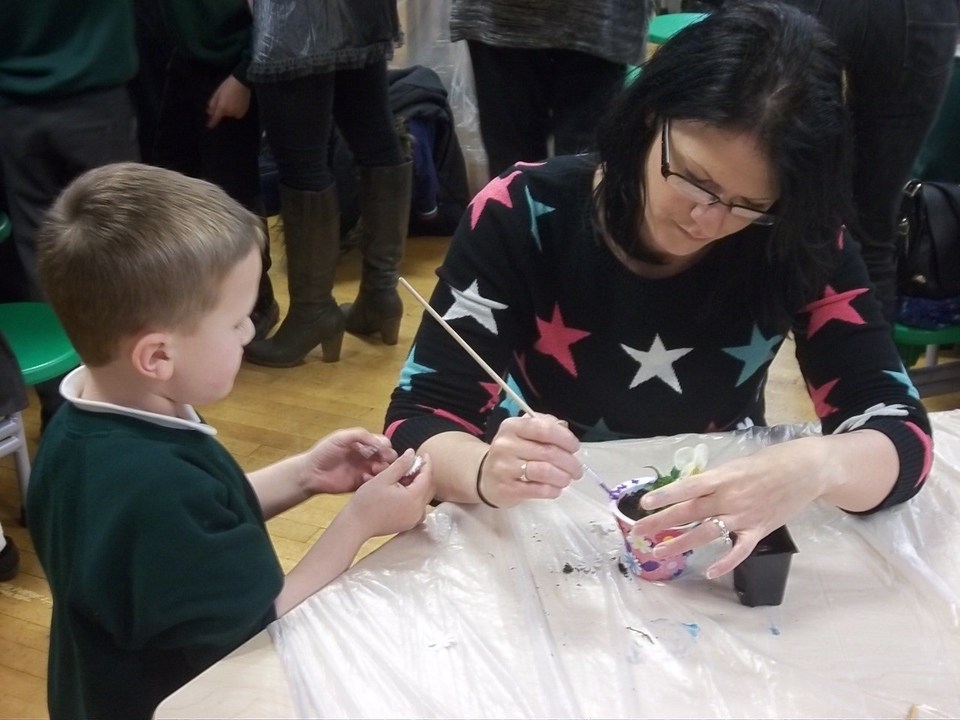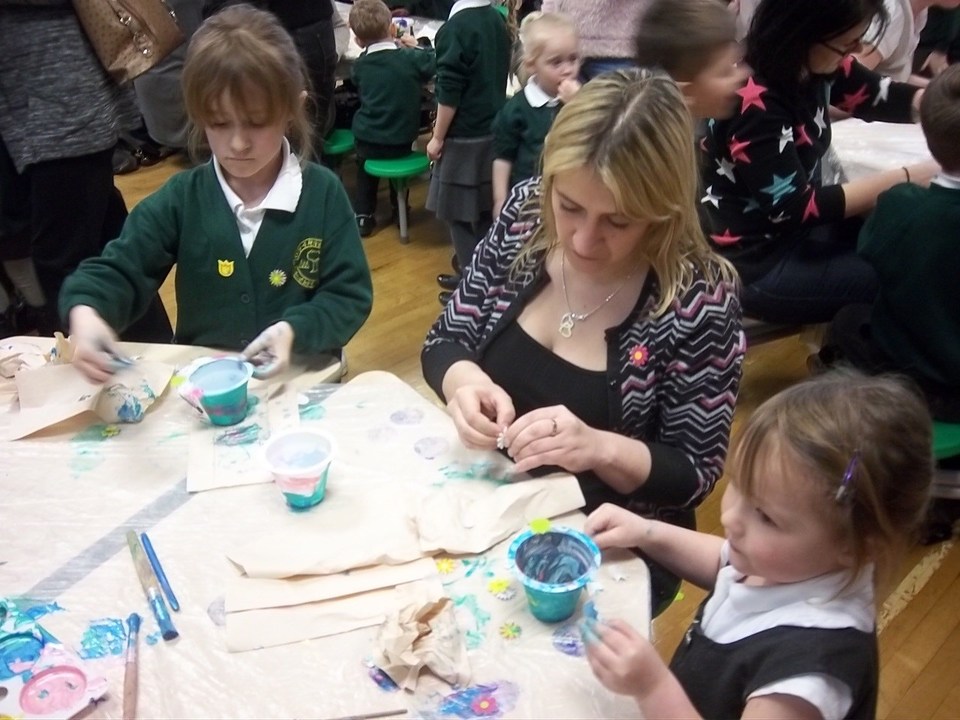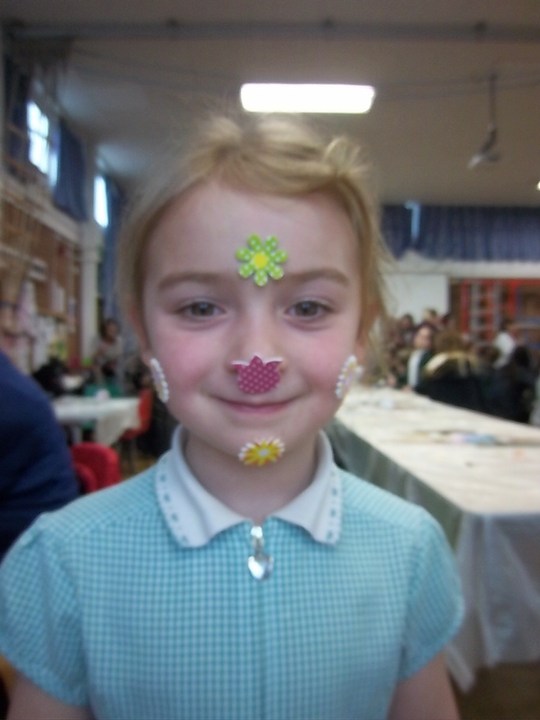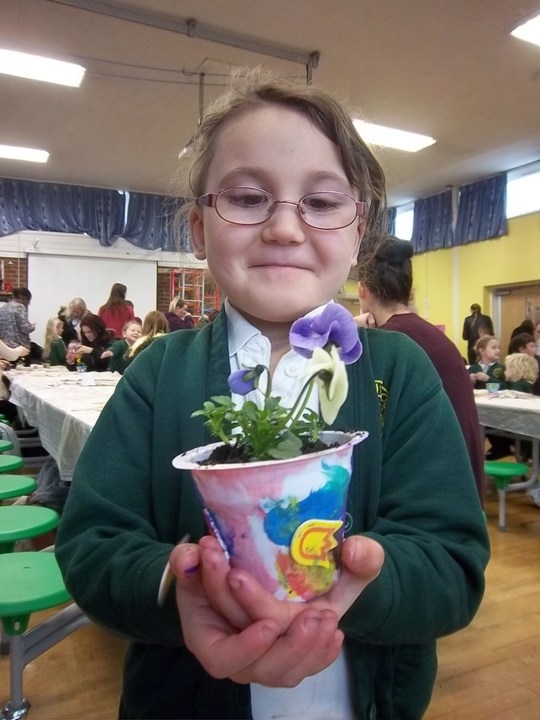 World Book Day 2015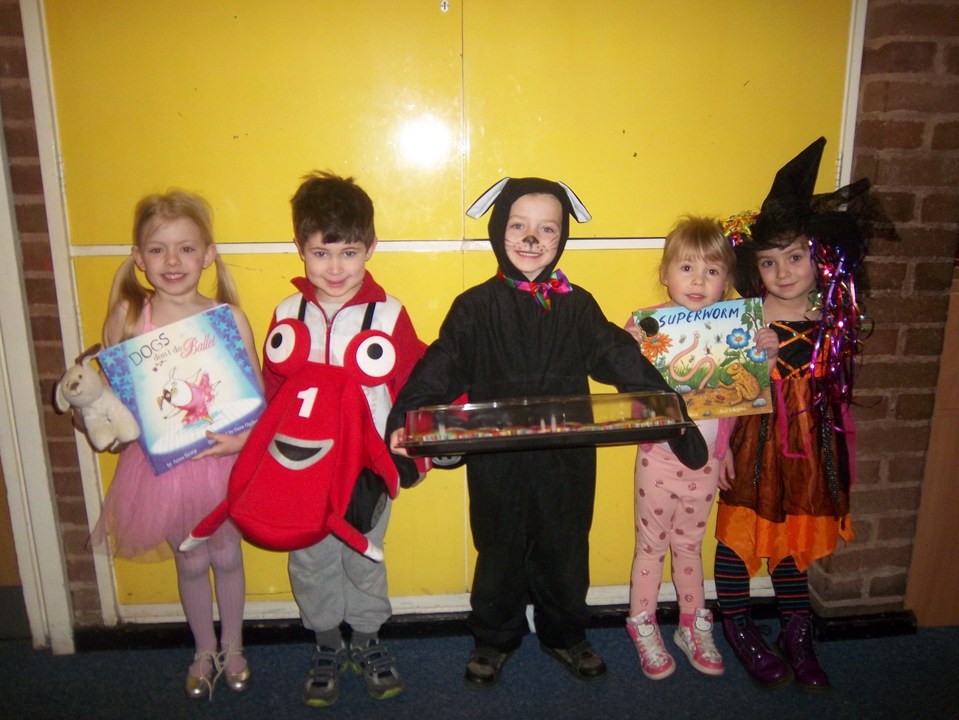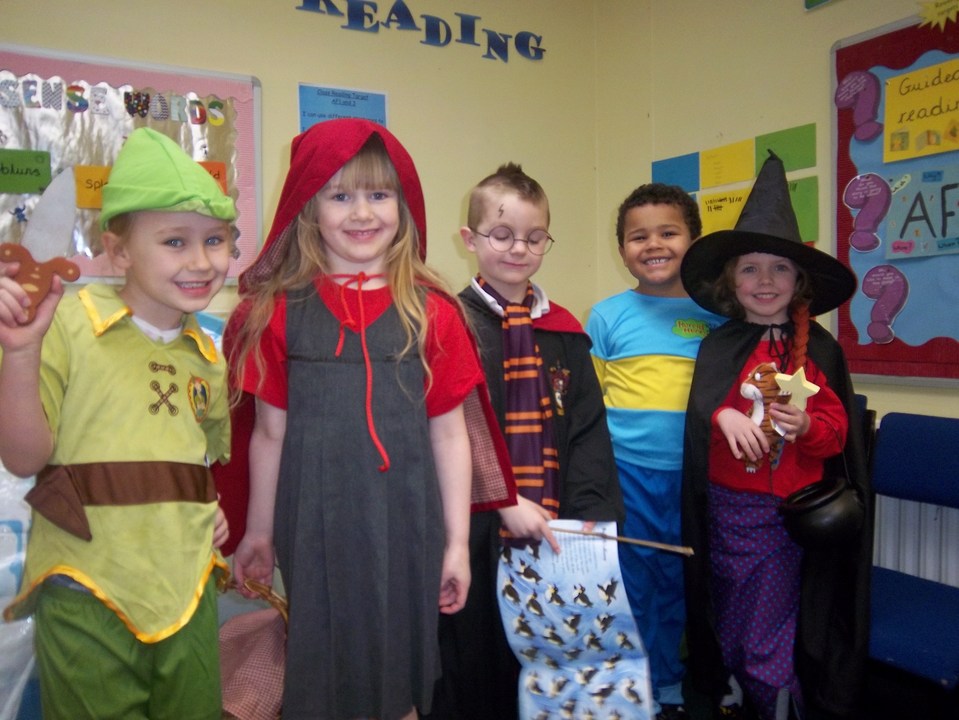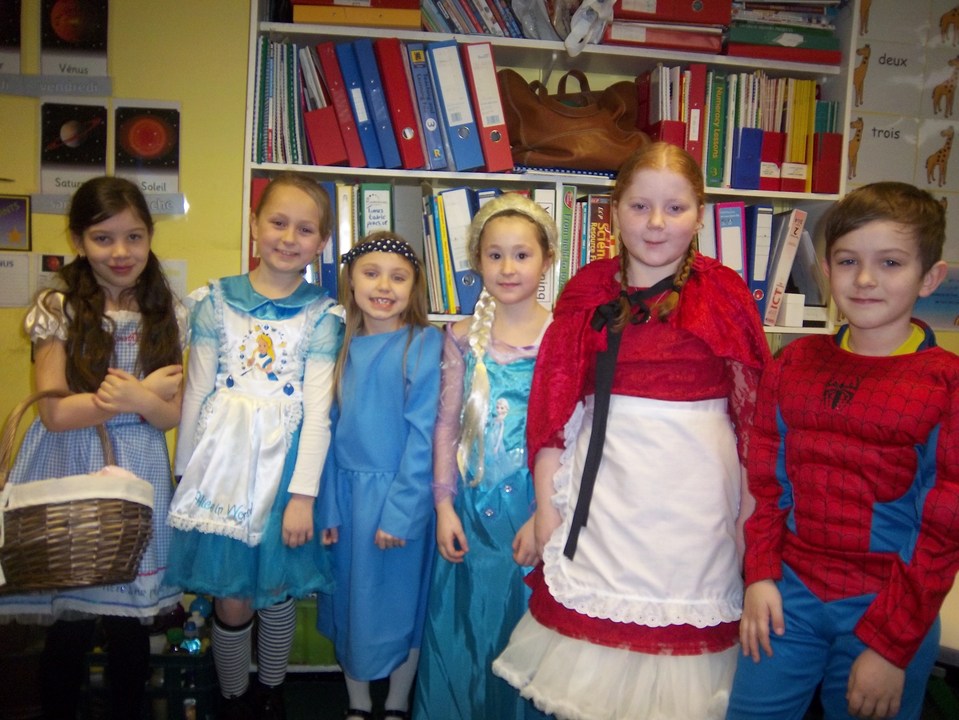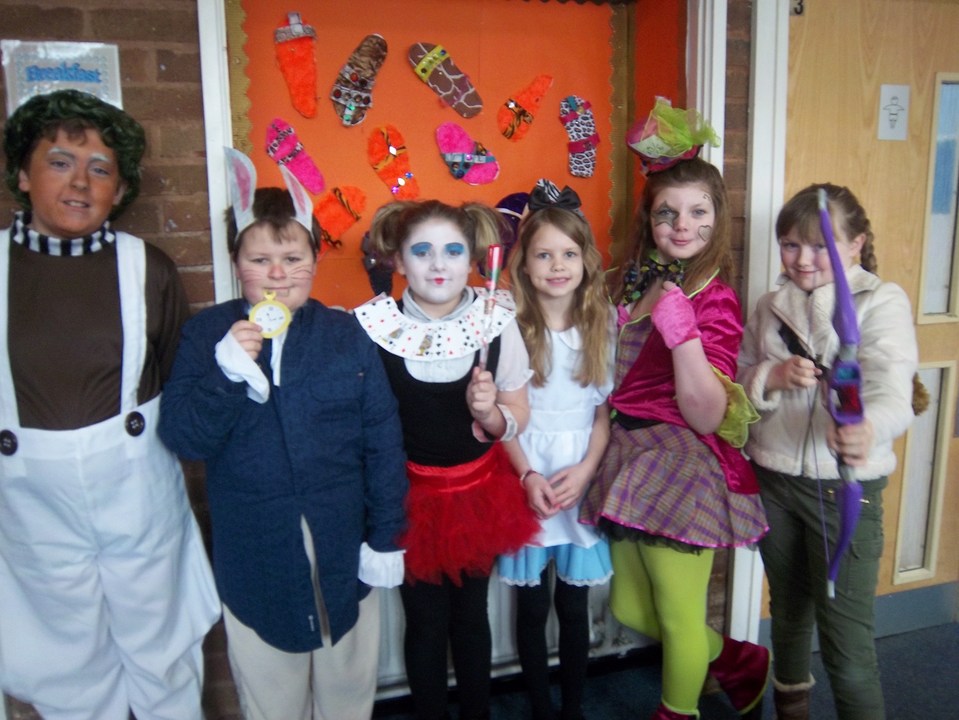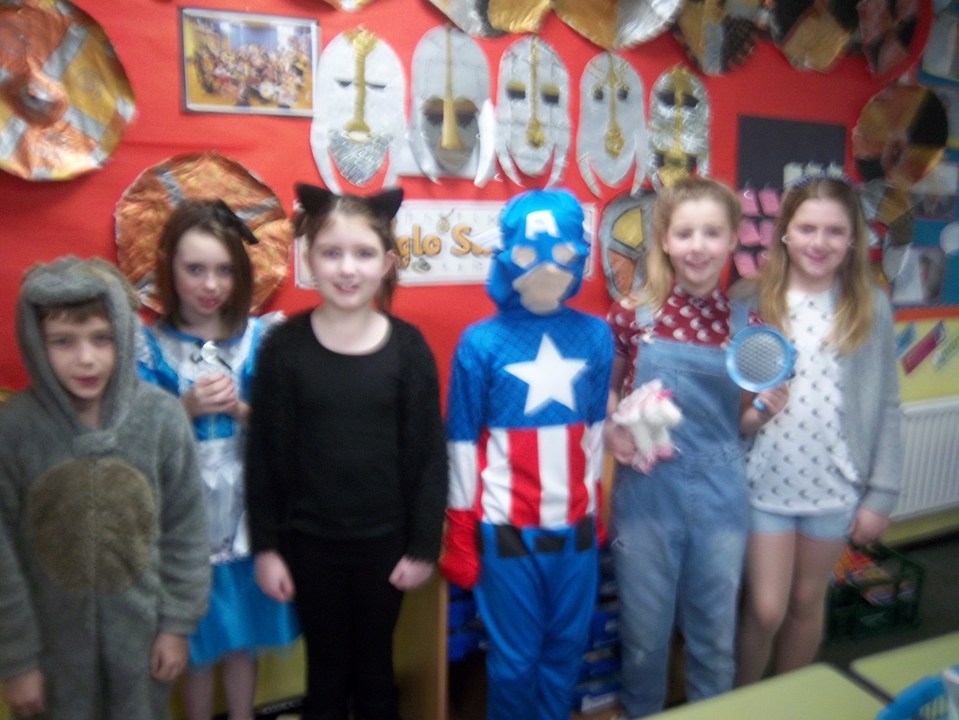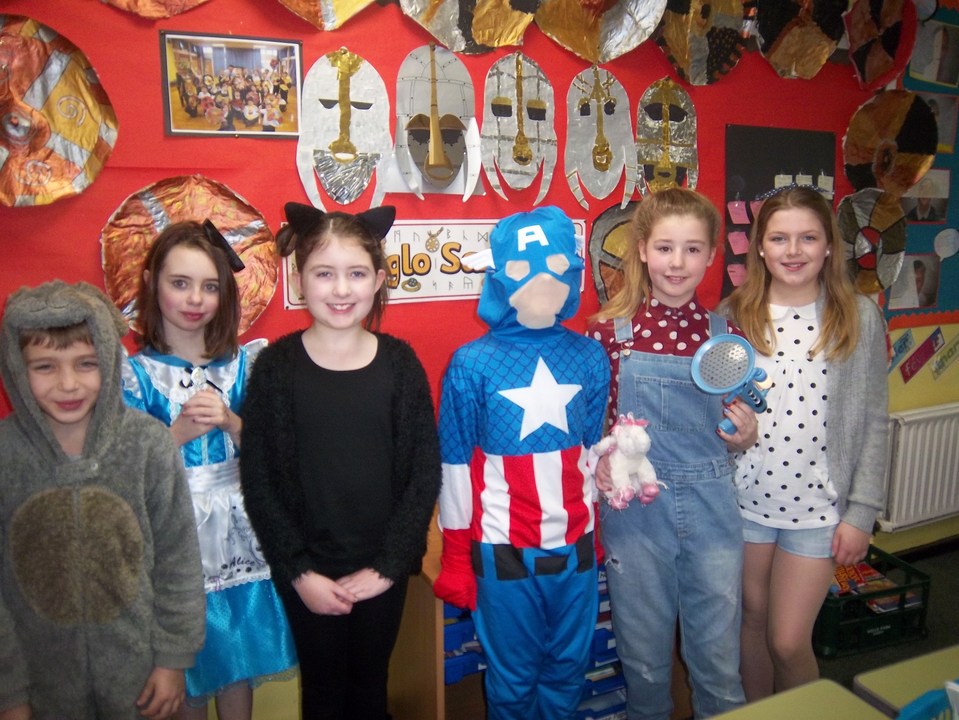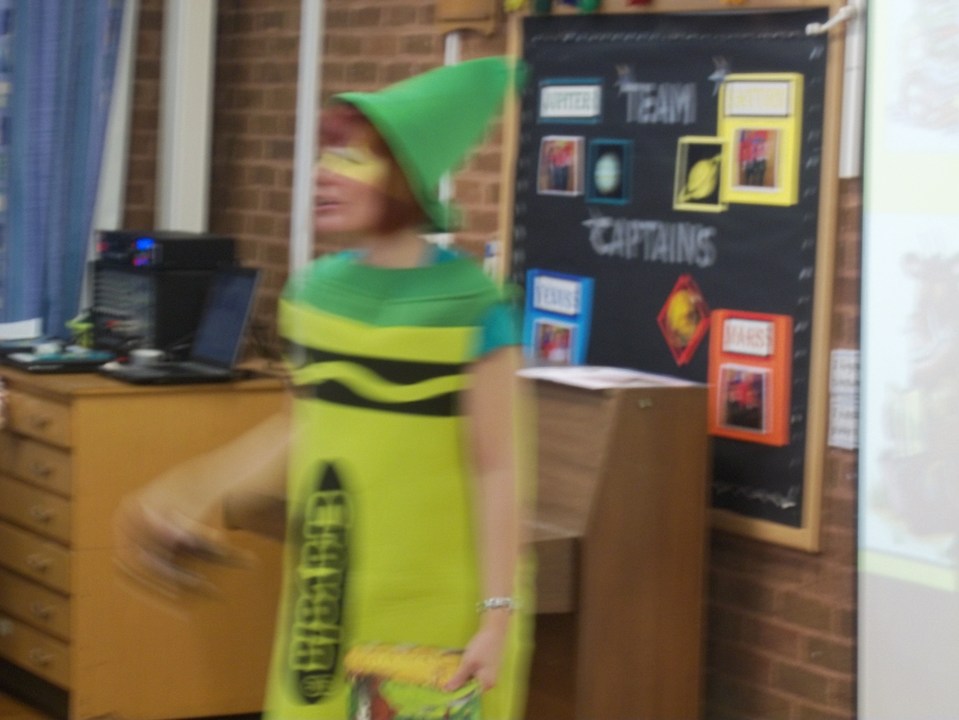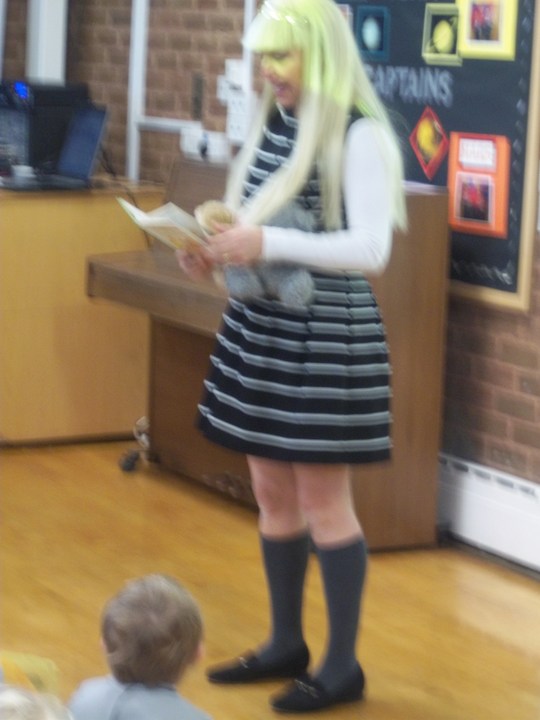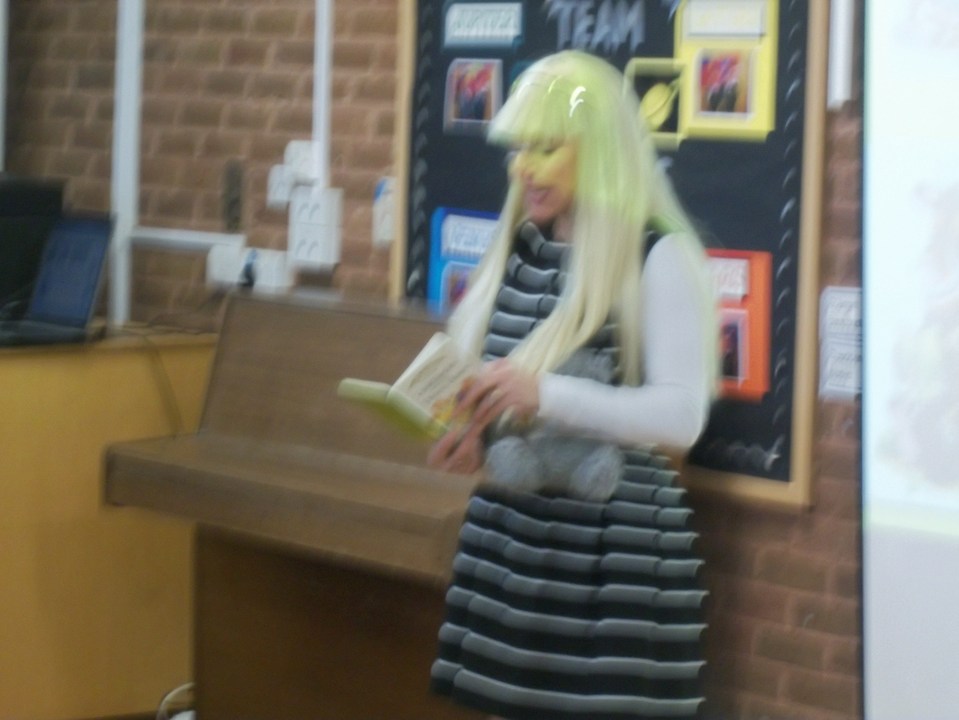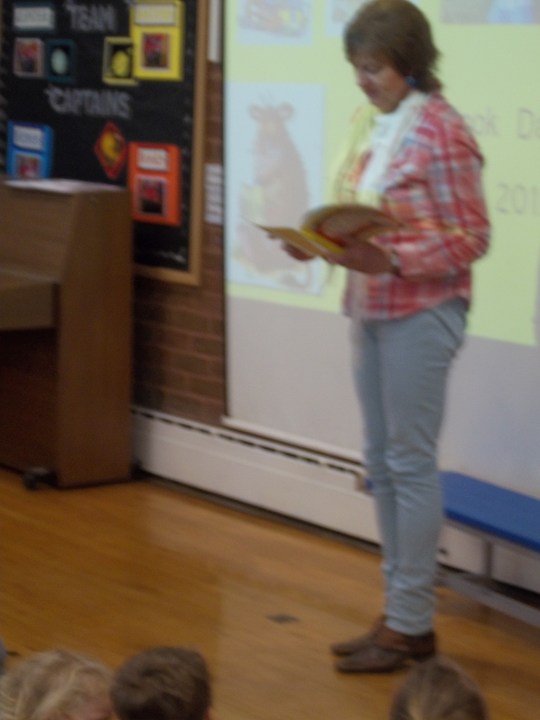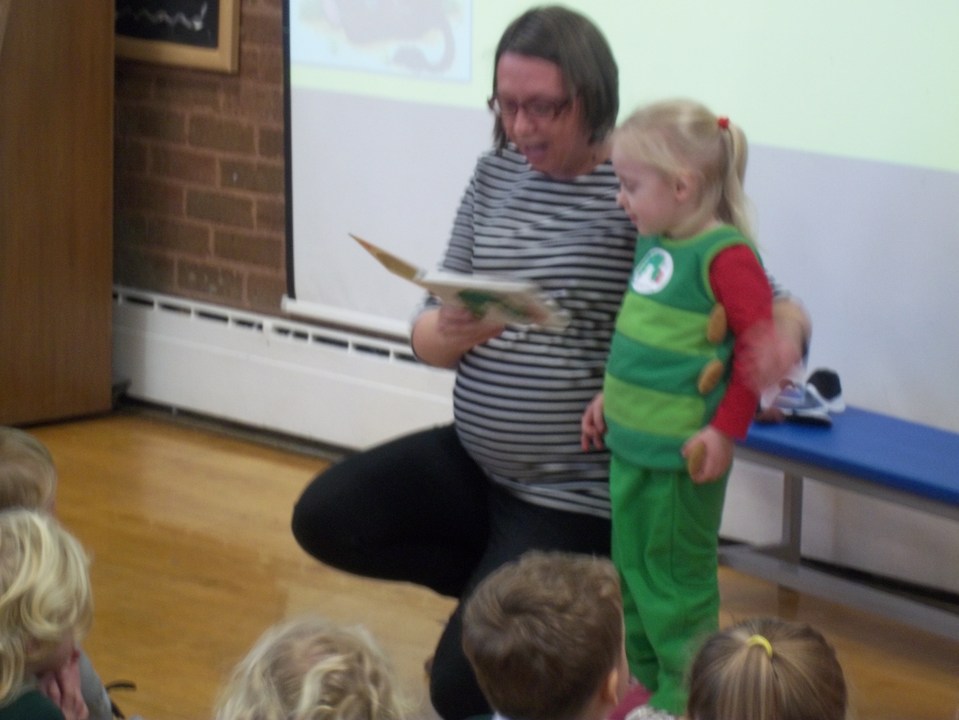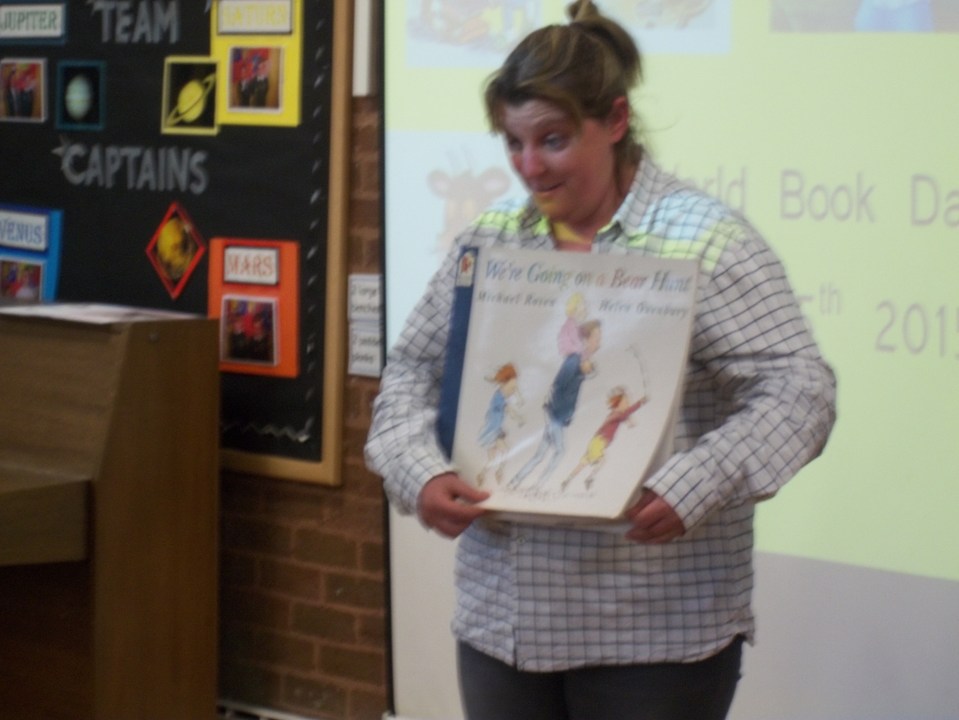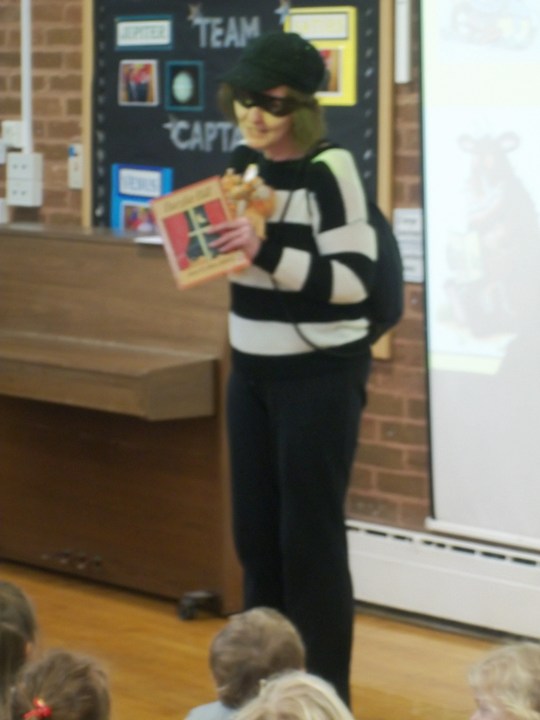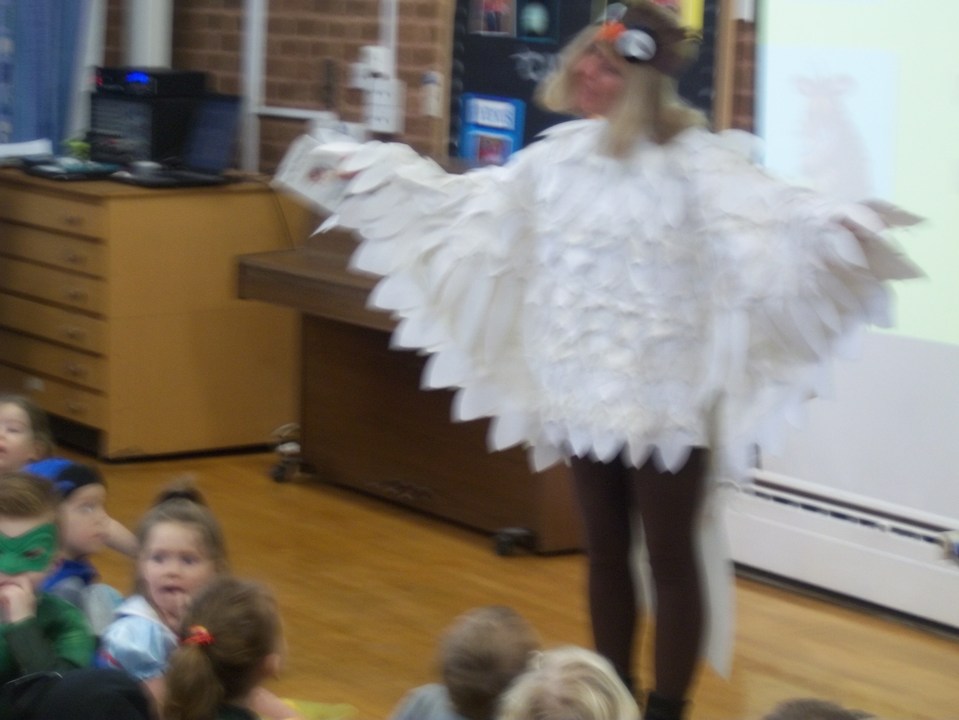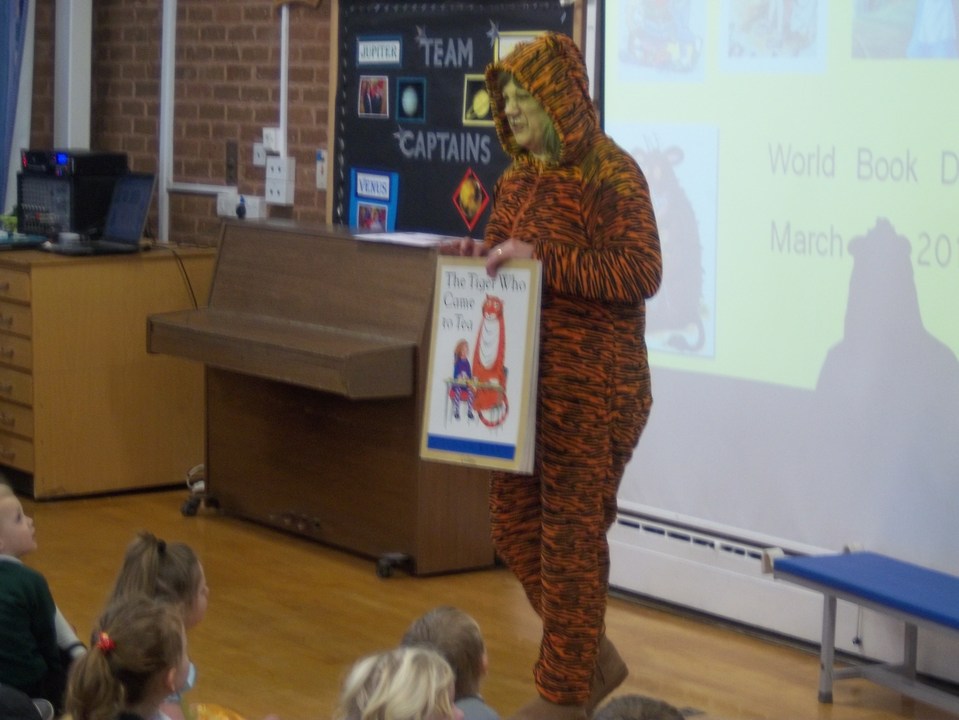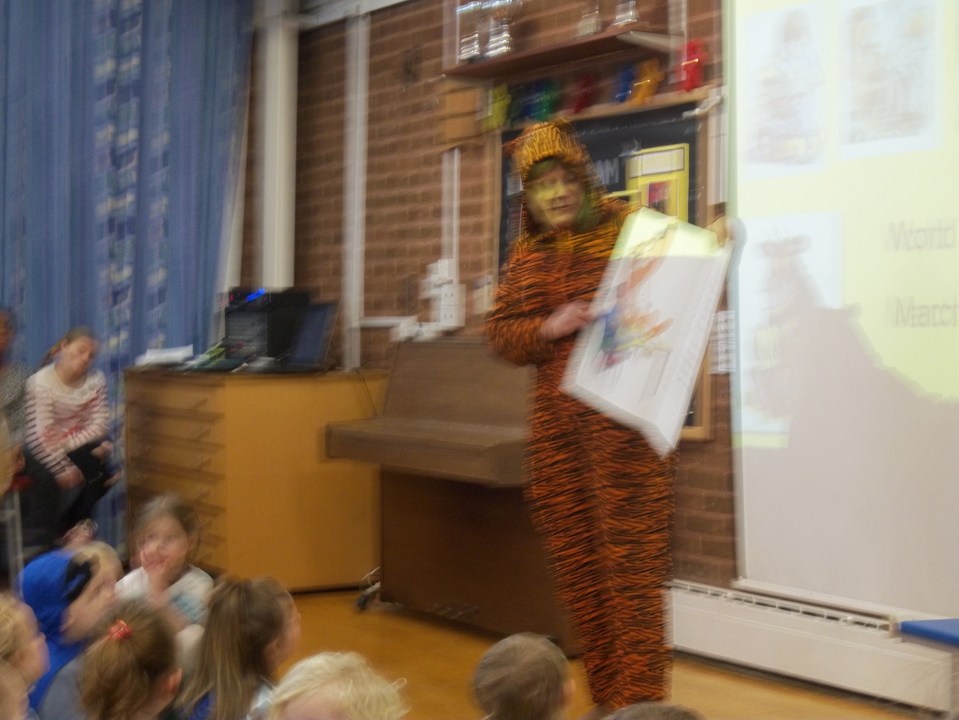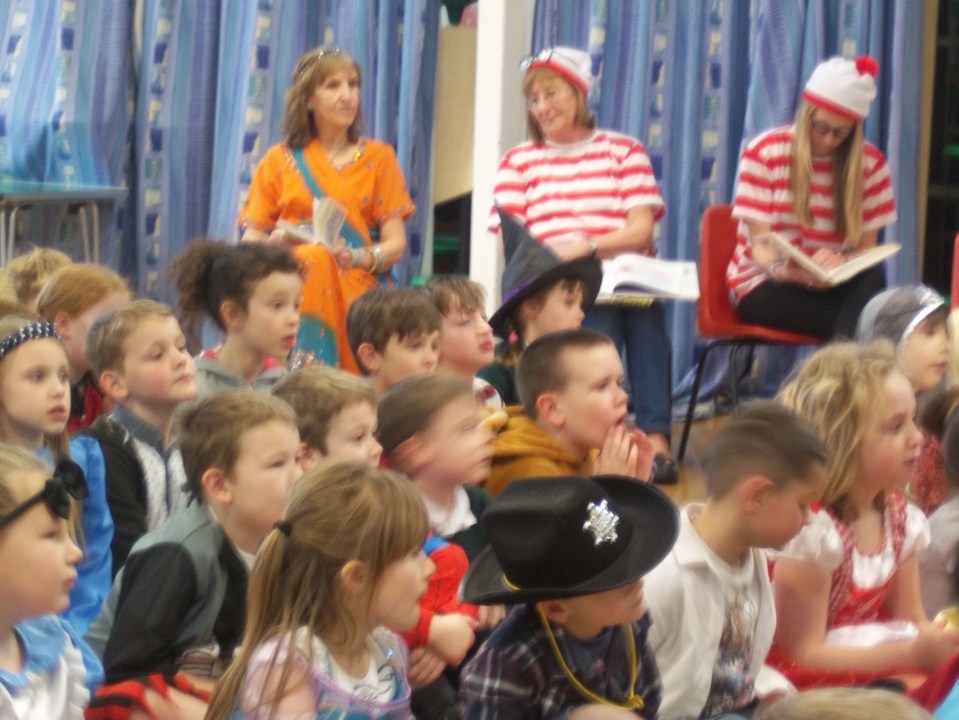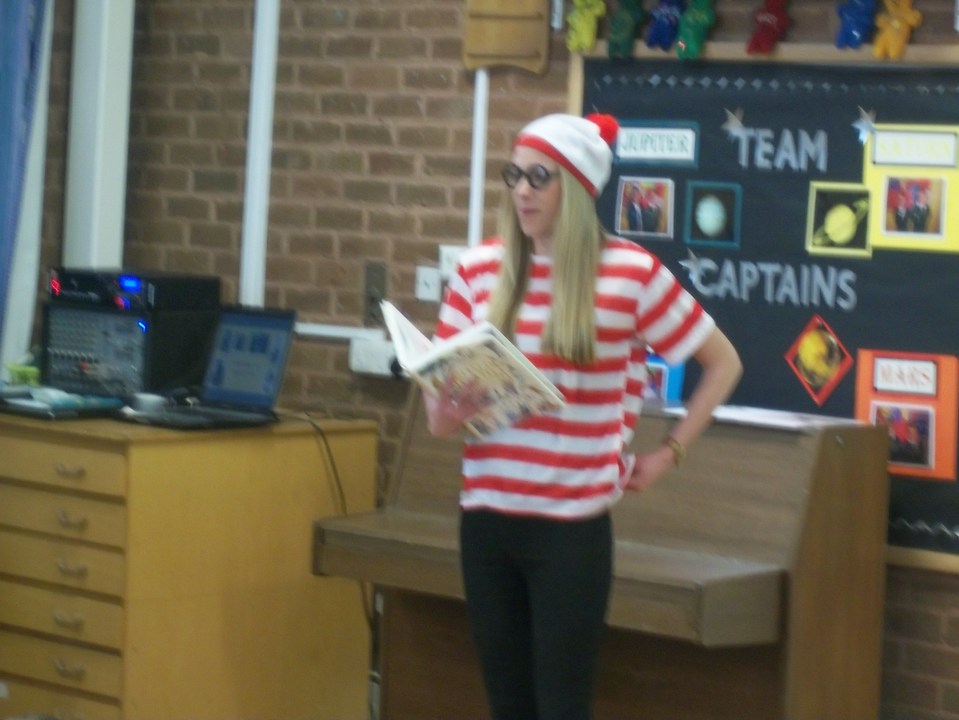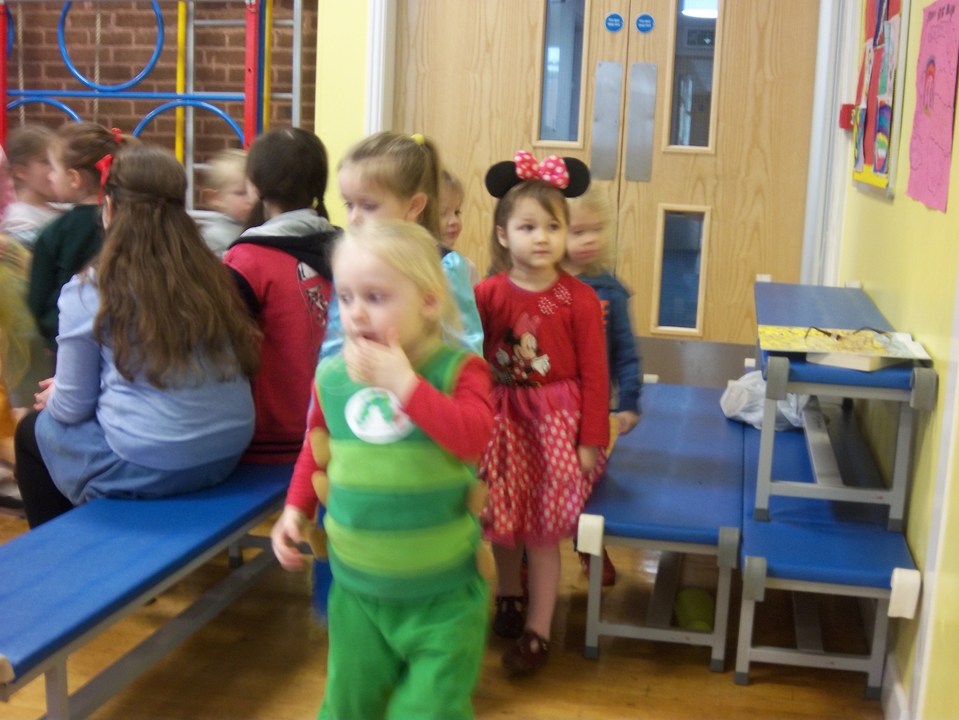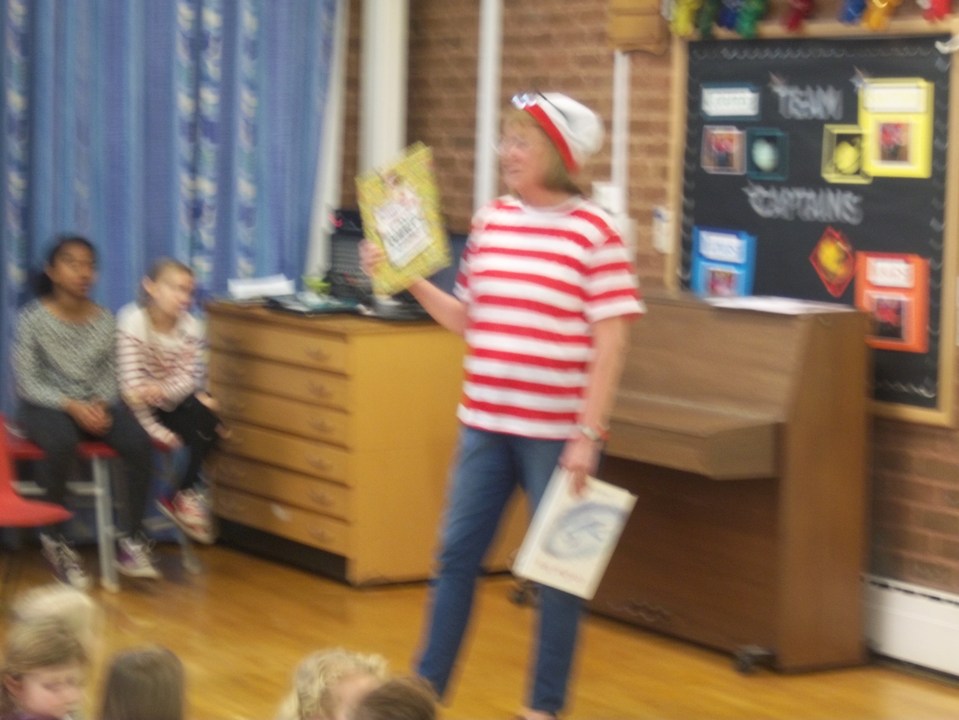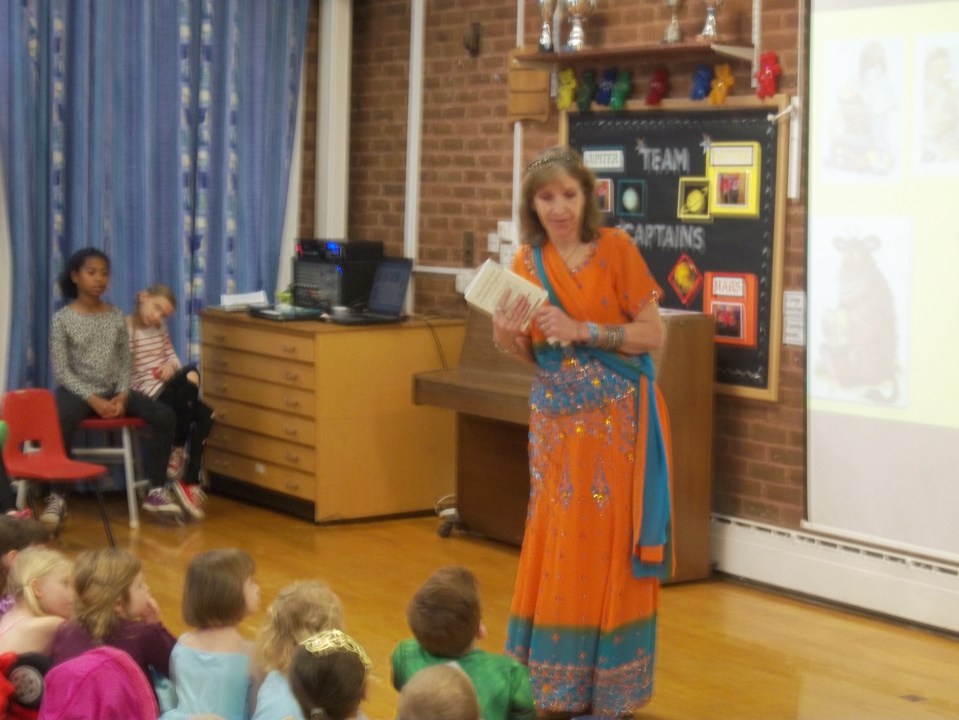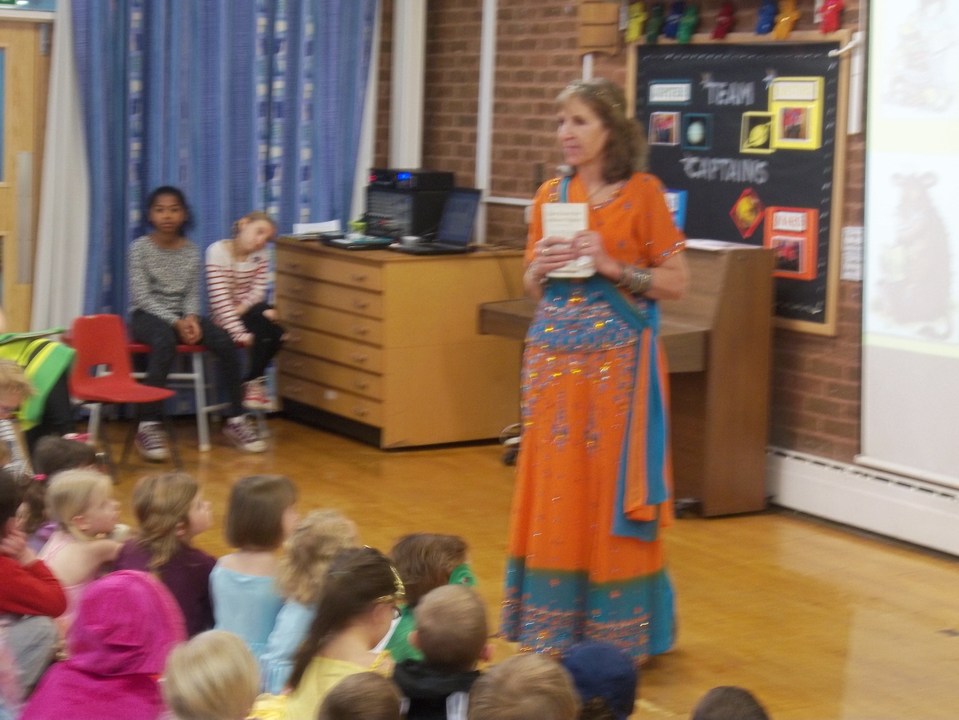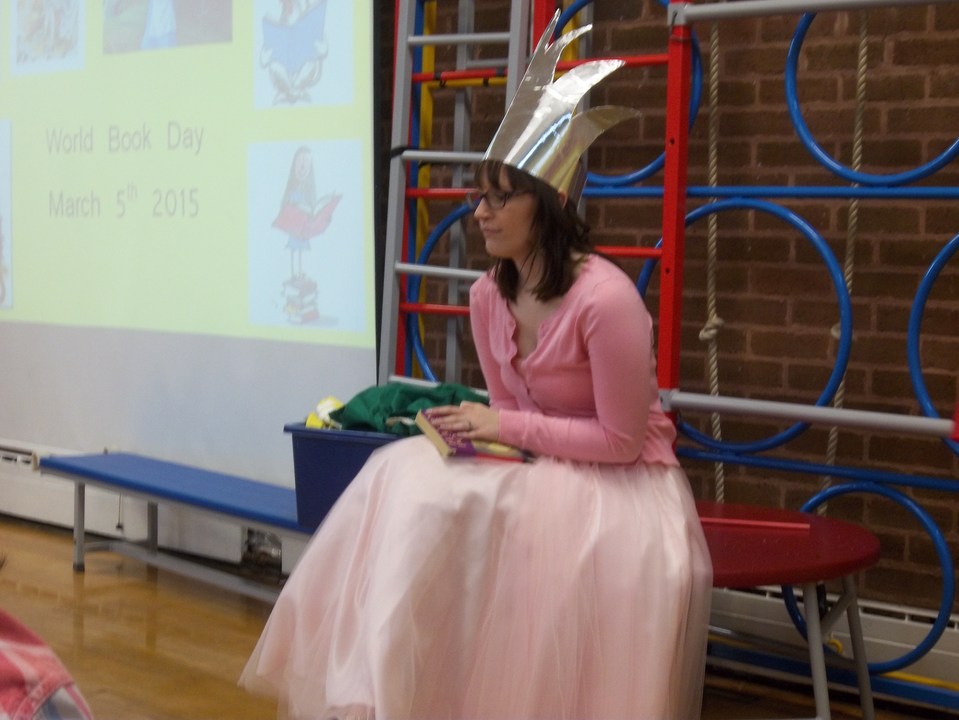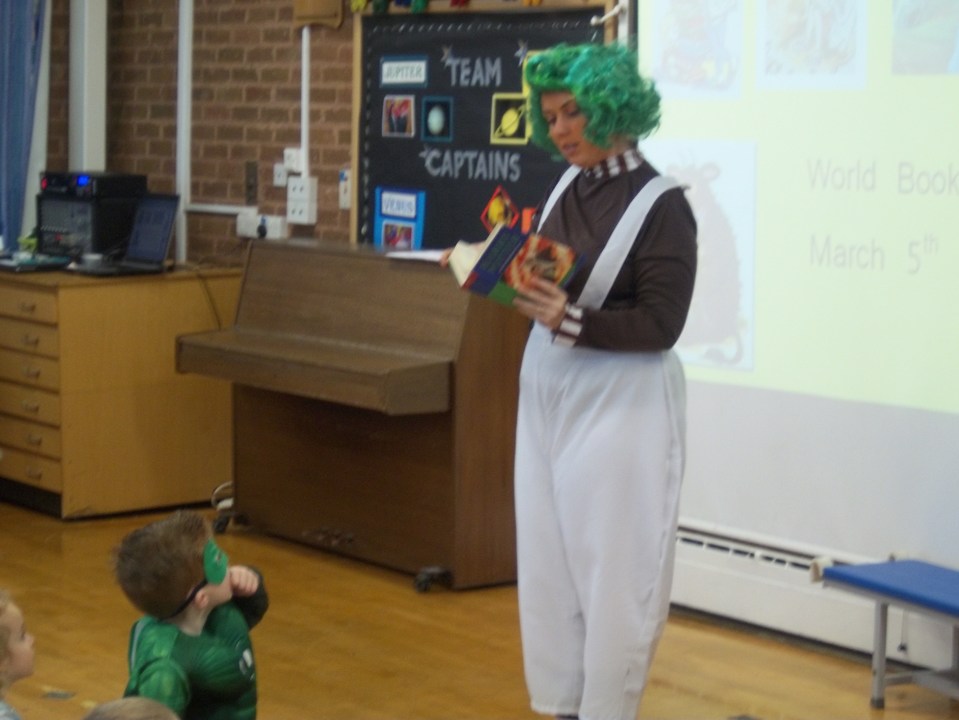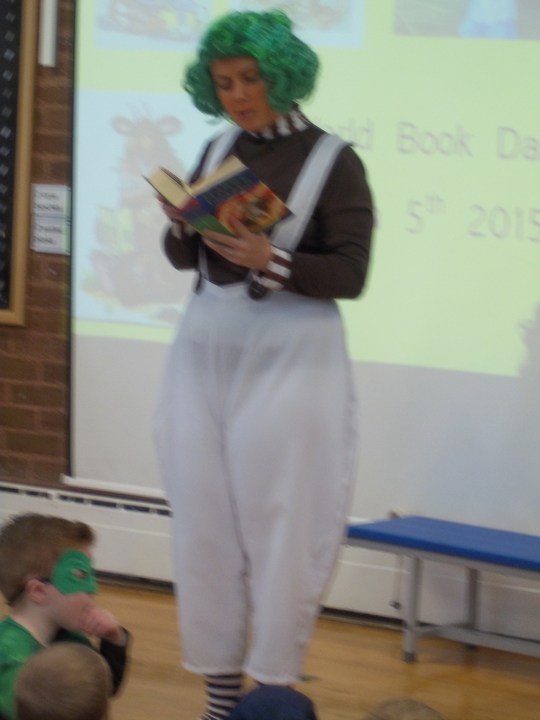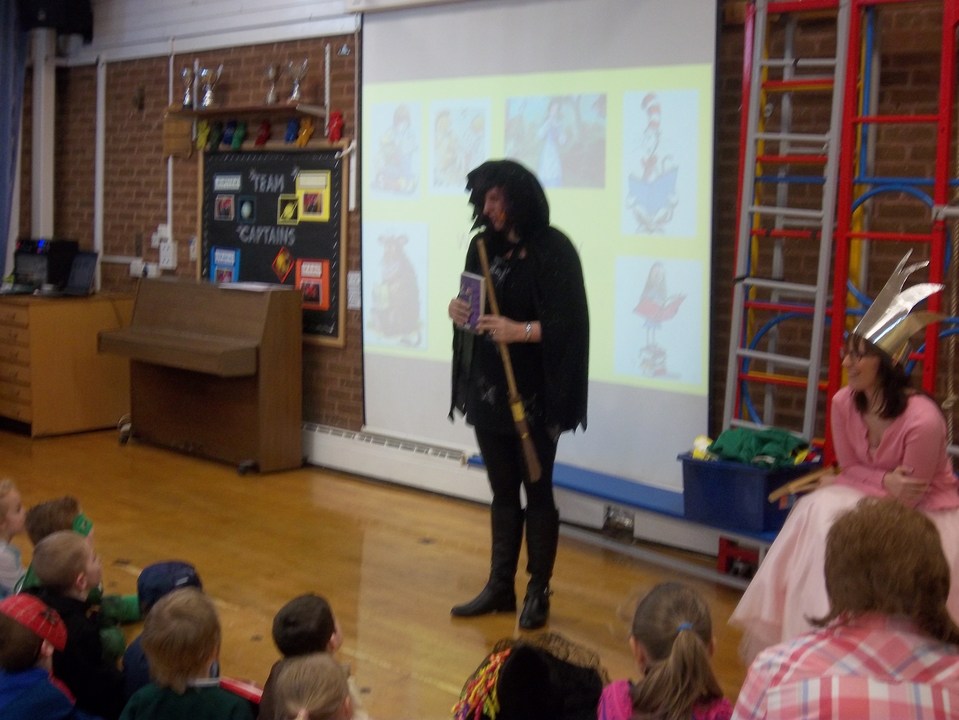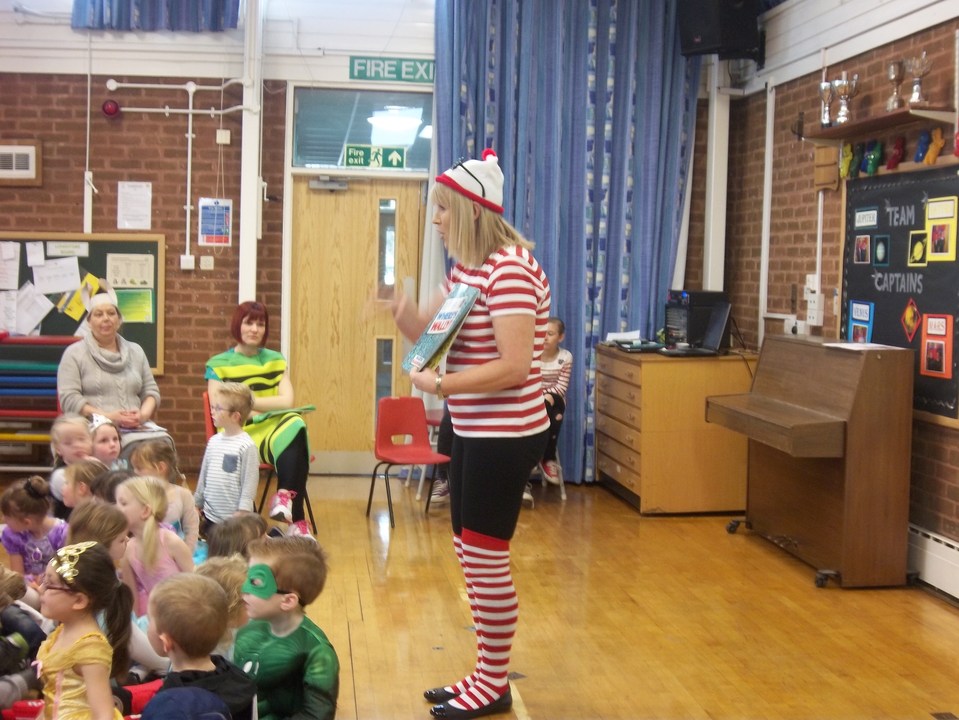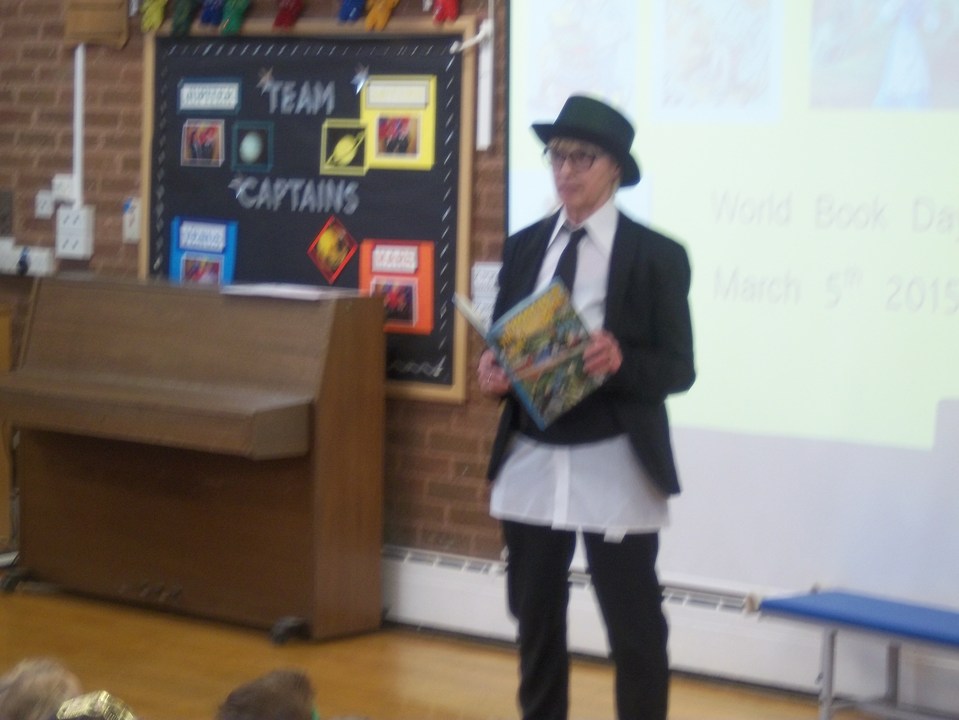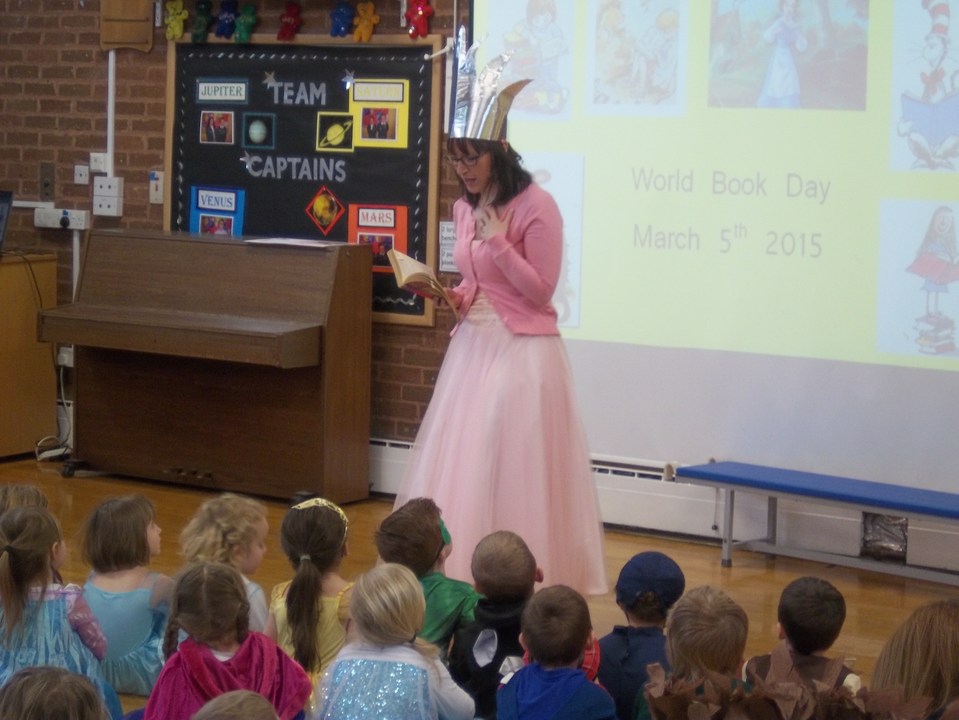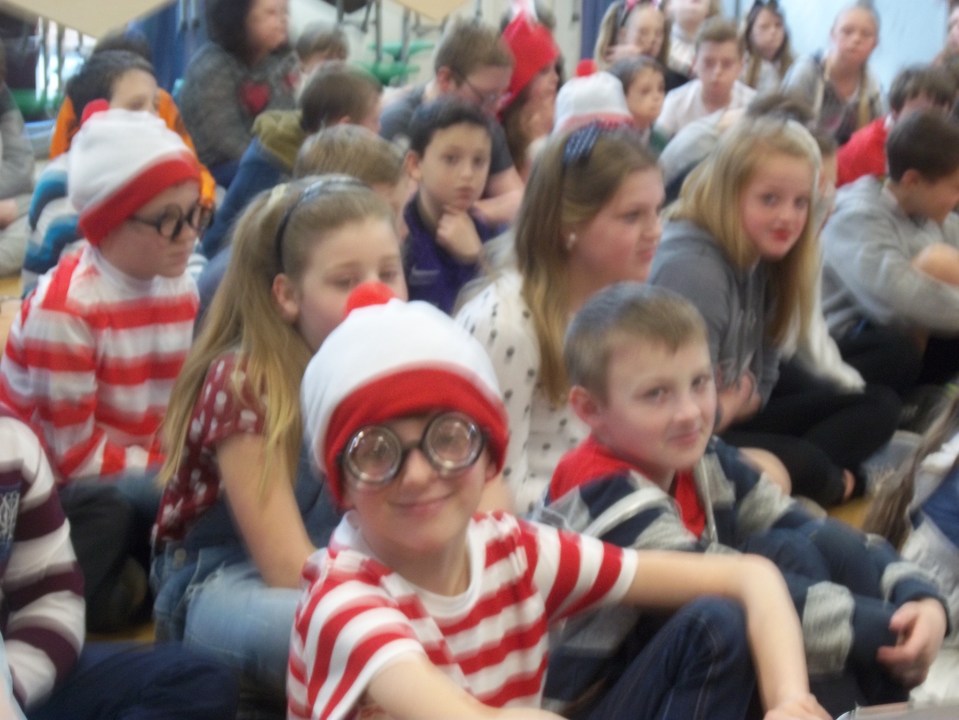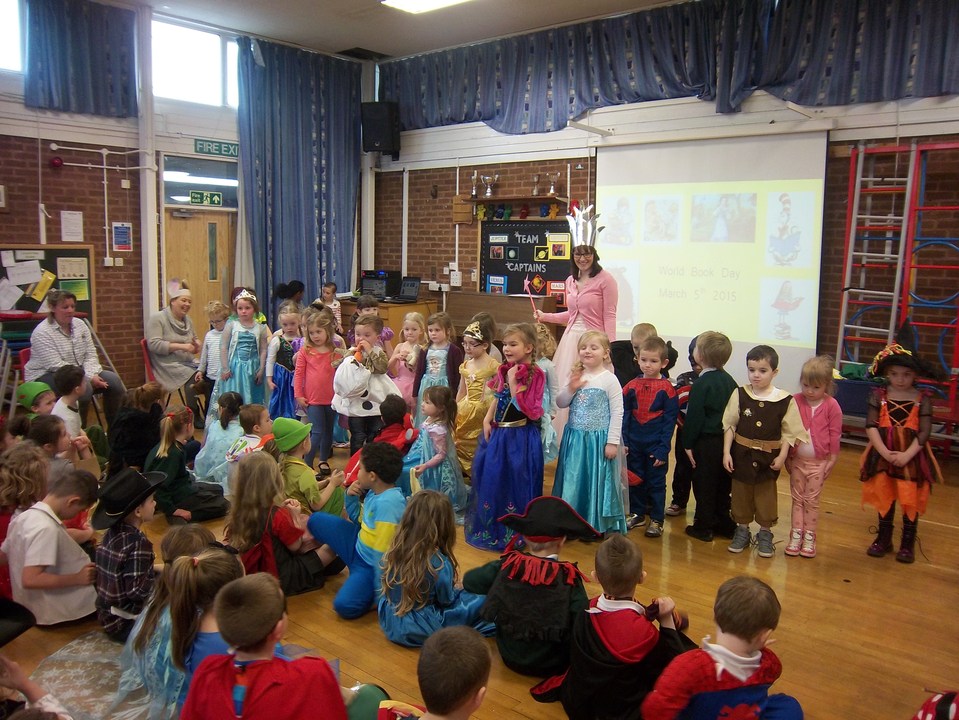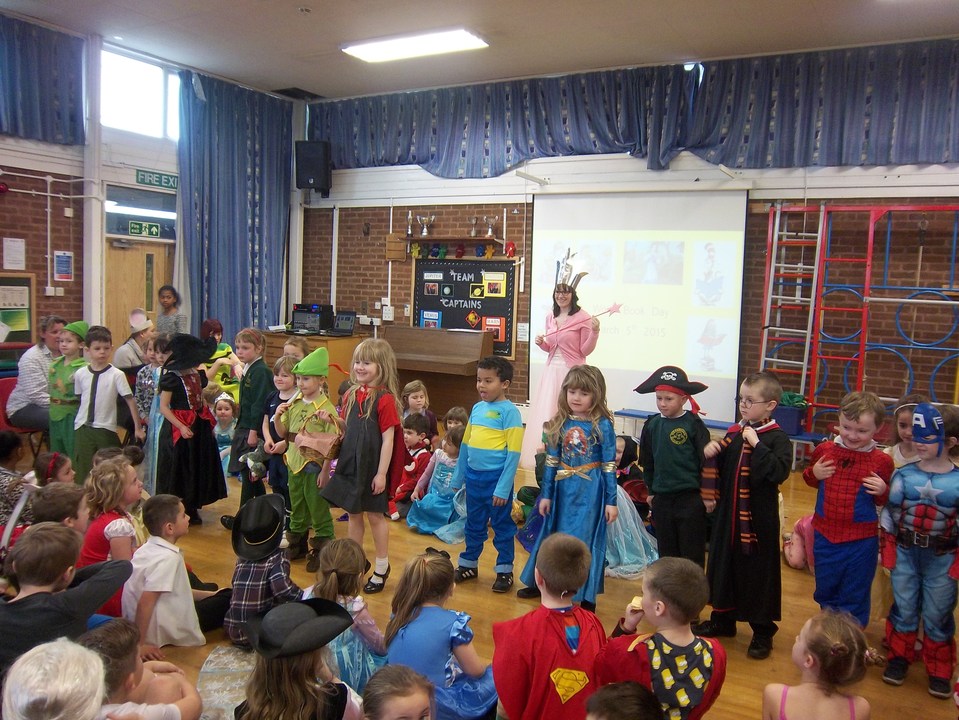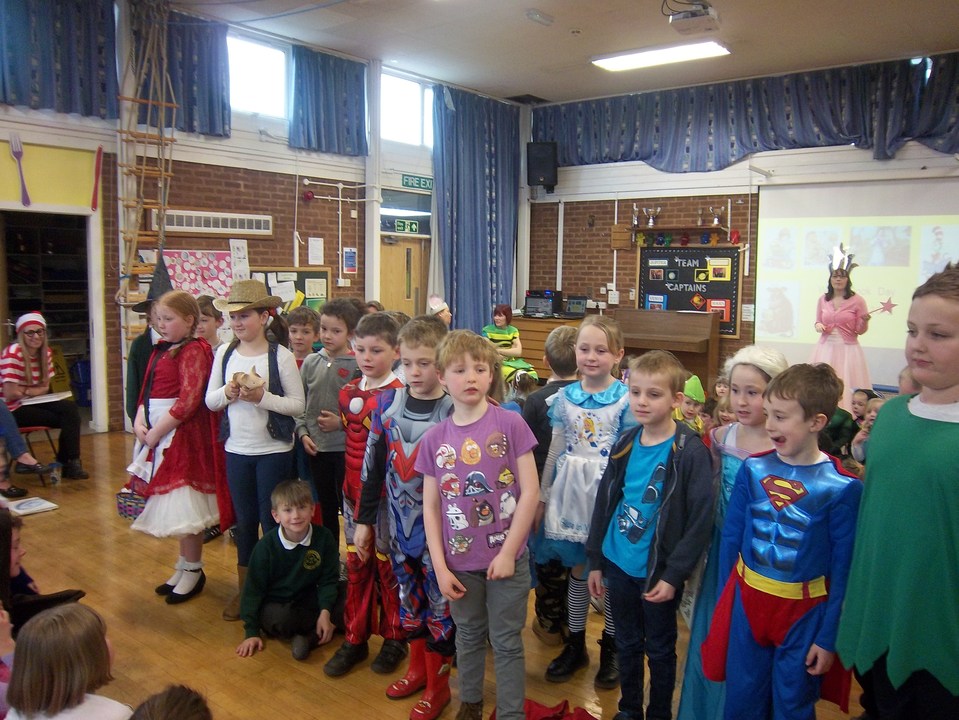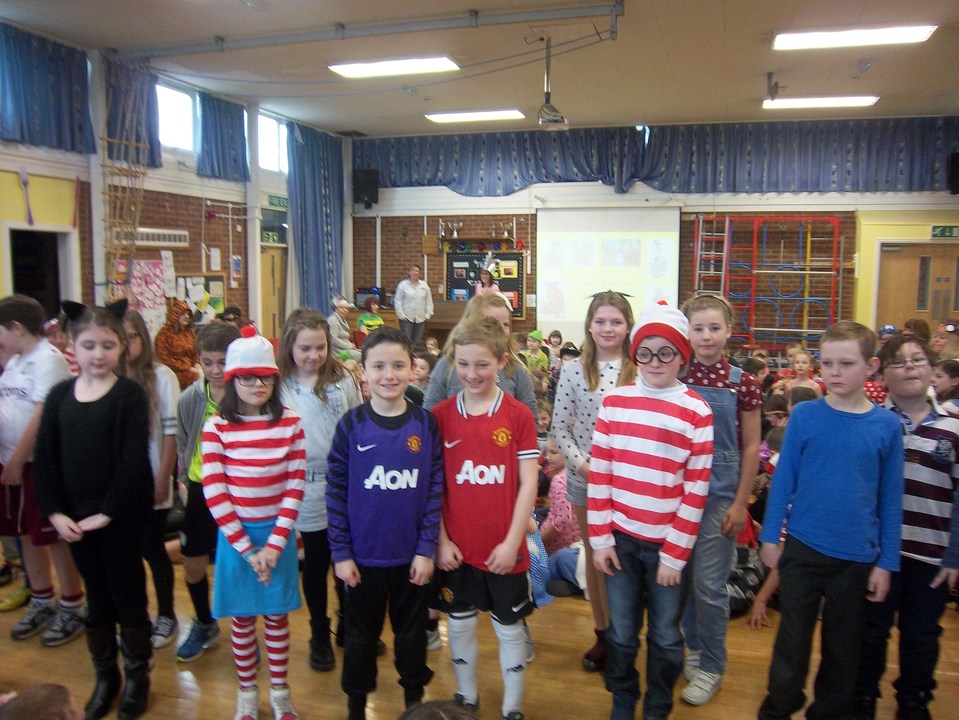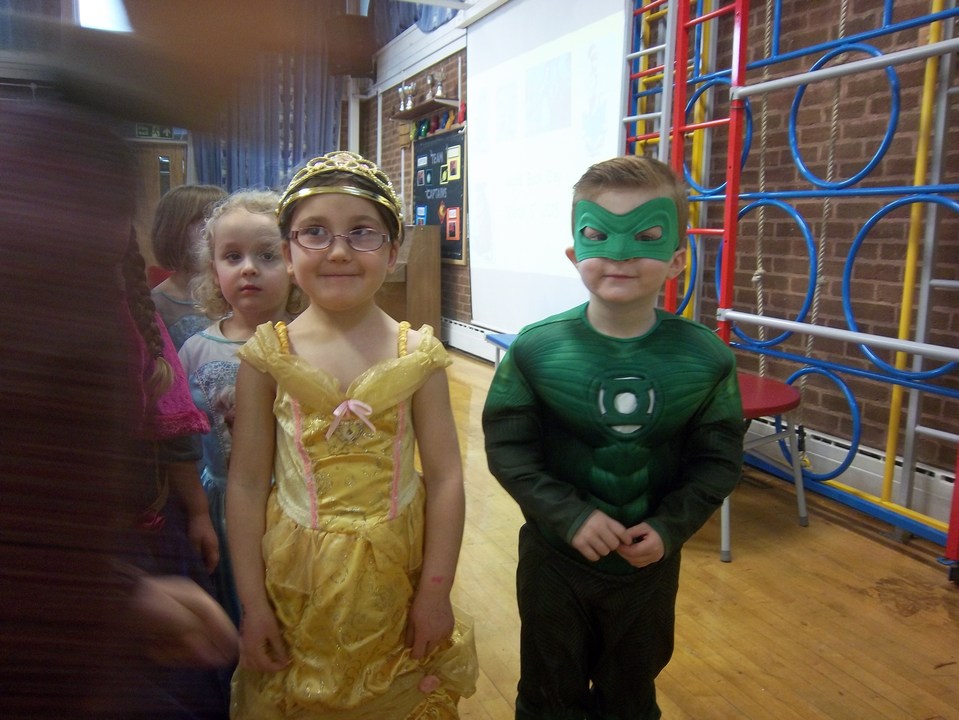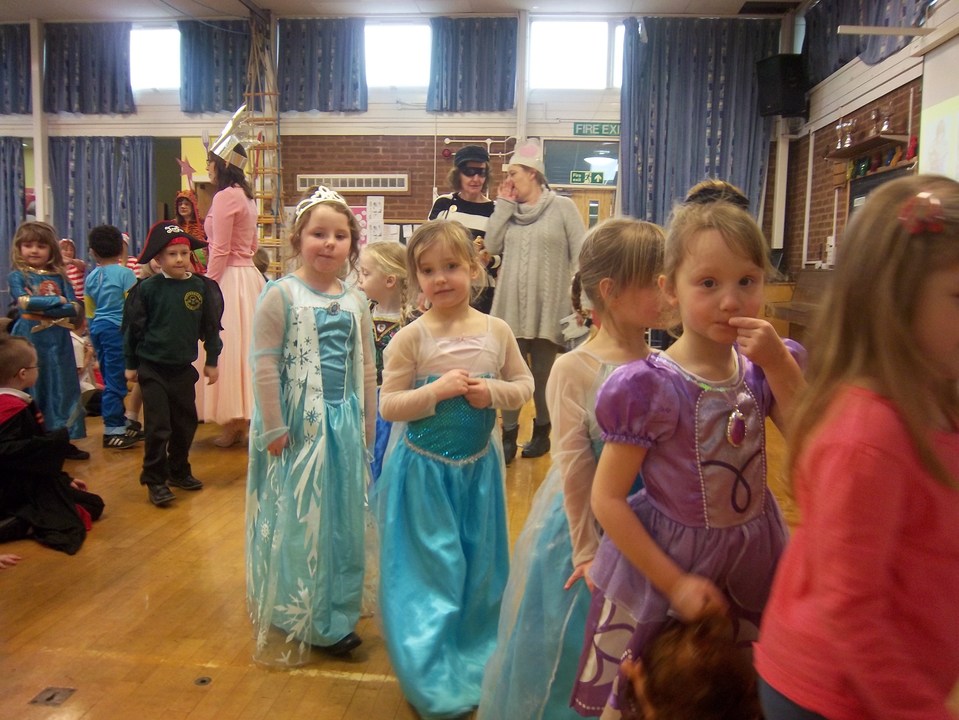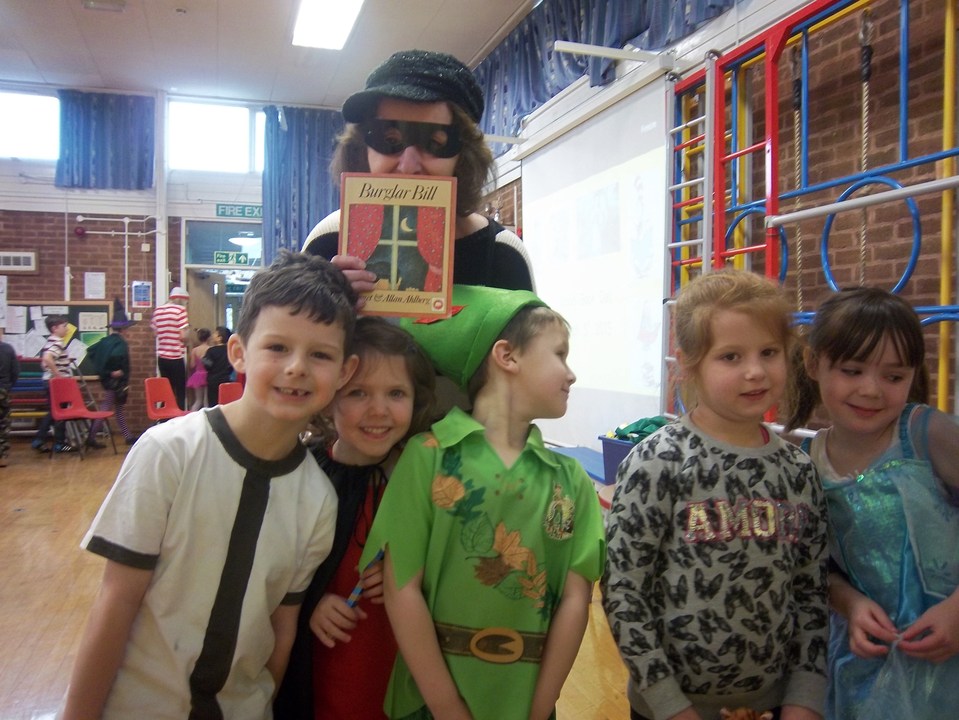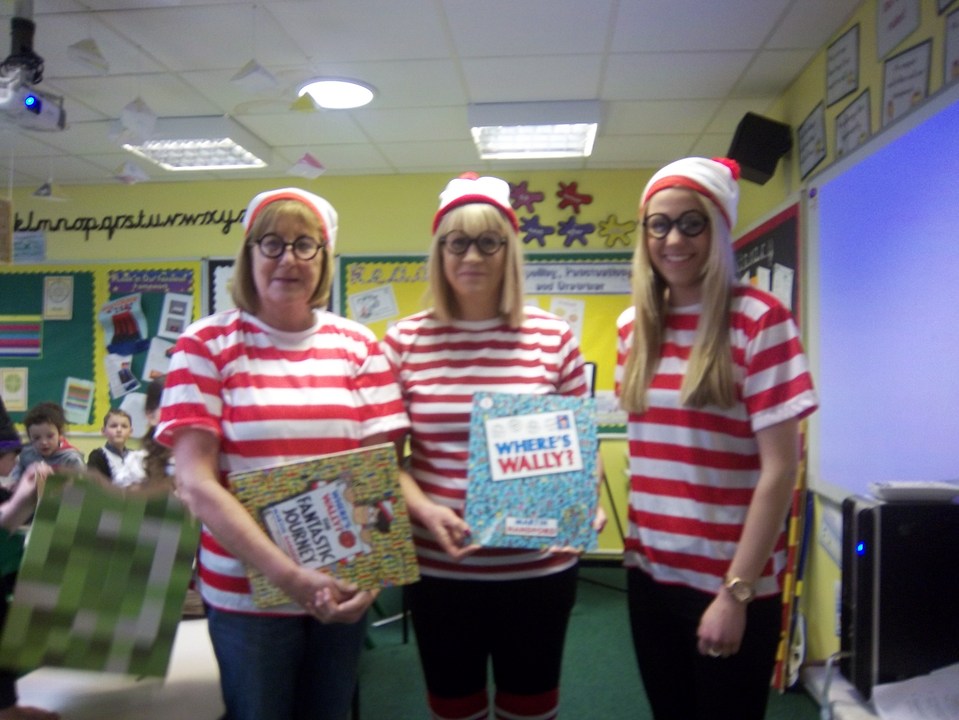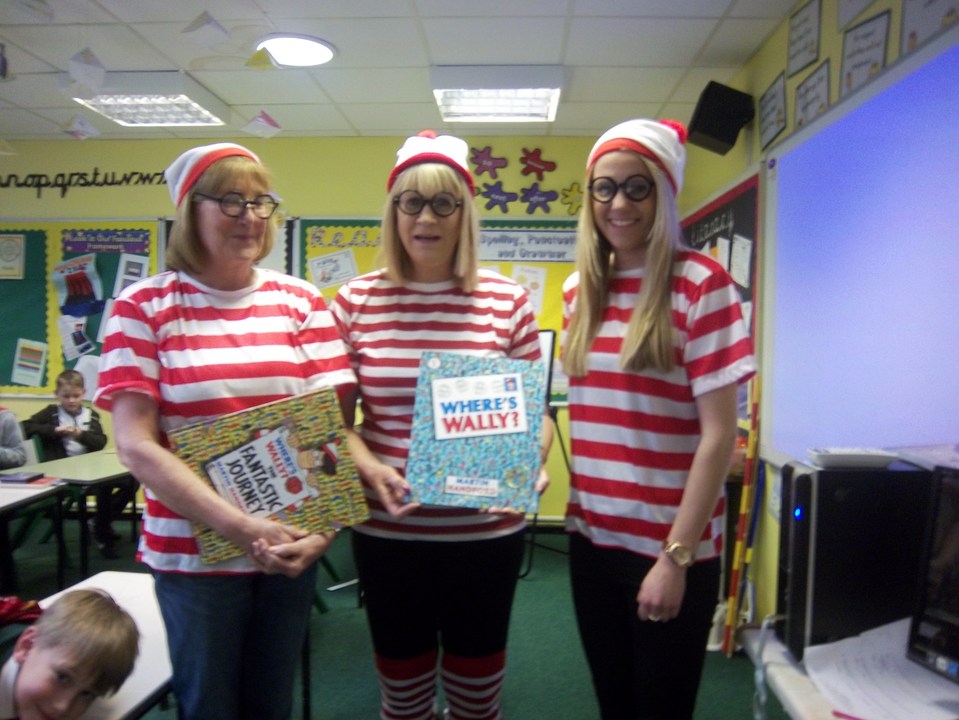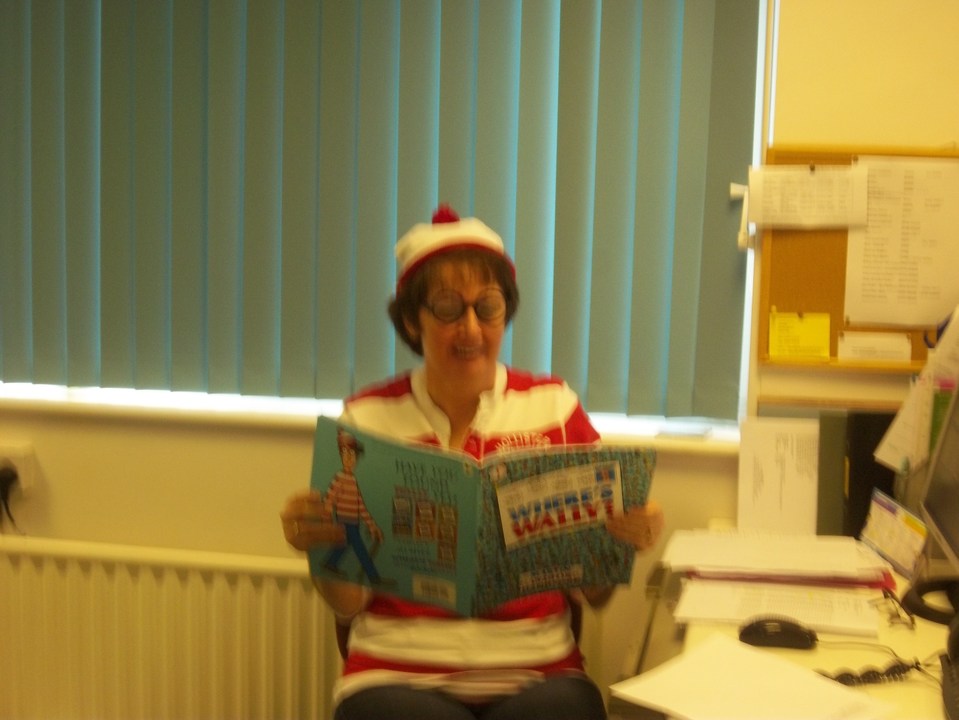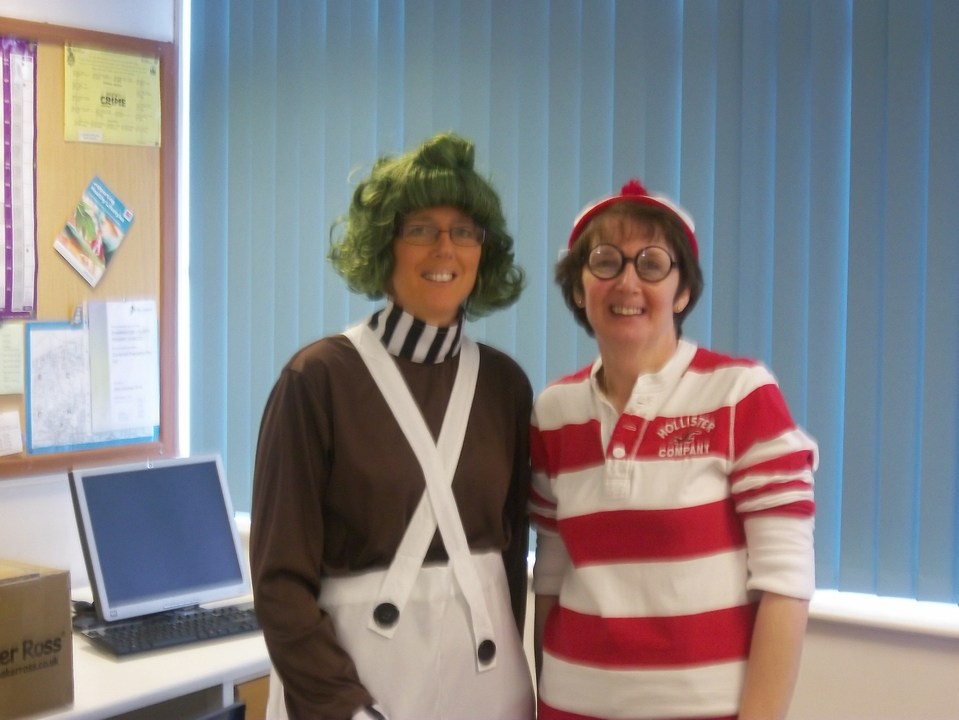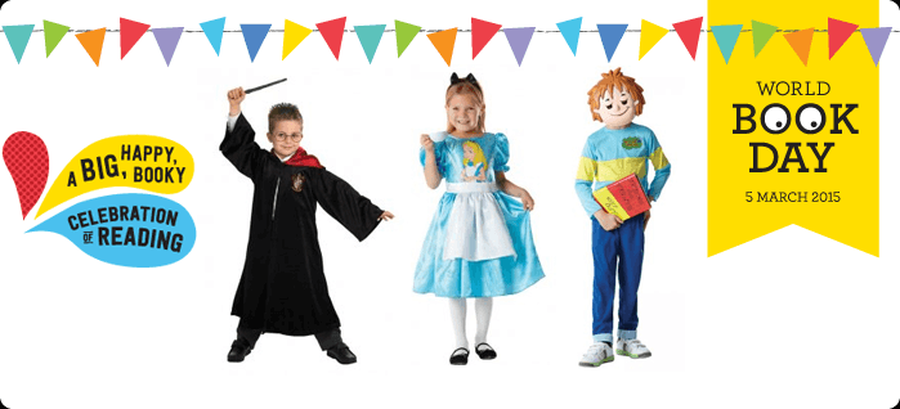 Charnwood's Got Talent March 2015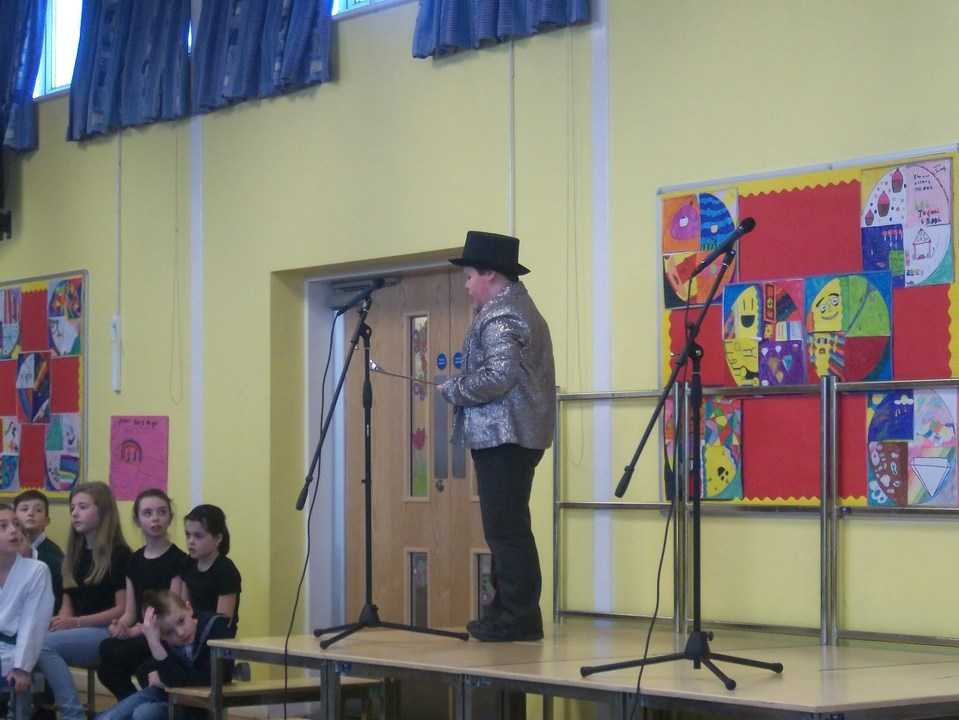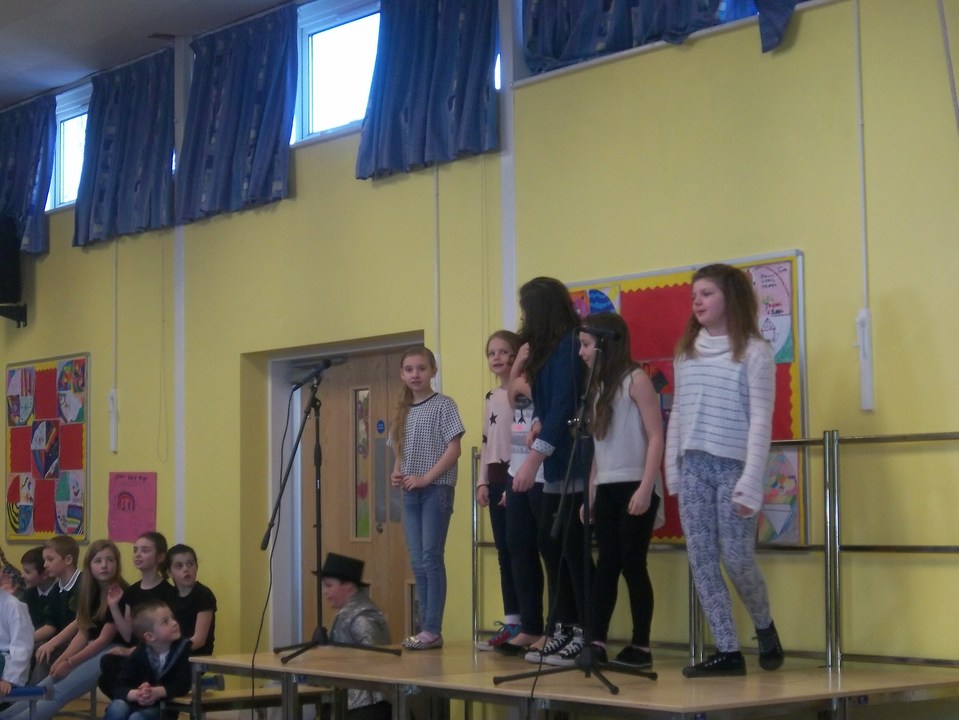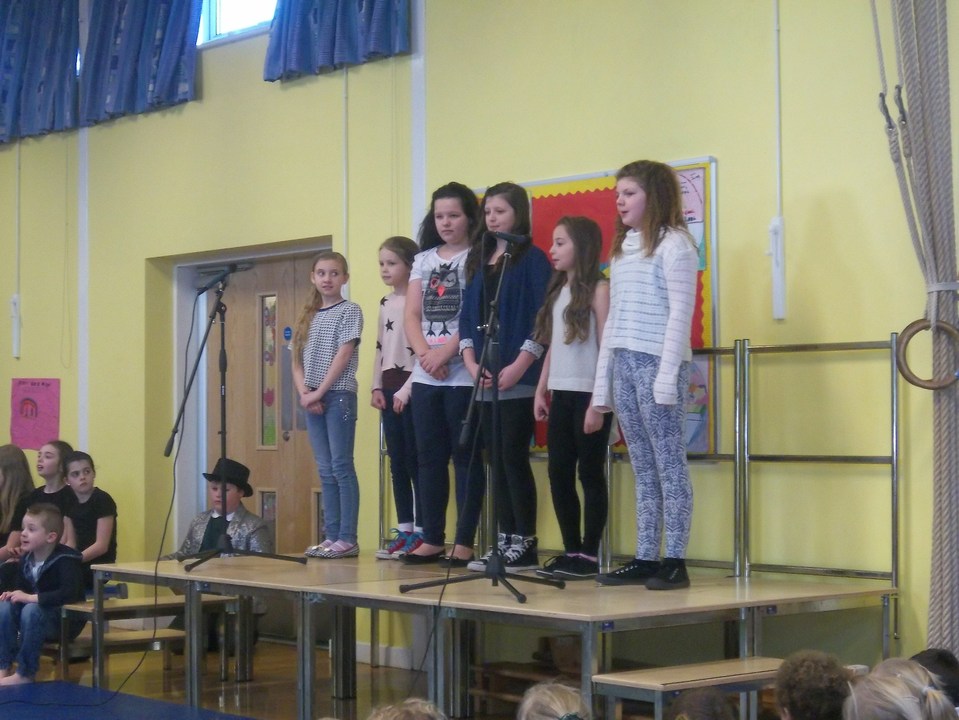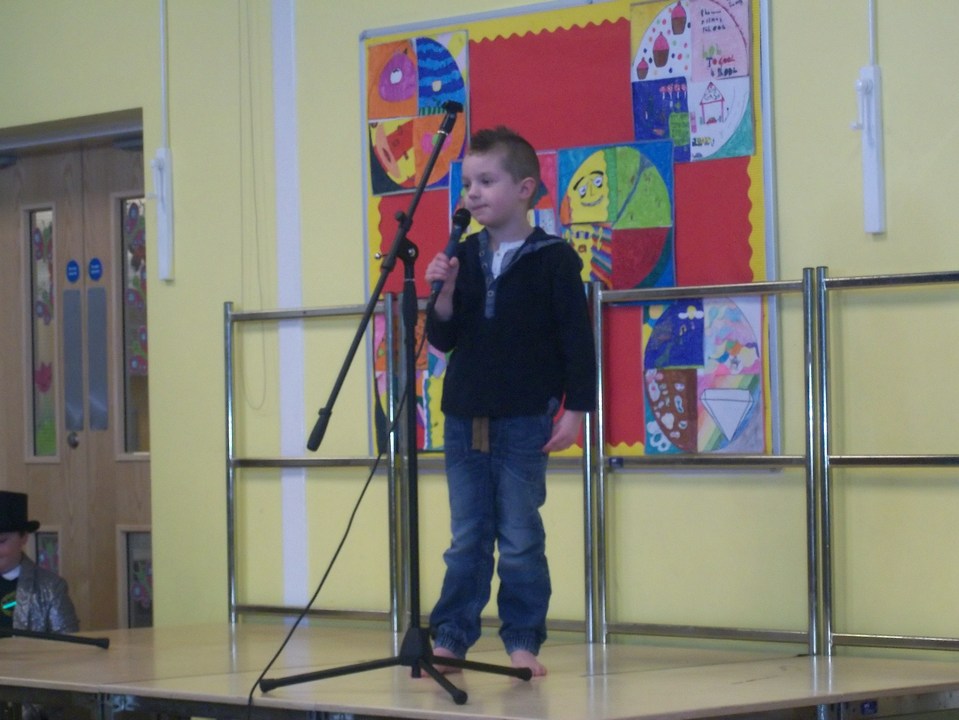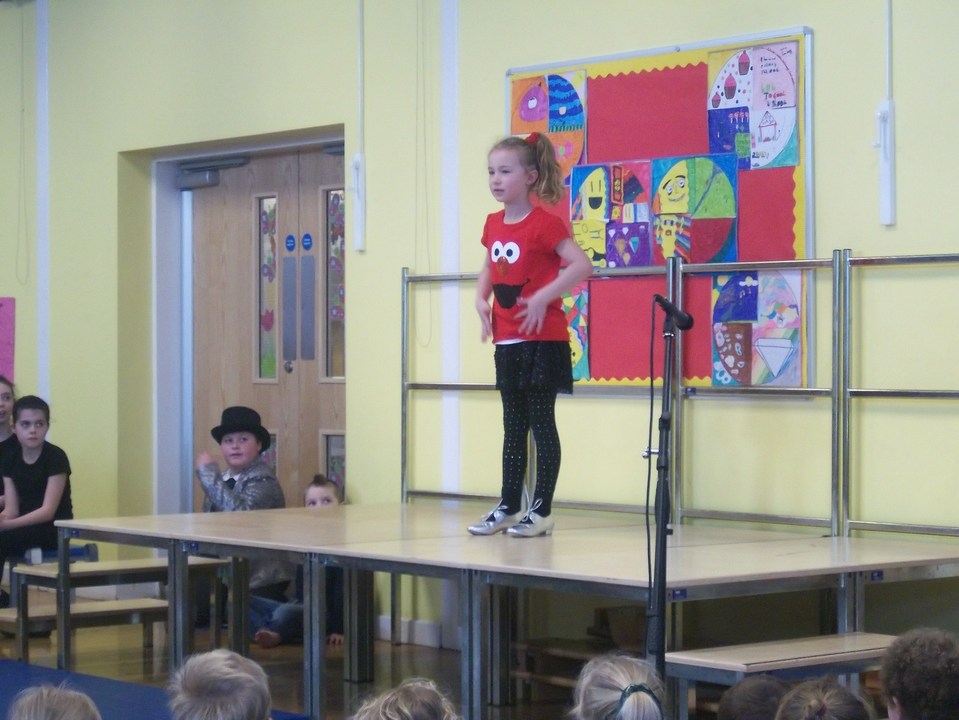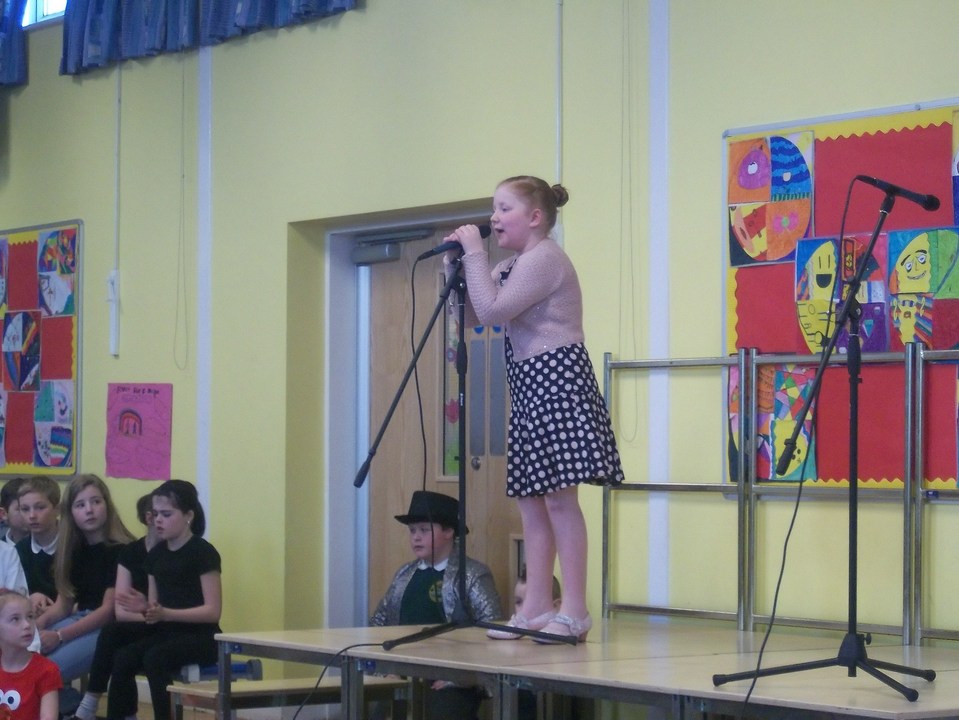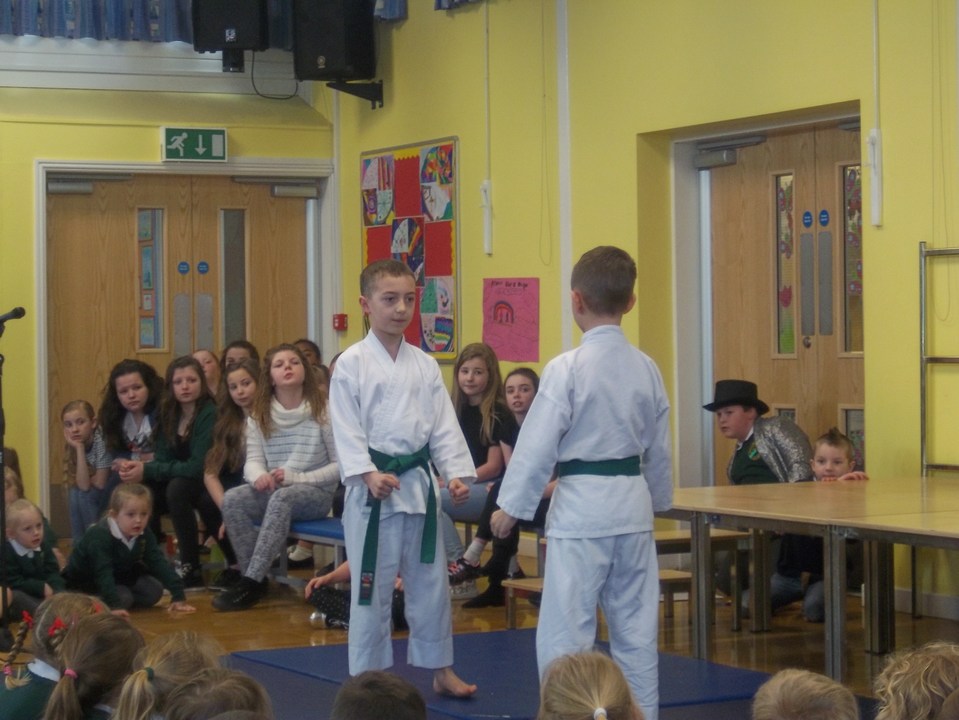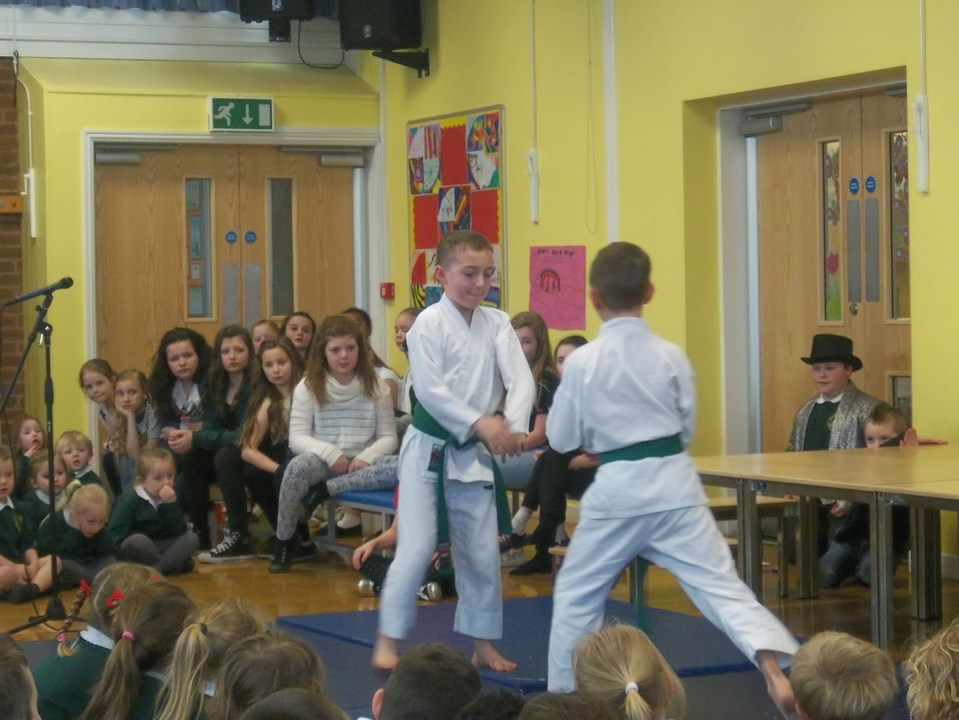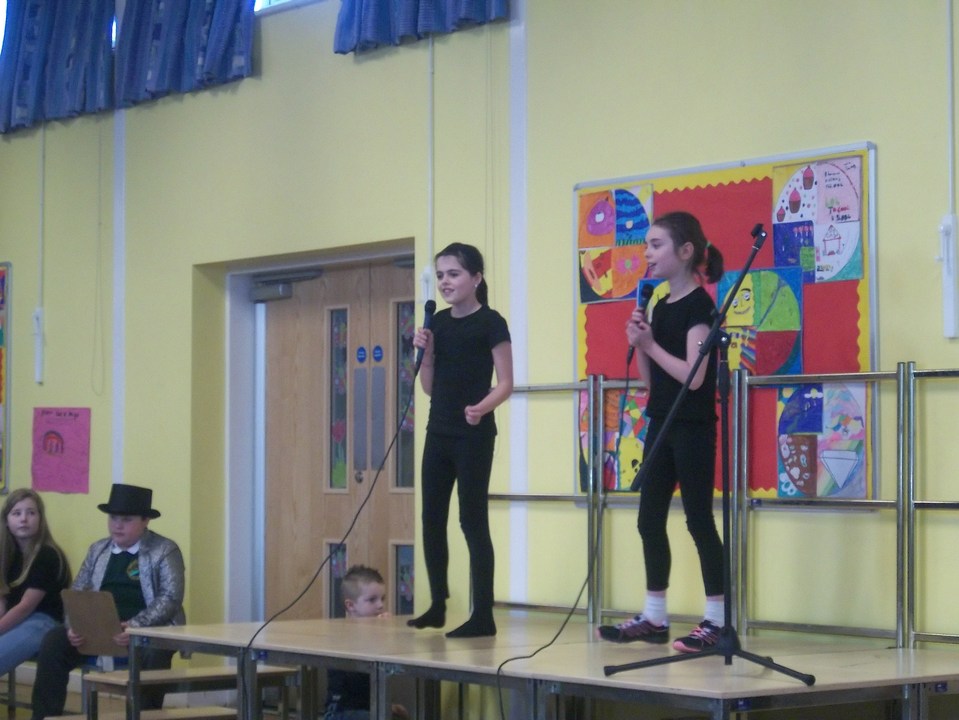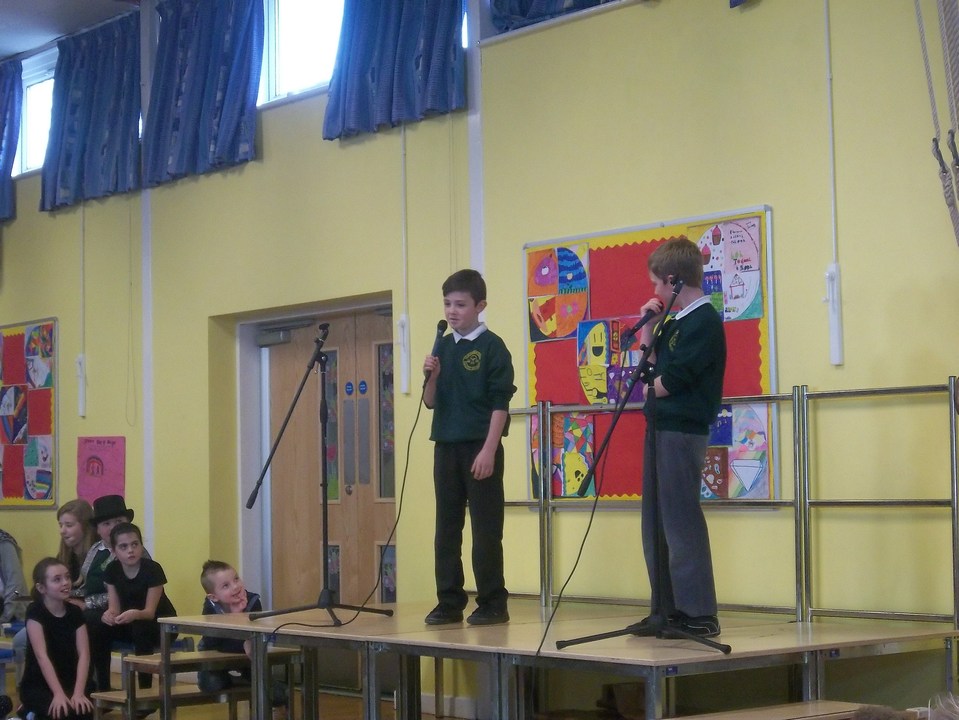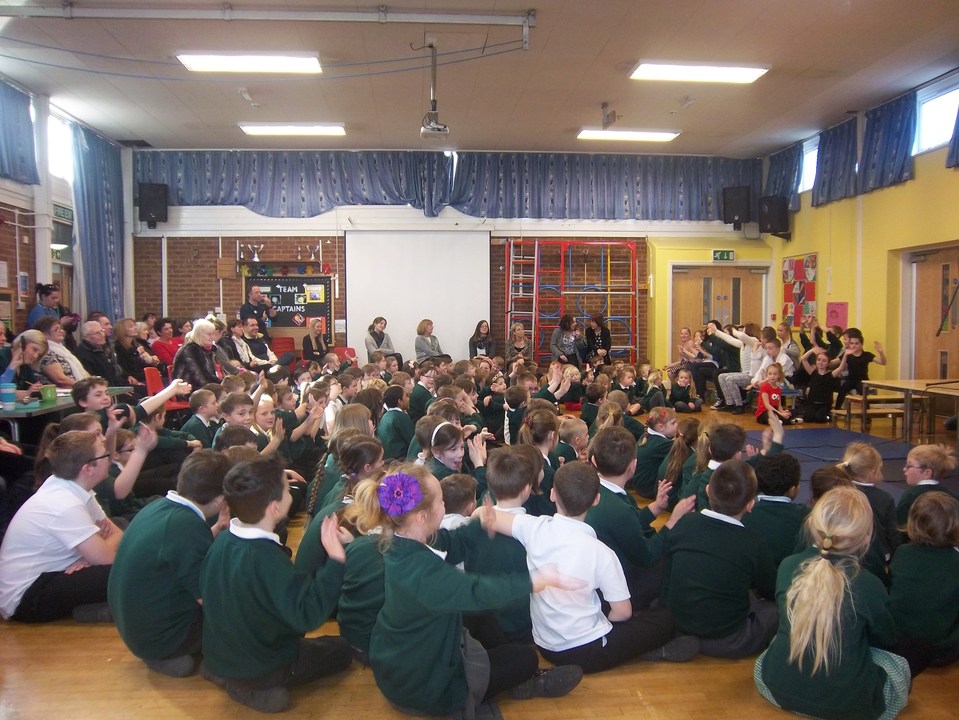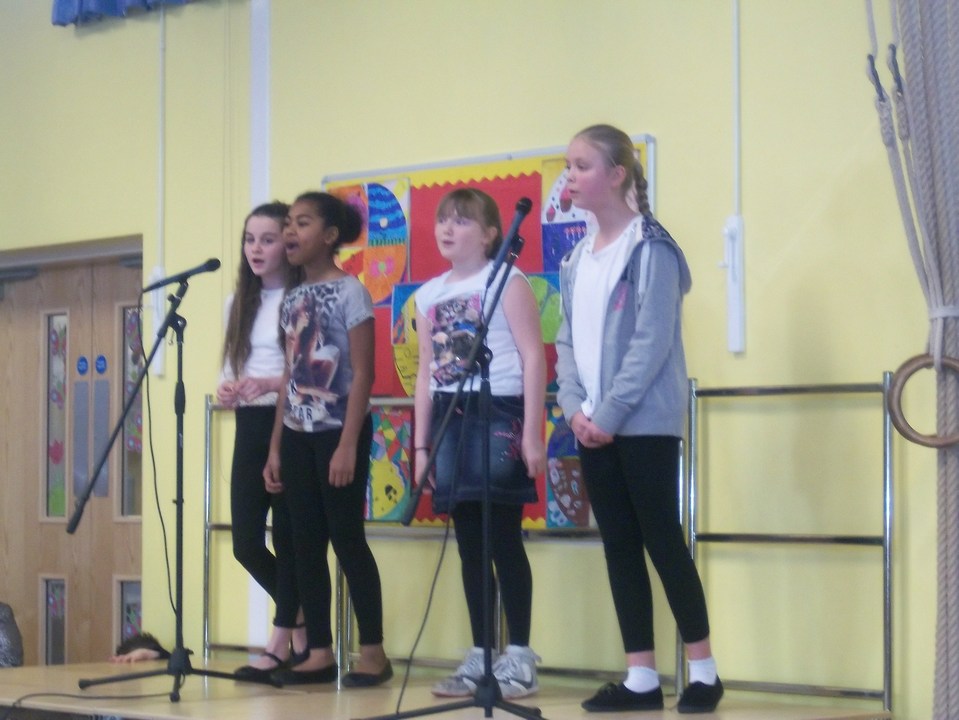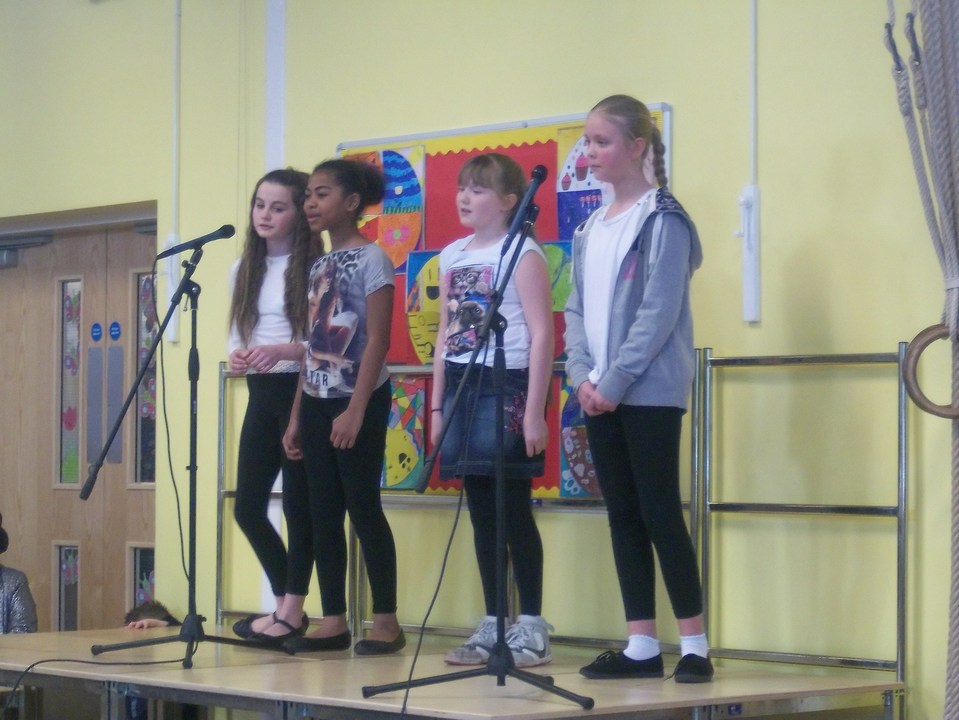 Safety Week February 2015
Safety week has been full of exciting projects and we have welcomed lots of visitors to school too!
Charnwood pupils have met the Road Safety Officer, Police Community Support Officer, two members of the Fire Service and Early Years met our School Crossing Patrol lady. Early Years have had a safety role play area, Year 1 and 2 have been focusing on road safety, Year 3 and 4 have been learning about cycle helmets with the egg-head project and Years 5 and 6 have learnt about vehicle safety, completing the crashed vehicle project.
Mrs MacKinnon - Safety Week Co-ordinator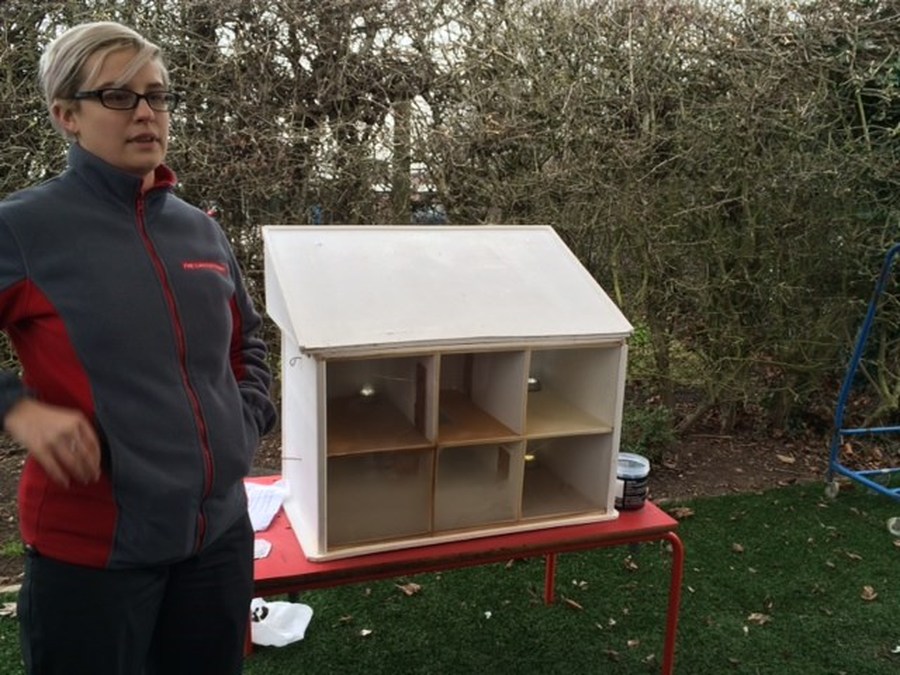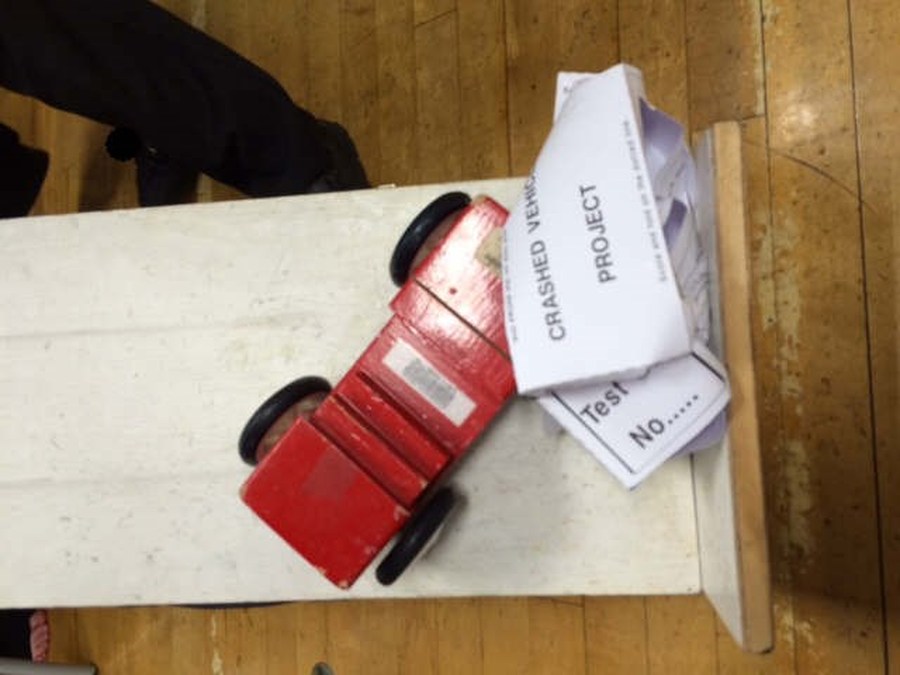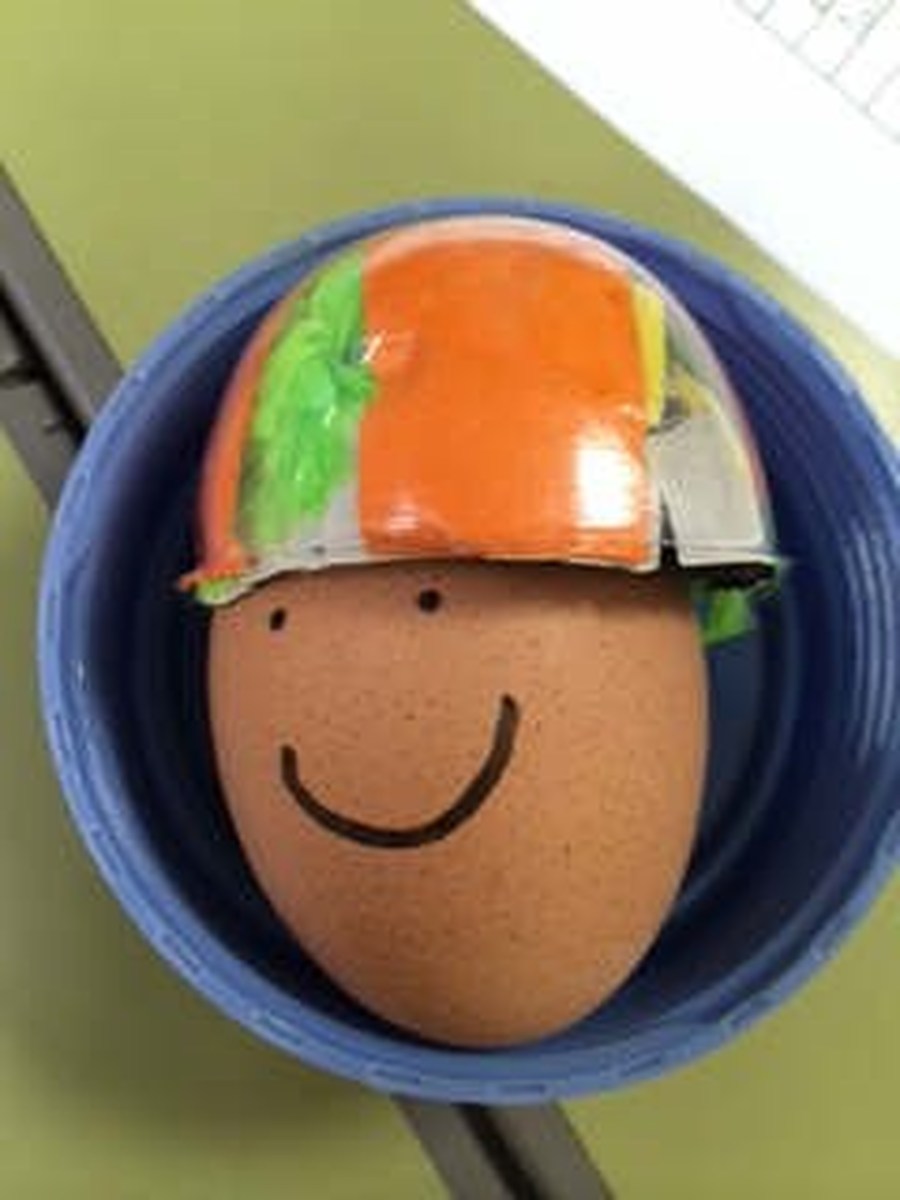 School Council
Our School Council 2014/15
Year 1: Faith George and Ethan Thomas
Year 2: Rhys Jones and Bethany Bennett
Year 3: Lucy Wright and Ronnie Holt
Year 4: Thomas Elmore and Charlie Jewell
Year 5: Thomas McCallion and Natasha Thomas
Year 6: Lewi Burnside, Thomas James, Lily Brownhill and Sharna Barker
Team Captains
Our Team Captains 2014/15. Hoping to lead their team to victory!
Mars Captain: Jack Lowe
Mars Vice Captain:Keir Boulton
Venus Captain: Jacob Harvey
Venus Vice Captain: Libbie Betteridge
Jupiter Captain: Keyleigh Freeman
Jupiter Vice Captain: Gabriel Sieniawski
Saturn Captain: Lily Brownhill
Saturn Vice Captain: Lewi Burnside