Welcome to Charnwood Primary School
Please ensure that your child arrives at school on time. School starts at 8.55am.
Back to school!
What a fantastic start to the new term. It has been great to see everyone back at school with such big smiles, including lots of super smart and impeccably dressed children wearing our school uniform!
We can't believe how quickly Reception have settled. Well done. They have adapted well to life in school and are beginning to make new friends, learn new skills and have had a great time doing it!
We would like to welcome any new families into school and hope you enjoy sharing Charnwood's learning journey with us and your child/children. If you have any questions or queries please don't hesitate to contact either class teacher, Mrs Brown in the office or myself.

Roger Ravenbeard - A Pirate Adventure!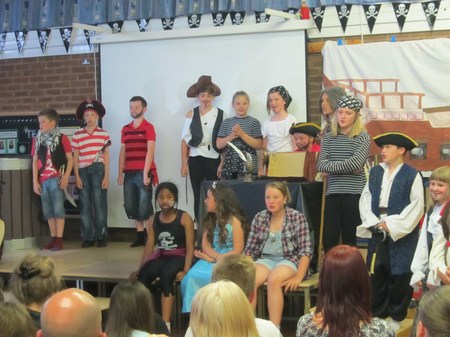 Well done to all our Year 6 pupils for their performance of:
Roger Ravenbeard - A Pirate Adventure!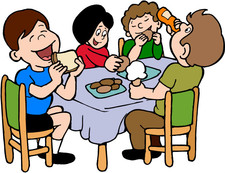 Is your child entitled to free school meals?
To check their entitlement complete the online application form by clicking here.
Attendance and Team Points
Well done to Year 6 who were Attendance Award winners for this term (summer 2014).
Well done to all Year 6 pupils.
Parents / carers are reminded of the importance of making their child attend school every day unless there is an unavoidable reason for absence.
If a child is uanble to attend school, parents / carers must contact the school as soon as possible on the first morning of absence.
Jupiter were our team points winners for this term.
Well done Jupiter!
Latest Charnwood Primary School 2013/14 Events
Swimming Y5/6

26

Sep

2014

11:00 am - 12:30 pm

Year 5 and 6 swimming starts.

Shugborough Y6

06

Oct

2014

09:00 am - 10 oct, 15:00 pm

Y6 Residential to Shugborough.

Harvest Festival

16

Oct

2014

09:30 am - 09:30 am

Whole School Harvest Festival for Parents.
Calendars page(s):
Charnwood Primary School 2013/14 >>