Year 2
Mrs Nowell
Year 2
Please keep checking back each day for new learning tasks and support.
Don't forget to keep using Dojo for 'live' information and support and to message me to show me your learning!
Friday 27thth March
Thank you for your patience yesterday when I was in school and then at an online Governors meeting in the evening. I really enjoyed logging in and seeing your wonderful poems and other work. I will create a Thursday Gallery as soon as I have sat down and given them the attention they deserve.
English
Read Little Red Riding Hood - attached in the useful documents - either to someone else or have someone help you read it (some adults may want to read this story to their child depending on reading confidence).
Now answer the comprehension questions - attached in the useful downloads – practise writing your answers neatly.
Extension: Finish this quickly? Read the text of The Billy Goats Gruff - attached in the the class documents - Now write at least 5 questions (10 if you can) for someone else to answer.
Can you create questions for all of the reading dog skills?
Maths
Answer the questions below.
Do you have your own Lego? Use other size pieces to create number sentences like above for addition, multiplication and division. [If you don't have any Lego why not draw a piece like the one above].
History
Research a famous inventor or scientist.
Make a concertina biography of your chosen person.
You could just fold the paper and write a fact in each section or like the image make a 'portrait' image to attach your concertina facts to.
Thursday 26th March
I am in school today so I may not be so readily available to answer your questions but I will do so when I can.
English
Have you looked at any animals on the zoo webcams?
Task 1: Write an acrostic poem about one of the animals you have seen or your favourite animal.
Task 2: Now present it in your neatest writing – add a picture, carefully coloured in, and after you have sent me a picture (#share if you are happy to appear on the 'gallery') display it somewhere pride of place in your home.
Deepen the Moment: Can you add a simile? Alliteration?
Maths
Today it is all about Time!
Create a simple diary of when you complete tasks.
Draw a table like the one I have below to help you show me what you know.
Can you tell the time to the hour, quarter hour? What about to the nearest 5 minutes?
PSHE/RSE/FAITH
Thursday afternoon is PSHE, RSE or Faith – this means it's time to make some decisions, reflect and discuss.
Task 1: For the first task I would like you to try and balance 5 1p, 2p, 5p or 10p pieces on their sides in 20 seconds. They can not fall.
While you are trying to do this get a grown up to write down the words you use.
Task 2: What words did you use when you were trying to complete the task? Do you think the words you used helped you to do well or did they put you off?
Task 3: Create a poster with positive language on that you can use next time you think something is tricky.
Wednesday 25th March 2020
English
Spelling Bee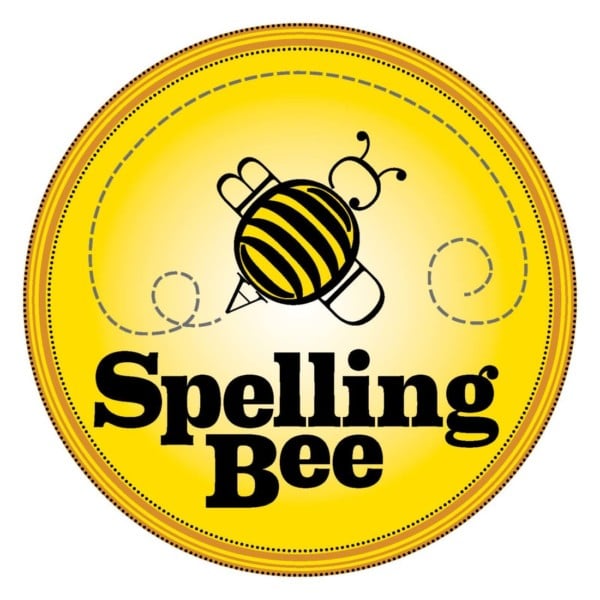 Today we are practising our spellings of homophones. See a document in the useful downloads for further words you could learn.
Create your own game to practise these words - you could create a Spelling Bee game like we use in class, a matching pairs game or snap.
Share your ideas on Class Dojo for me to share with others.
Or practise online: https://www.bbc.co.uk/bitesize/topics/zqhpk2p
Maths
Use Perry the Place Value Robot to show me and others you understand place value.
Extension:
Can you create one that is 10 more or 10 less? 100 more? 100 less?
Can you add them together?
Are you spelling your number words correctly without help? If not practise these too.
Creative Arts
Wednesday is Art in the afternoon. Can you share your skills and draw a portrat of yourslef or a family member?
Tuesday 24th March 2020
English
Today in English we are going to show our parents and carers at home how we learn writing skills in school using Jane Considine's sentence stacking. Yesterday Jane led an online lesson for people to follow and today - now you can do it in your own timetable - you are going to have a go too!
You will need access online to watch the vidoes and I have put links to everything you will need below.
Please, please send a picture of your finished writing to me on your Class Dojo portfolio where I can add it as a record of your learning at home. I can tell you what I loved about it and give you some tips that you can use to make it even better just like we do in class. I look forward to seeing your learning!
Lesson part 1: Introduction: https://www.youtube.com/watch?v=t5kzc2NVikc
The Blue Umbrella: Available on Netflix in full without adverts or if you want you could pick an alternative site available free online such as this one: https://www.metatube.com/en/videos/224049/Blue-Umbrella-FULL-Short-Film-Pixar-2014-HD/ or find a clip on YouTube.
Lesson part 2: https://www.youtube.com/watch?v=hAQs5nljR9A
Lesson part 3: Where Jane reads some of the examples that children have done - this is great for seeing what other children a similar age are writing - you could watch this after or before you have a go at your own - https://www.youtube.com/watch?v=h1aWYcYSrrU
Lesson 4: Jane reads the final piece of writing which is made up everyone's writing! If we like this we can try in real time another day - she starts her lessons as 9.45am. https://www.youtube.com/watch?v=L60ovWFtGc4
Maths
We are lucky enough that we can use the site https://play.numbots.com/#/intro with our TT Rockstars Log ins. Try to log in and have a go so that you can practise some of the skills which are so important to all of our learning in maths.
Log ins should be on the front of the learning packs folder and/or their reading journals. If you can not find yours please message me on Dojo and I will find it for you.
If the site is slow because so many people are using it you could try some maths in your home - What different 3D shapes can you find in your house? Why is it shaped that way?
Music
Today is Tuesday and we usually learn music on Tuesday afternoons along with PE.
This afternoon why not ask your adult or older sibling to share some of their favourite songs with you. Listen and appraise.
What do you like or not like about the music?

How does it make you feel?

What is the tempo like? The dynamics? Do you like the lyrics and melody?

Compare a favourite piece of their musci with a favourite song of yours. What is the same? different?
You could show me your learning by creating a video, powerpoint, poster about your discussion or just enjoy the time with each other.
PE
If you didn't attempt Joe Wicks this morning why not find him online now or even better get outdoors in your garden - or if your family is scheduling in their one walk/run/cycle a day do this together.
Note: Please be sure to maintain social distancing if going outdoors for exercise if it looks too busy reschedule your outing. Is there a rainbow walk by you?
IMonday 23rd March 2020
English


Use the picture to write me some dialogue/speech for the story.
Remember the rules of writing dialogue/speech we have learned in class.
Here is a link with a video to help you https://www.bbc.co.uk/bitesize/clips/zvftsbk
If you struggle to write dialogue for this picture why not look for where authors have used speech marks in your reading books. Talk to someone about how and why they have used it or take a video or photo and send it to me on class Dojo.
Today's learning is to help children meet the English objectives of the NC for KS1:
To write coherent narratives (real or fictional).

To demarcate sentences correctly learning how to use punctuation marks - full stops, exclamation marks, question marks and commas.

Learn how to use sentences with different forms: question, statement, command, exclamation.
Maths
For maths today I would like you to try sharing things.
This is dividing.
You could share socks, lego pieces, tins, toilet rolls (
).
What happens when you share things?
How many different ways can you divide the number 12 or 24 equally? What happens when you divide even numbers? odd numbers?
Incredible Inventors!
This term our topic was Incredible Inventors. We were learning about the famous inventions and inventors. This included learning about local and nationally famous inventors such as William Caxton, Erasmus Darwin and Josiah Wedgewood.
Galleries
There are currently no galleries for this class
HomeWork